Natural benefits
Published
Spending time outdoors socialising and playing with friends or family is an essential part of any childhood, but the rise of digital devices has encouraged some children to entertain themselves indoors for hours on end!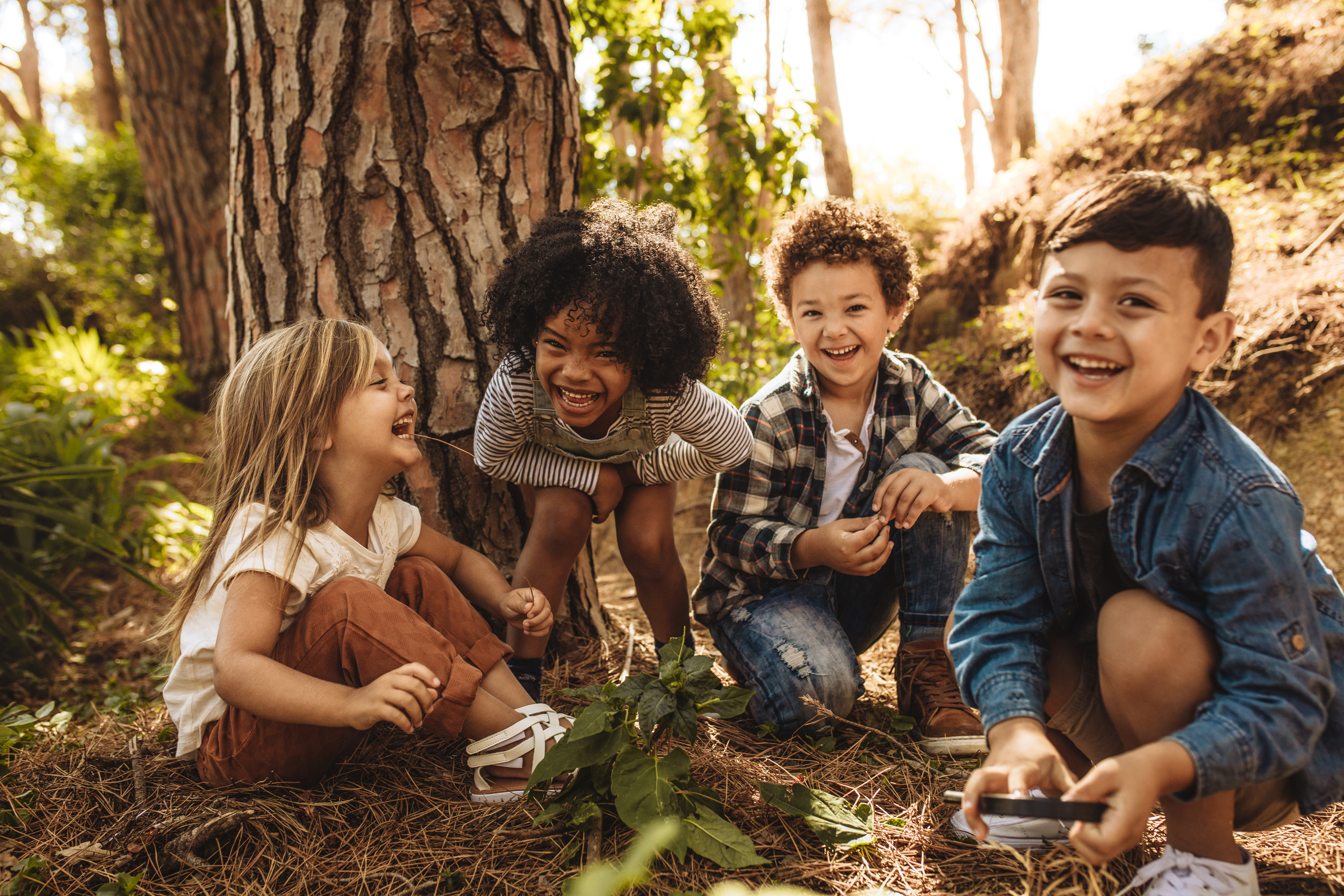 A recent study by the Institute of Education at University College London (UCL), commissioned by The Wildlife Trusts, looked at the impact of nature on children. They studied primary school children enjoying a range of outdoor pursuits, such as identifying plants and trees, and established a firm link between short and long-term wellbeing and outdoor activities. The children also gained intellectual benefits. In the survey:
• 90 per cent of the children felt they learned something new about the natural world.
• 79 per cent felt that their experience could help their schoolwork.
• After their activities, 84 per cent of children felt more capable of doing new things.
Researchers flagged up the following benefits for children:
Intellectual: the outdoors provides children with an interactive learning experience through stimulating all five senses. In stimulating children to feel curious about their surroundings, it can help to develop problem-solving and critical thinking skills. In return, kids are likely to experience a boost in confidence.
Social: outdoor activities encourage children to interact with their peers outside of the classroom and learn new social skills. Play dates give them the chance to collaborate, use their imagination, and have fun with their friends. No less than 79 per cent of the kids who participated in The Wildlife Trusts study reported better relationships with their classmates after engaging in group outdoor activities.
Physical: the health benefits of spending time outdoors are immense. When combined with group or individual activities, children have the chance to effortlessly build stronger muscles and bones, resulting in an overall improvement in health. Natural sunlight increases a child's level of vitamin D and boosts the immune system.
Emotional and behavioural: A recent study compared the effect of activities conducted in green outdoor settings with those in indoor settings on children with ADHD symptoms. It was found that green outdoor activities reduced symptoms significantly. Children of all ages felt emotional benefits from being outdoors: the change of scenery that nature provides offers a break in the usual routine, as well as a calmer state of mind.
Visit www.wildlifetrusts.org/news/new-report-nature-nurtures-children and www.muddypuddles.com/blog/outdoors-healthy-minds