Shop smart
Published
With inflation steadily rising, driven by the escalating cost of household utilities such as gas and higher prices in the shops, many families are finding it increasingly hard to make ends meet. The Office for National Statistics (ONS) describe the rise as 'temporary' but experts at price comparison site money.co.uk are urging families to shop smart in order to maintain their standard of living.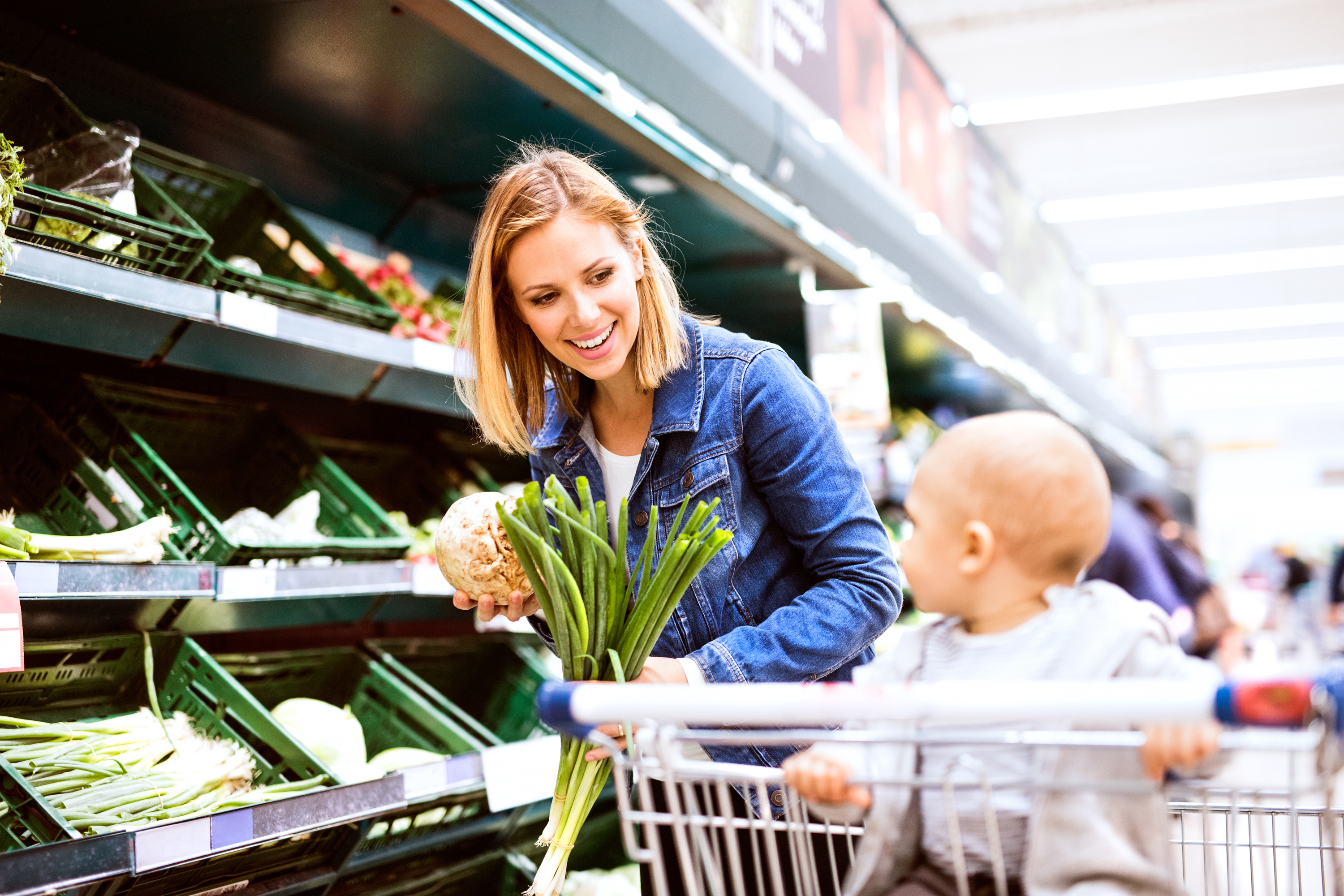 James Andrews, senior personal finance expert at money.co.uk, says: 'While we don't expect inflation to remain at current levels for long, it's important to plan for the here and now. And remember, just because inflation falls, that doesn't mean prices will drop, merely stop rising. With food costs bearing the brunt of this rise, there are several ways to keep your weekly costs lower.'
Here are some tips:
Make a budget
It sounds obvious, but having a good idea of how much you can afford to spend on your weekly shop helps you plan for your household needs. Work out before a shop exactly what you need and stick with it – those tempting extras soon rack up the pounds. Money.co.uk have a free budget planner tool to help to put you in control of your spending. You keep track of your pay, benefits and your regular outgoings in one place, and save your budget plan and return to it at any time.
Compare prices online
If you're shopping online, then you also have the benefit of easily comparing prices between different stores. Spend some time looking at each supermarket's website to see which has the best prices. You could even build the same shopping basket at multiple stores and then compare the total bills (before paying them of course!) to see how much you are able to save.
Some websites and apps can help you compare prices of items on your shopping list from your own home. LatestDeals.co.uk offers a smartphone app that includes a supermarket comparison function. You can use this to compare prices on products from Asda, Iceland, Morrisons, Sainsbury's, Tesco and Waitrose.
Loyalty cards and Smartphone apps
Many supermarkets now offer smartphone apps to help you keep track of your loyalty points and discounts. Both Tesco Clubcard and Nectar card holders can use smartphone apps to collect points at the till. You can then redeem these points for discounts on shopping and other benefits.
Supermarket vouchers
If you're a parent or a caregiver, you might be eligible for supermarket vouchers to spend on food at shops including Aldi, Asda, Tesco, Morrisons, Sainsbury's, Waitrose and M&S. To find out if you qualify, contact your child's school. Plenty of online supermarkets also have introductory offers for new customers, which you can find on their websites, while discount codes frequently appear in the supermarket magazines that you see at the store entrance and exit.
Bigger is better
Remember that larger supermarkets tend to be cheaper than 'metro' or local branches on the high street, so you should avoid doing big shops at local convenience stores. Plan ahead and visit the full-size supermarkets to avoid paying a premium.
Don't be a brand snob
Stores like Waitrose and M&S have always been a hallmark for quality products. But some so-called 'own-brands' are often the same product, made in the same factory, just with a different label. So try a range of brands out: you may find you're perfectly happy with the way a less expensive brand tastes, and in this case there's no reason to buy the more expensive products.
Bag yellow sticker reductions
Many shops will reduce the price of some products, like sandwiches, a few hours before closing time to shift them quickly. So, it's worth doing a little bit of snooping to find out when the yellow stickers come out at your local branch. It's often possible to get tomorrow's lunch or dinner at a bargain price if you show up a few hours before closing time.
Don't shop on an empty stomach
Shopping while hungry can be expensive. You're more likely to grab impulse purchases, like convenience foods.
Visit money.co.uk