Moving moments
Published
A house move is possibly one of the most stressful life experiences, especially for kids. Online Mortgage Advisor have put together nine top tips to making your moving day go as smoothly as possible, and how to make the experience easier on your children so that they feel part of the process.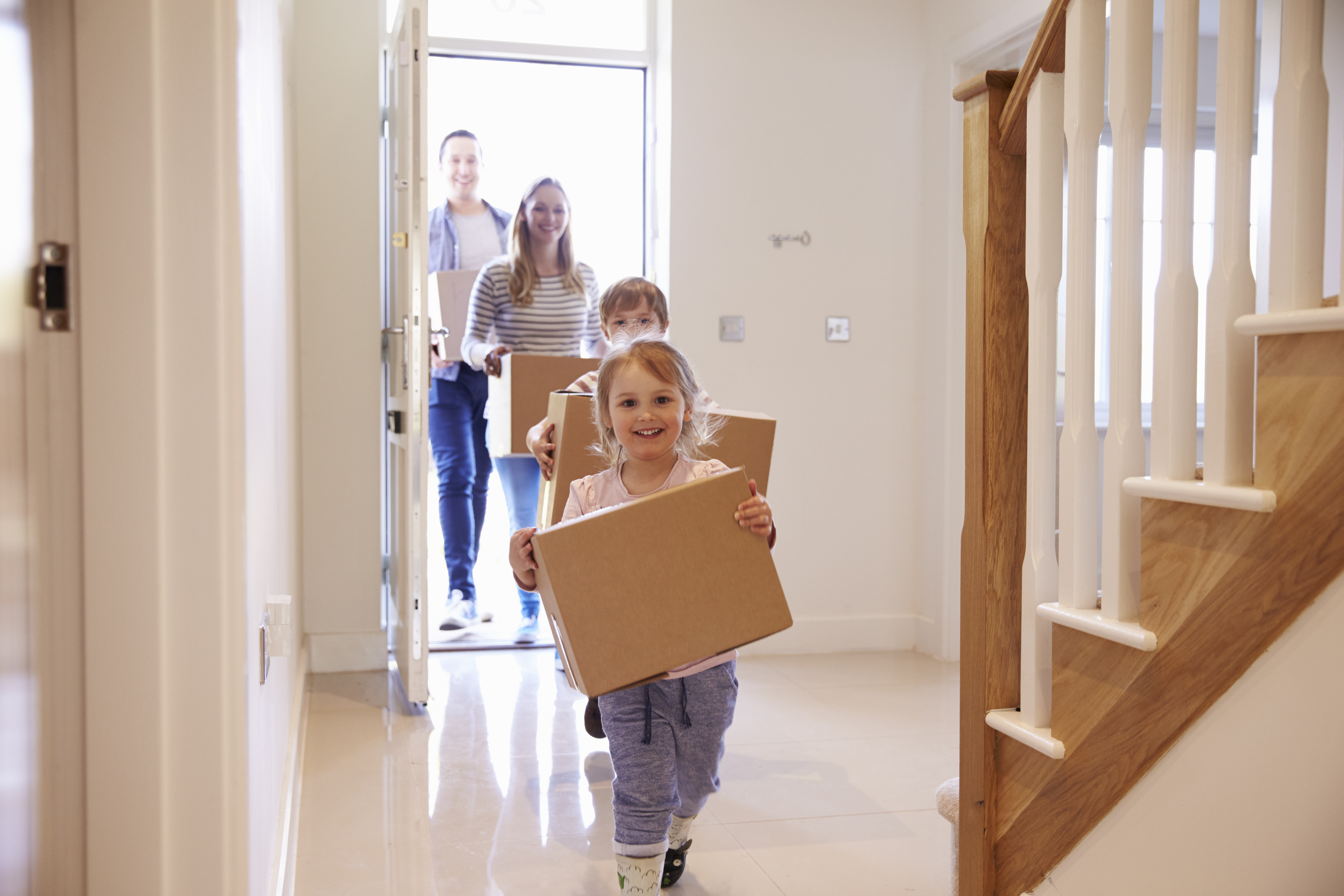 Reassure them that moving house is a new adventure.
Quite simply, kids hate being told what to do. . But if you present the move as an exciting new adventure, rather than something they don't have a choice in, they'll be far more willing to go along with it. Start by telling them all the exciting things the new house has that your current home doesn't.
Let them come to showings with you
Taking your kids on a house viewing with you might sound like a whole new level of stress. But by making them feel involved, they'll feel the same excitement that you do, and will be able to see with their own eyes what's to come. Don't drag them along if they're not interested, but if they are, it could be the perfect opportunity to get them on side.
Spend time in the local neighbourhood
Encouraging your kids to explore the parks, playgrounds and shops near your new home is another great way of getting them excited to move.
Make packing creative
Letting them paint and draw on the boxes will make packing feel less of a chore for them, and make the whole process more enjoyable. You could turn it into a contest for the little ones to see who has done the best drawing.
Unpack toys and treasured belongings first
When you first step through the door of your new home, unpacking their precious belongings may not be your top priority. But the kids will want to be entertained from the get-go, so unpack their boxes first. That way you can get on with unpacking the rest of the house!
Assign them tasks
This will make them feel much more involved in the move – and just as important as the grown-ups! Whether it's making sure all their toys are in boxes or entertaining the family pet, it will keep them occupied – and may even help you out in the process!
Let them camp out in their new bedroom
Allowing them to set up a fort and camp out in their new bedroom is a sure way to help them feel at home. Bring out the duvets and cushions and give them a free hand in transforming their new room into the fort of their dreams.
Maintain familiar routines
If sitting down for a meal together is a daily routine, don't let it slip just because you're busy unpacking. Kids need the consistency and they will feel much more at home if things are as normal as possible.. And if you have to use moving boxes as a table, it will be a novelty dining experience!
Keep snacks at hand all day
The last thing you want when moving house is hungry kids! Keep snacks at hand so you won't have to rush out and find the nearest supermarket whilst you're trying to focus on unpacking.