Love it for longer
Published
'Wear it, Love it, Hand it down' is the message from John Lewis & Partners who are campaigning to promote a stronger culture of handing down clothing that children have outgrown, and reduce the amount which goes to landfill.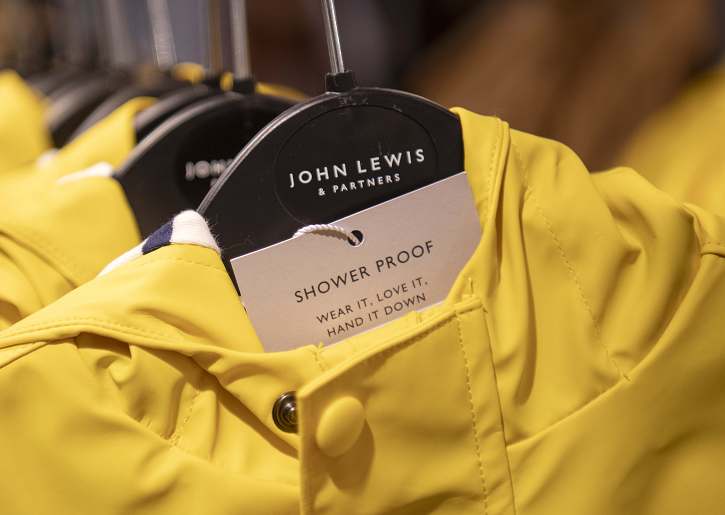 The message has been attached to around 700 different garments in their own brand babywear and childrenswear clothing ranges, most of which (75 per cent) are already made from sustainable cotton.
Permanent organic cotton labelling is also being introduced on the inside of the John Lewis range of own brand children's coats so the new owner can cross out the name of the last owner in pen and write their own name. The new labels also mean parents won't have to stitch in name tags.
Childrenswear represents a disproportionate amount of the thousands of tonnes of clothing in landfill because children outgrow their clothes regularly. Recycling experts WRAP estimate that extending the life of clothes by just three months would lead to a 5-10 per cent cut in each of the carbon, water and waste footprints, and cut resource costs by £2bn.
The 'Wear it, love it, hand it down' message will be printed on labels made from FSC paper. Size labels are made from organic cotton and care labels are made from 100 per cent recycled polyester.