Losing language
Published
New research has highlighted the impact of lockdown on young children's language skills, with a growing number of four and five-year-olds needing extra help with speech and language.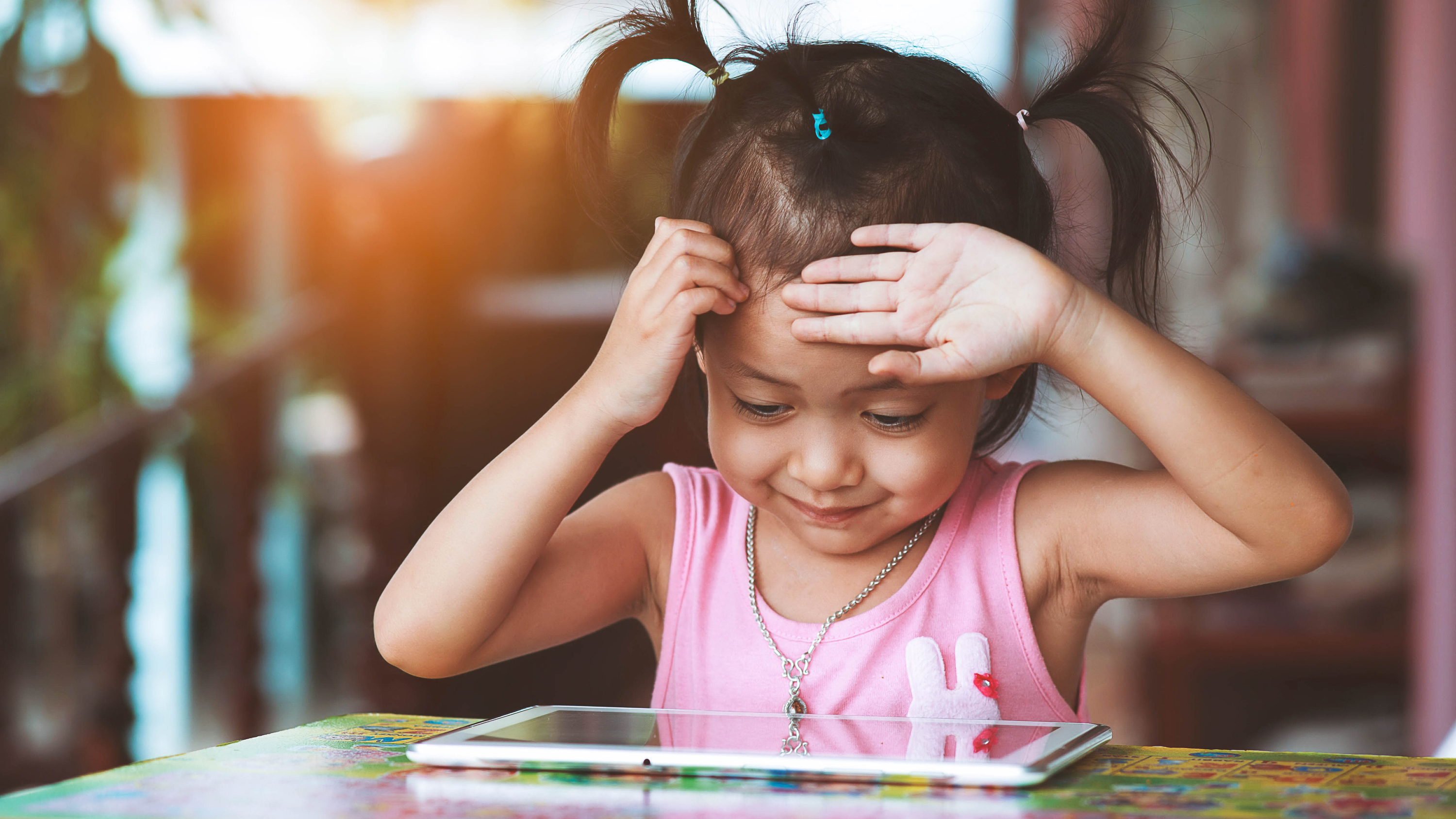 The Education Endowment Foundation (EEF) research involved 50,000 pupils in schools across England and concluded that the measures taken to combat the pandemic have deprived the youngest children of social contact and experiences essential for growing vocabulary.
Less or no contact with grandparents, social distancing, no play dates, and the wearing of face coverings in public have left children less exposed to conversations and everyday experiences.
Of 58 primary schools surveyed across England:
76 per cent said pupils starting school in September 2020 needed more support with communication than in previous years.
96 per cent said they were concerned about pupils' speech-and-language development.
56 per cent of parents were concerned about their child starting school, following the lockdown in the spring and summer.
Head teacher at Ryders Hayes primary school in Walsall, Sally Miner, says problems with communication are 'really limiting' for young children, particularly if they are unable to express themselves, interact with peers and make themselves understood.
'It's absolutely key. It's all about a child's self-esteem and confidence.
And without that, they're not going to feel happy, they're not going to be able to grow, they're not going to be able to gain all the benefits of interacting with their peers – and staff – as we'd want them to.'
Sally Miner adds: 'All the research shows that if a child does have issues with language at that age, by adulthood they're four times more likely to struggle with reading, three time more likely to have mental health issues, twice as likely to be unemployed and have social-mobility issues, so getting this right at such an early age is literally the key to children's futures.'
EEF chief executive Prof Becky Francis underlines the 'huge concern expressed by schools about young children's speech and language following the impact of the pandemic. We see it in the survey results but also anecdotally right across our networks.'
The EEF's findings are also reflected in data from the company Speech Link, which offers standardised assessments to primary schools. Among 50,000 four- and five-year-olds starting school in September, an extra 20-25 per cent needed help with language skills compared with the previous year, the company found.
There are also concerns about the impact of the pandemic on pre-school children. In some parts of England, up to 63 per cent of health visitors had been redeployed early in the pandemic, according to the Institute of Health Visiting. This meant that many families missed out on face-to-face assessments.
The government says it is investing £18m in early-years catch-up, including extra help for those in Reception year.