Let's get together
Published
It's sad that children can't play together in the way they're used to right now. Keeping your child's friendships alive is important – as if parents don't have enough to worry about! Working with families, Kindl Kids have come up with some key ways to help kids stay connected with their friends: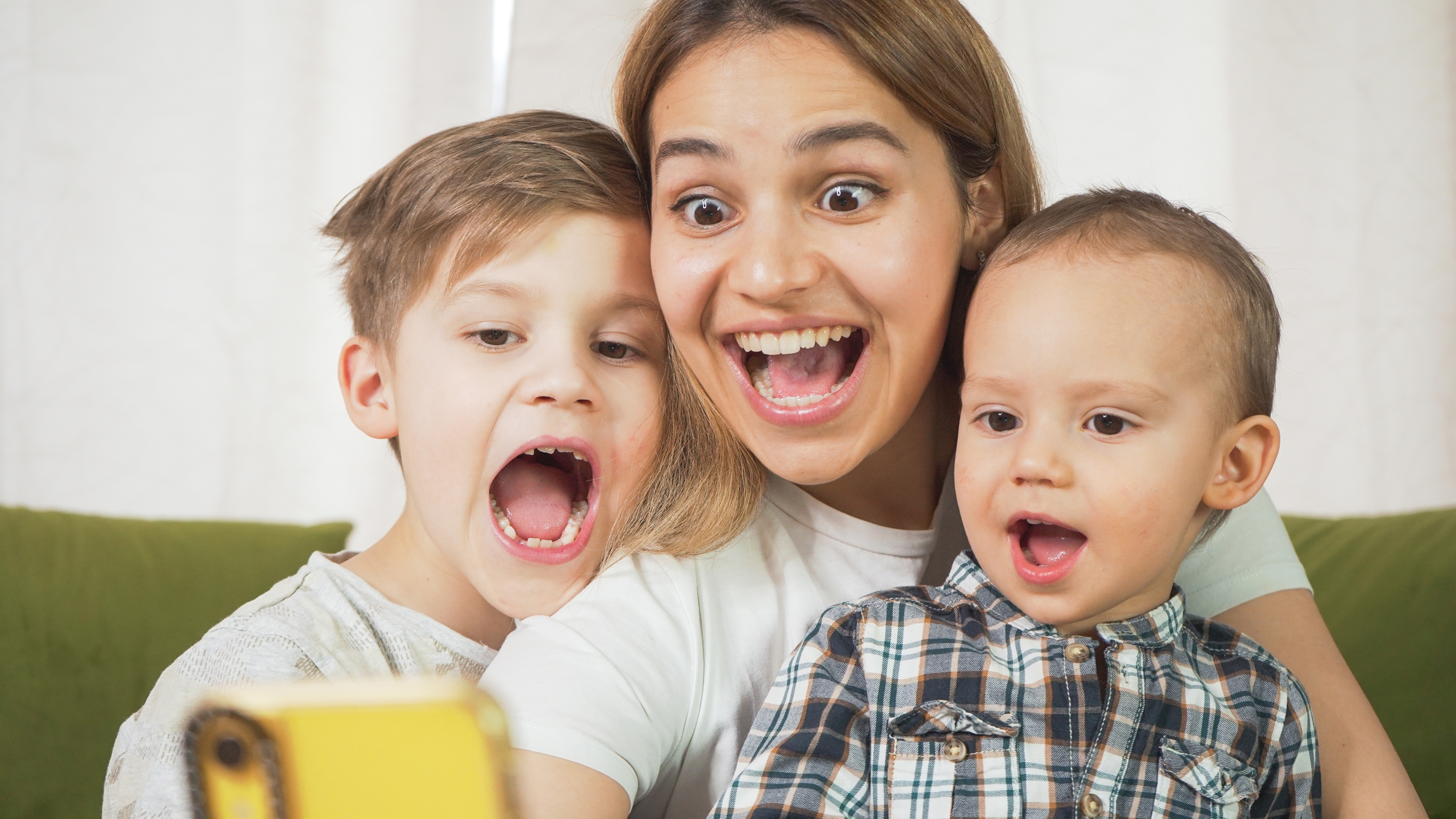 Have fun on video calls
Most parents find that technology and video calling help their children feel in touch with their friends. Try using some props – such as dolls – to get the conversation going.
Become pen pals
For some children, video calling and chats can be a little daunting, but they love to practice drawing and writing for their friends to enjoy. As one mum said: 'Esmé keeps in touch with her bestie by sending letters in the post with drawings. She's too shy for Zoom or FaceTime chats, but it's super lovely to go back to basics and use letters to contact each other, and it gives her something to look forward to as well.'
Get creative with emojis
Younger children may not be able to write long messages to friends, but emojis can be a great way to communicate.
'Kimaarah is only four and missing her friends so, so much!', said her mum. 'She has been on FaceTime to her best friend and they send each other cute little emoji messages on WhatsApp.'
Set up virtual play dates
Kids love to play together, and parents say that this has been a particularly difficult aspect of lockdown. One mum described the experience: 'It's tough to maintain friendships for kids when they can't actually see their friends, especially the younger ones. But help is at hand with a virtual play date. Even if it's just playing with toys via video, it's a way to connect.'
Slumber party
You can even organise a slumber party. 'I organised a virtual sleepover for my son on his birthday,' explained his mum. 'I made a den and he slept in the front room chatting to a friend and watching a movie together (synchronise watches and press play).'
Connect with nursery
Connection with nursery groups has been useful for some parents. As one mum said: 'We facilitate a play chat – sing nursery rhymes and read books over Zoom with our nursery group.'
Draw pictures for friends in your area
There has been an ongoing trend for kids to display their pictures in their windows for people to enjoy as they go on their walks, and it's been a great way for kids to connect with friends. 'We have posted messages for local friends to read on our windows or written on the pavement outside. Sometimes we wave and pull funny faces. This can be a bit harder as children want to touch, so we make sure we give them lots comfort after, as they tend to be a mixture of happy/sad, needing hugs and some reassurance.'
Children can join in with the Kindi Kids' adventures in their Rainbow Kindergarten with brand new episodes on the official Kindi Kids YouTube channel. The Kindi Kids series features storylines of friendship, discovery, humour and imagination for girls aged three to five years. The Kindi Kids also have great ideas for helping keep kids entertained with their 30 Days of Play! Every few days, a new activity is shared across the Kindi Kids social channels.
*Kindi Kids are the quirky, colourful bobblehead dolls who encourage friendships and play for preschool age children.
Available at Smyths, Argos, Amazon, The Entertainer and Very.