Stay fit for your family's sake
Published
With schools and nurseries now closed, and children at home, it's challenging for mums to stay fit. Research from health club Total Fitness reveals that 42 per cent of parents would like to be fitter, but only 19 per cent find the time to regularly work out. Fitting in exercise around childcare is far from easy, when your day is taken up by caring for a newborn, keeping a toddler happy and safe or educating school age children at home .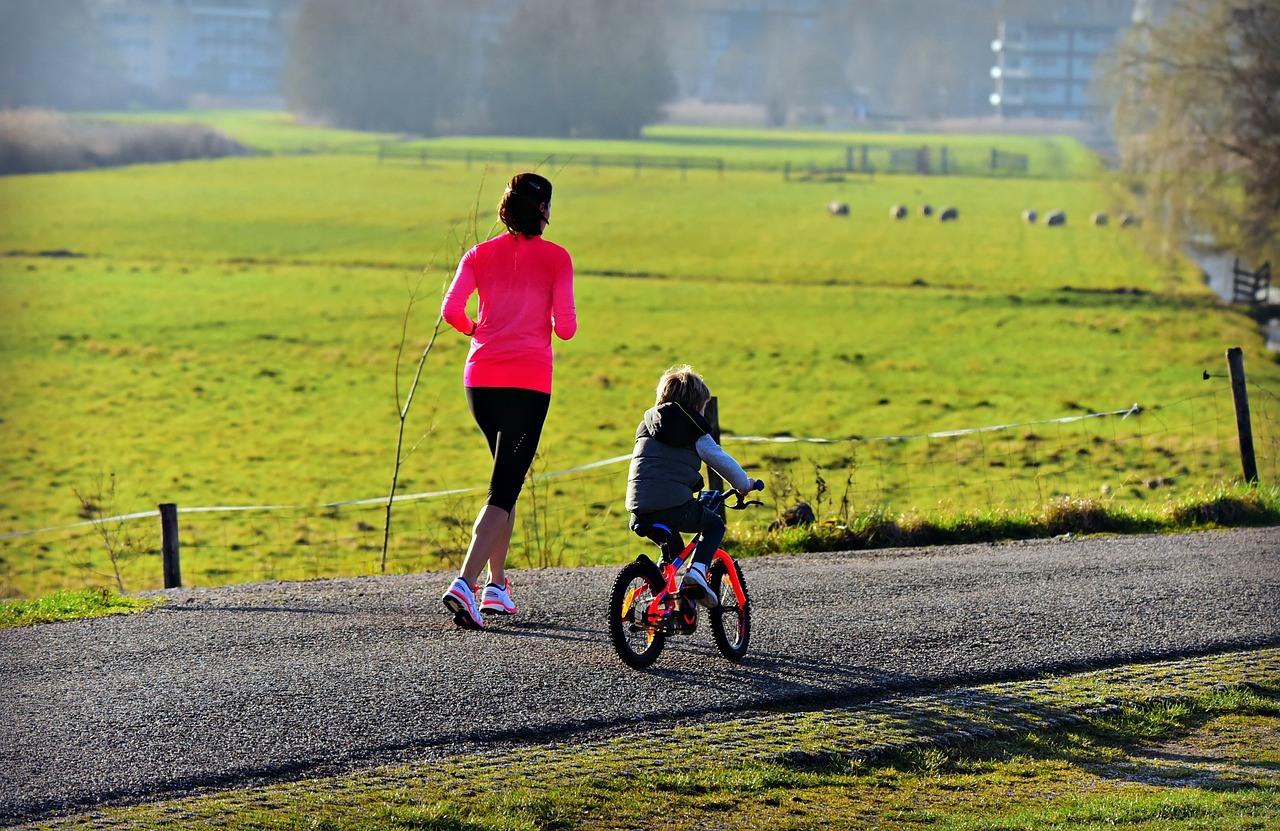 Total Fitness stress the importance of keeping yourself fit so that you can continue to look after the children effectively. Try not to think of exercise as a chore, but as a way to help you to support everyone in the family. They suggest taking some of your daily childcare roles and turning them into an opportunity to exercise.
Remember to find a fitness routine which is appropriate to your fitness level, and not to push yourself to hard. Exercise should be enjoyable, and you have the added bonus of enjoying quality time with your children in the process.
Steven Virtue, fitness content and programming manager at Total Fitness, share some tips to help on your fitness journey.
Make naptime exercise time
For mums with a newborn baby, or a toddler, naptime provides the perfect opportunity for you to fit in a quick workout. Home workouts are a great alternative if you can't make it to the gym, with a variety of fitness DVDs or online routines available – simply find one which suits your fitness level and that you enjoy. If you prefer planning your own workout, create your own HIIT circuit (high intensity interval training), using weights and dumbbells where you feel comfortable to raise the intensity. HIIT training is an excellent calorie burner and can be squeezed into as much or as little time as you have.
Turn walking into a workout
Going for a fast walk or jog with your child's pram allows you to fit in a cardio workout while they get their daily nap. This helps to strengthen your core and arm muscles whilst you push the pram, and allows you to get some fresh air as you exercise.
Combine playtime and exercise
Join your toddler or school child in playtime at home and use the opportunity for you to be active as well. You might set up a pretend game of football in the garden or dance to some nursery songs with little ones. Zumba routines are a great way to involve children who will love dancing around the room with you – not only is it fun but you will also burn fat as you move. Make working out a learning experience, asking them to count your reps as you do various exercises, or getting them to name various parts of the body.
Work out as a family
It can be difficult to find the motivation to work out on your own, so get the whole family involved in a joint exercise routine. If you are home, perhaps keeping safe or self-isolating, there's nothing to stop you turning on the music and dancing or moving together. Find an online fitness buddy – there is a huge variety of online classes, from beginners to advanced, for activities such as HIIT, Pilates, Zumba, and Yoga, so set aside some time each week for facetime fitness dates where you can both follow a class together. Working out with someone, even if virtually, is a great way to stay committed to your routine. Why not reach out to other mums and create a group chat where you can send each other messages of encouragement and share fitness and wellbeing tips over the next few weeks?
Visit www.totalfitness.co.uk