Make your own home workspace
Published
Create a dedicated 'learning space' at home to help your child to enjoy his learning activities when he is away from school. Simply find a small, quiet corner in your home to zone off, add an inexpensive and space-efficient desk, chair and some colourful desk accessories – and you're all set!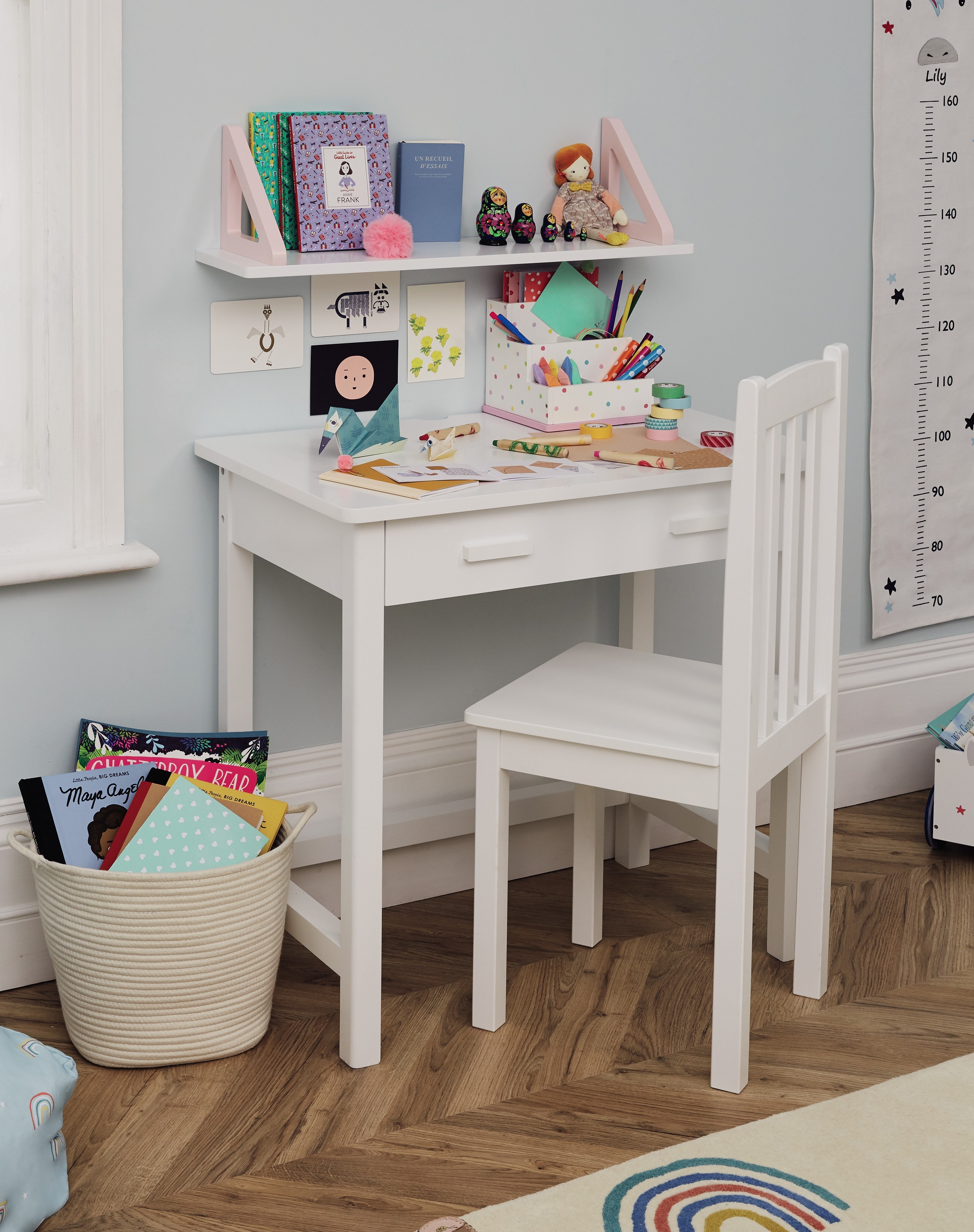 Great Little Trading Company have put together some ideas for making the best of their new space.
Encourage children to feel excited about their new working area by investing in new pens, stationery and desk accessories. The more it feels special, the more they'll enjoy spending time in it.
Place their artwork and books around their desk, for inspiration and stimulation.
No matter how much they love their space, be sure to get kids moving throughout the day. Make your own timetable and allocate parts of the day to different spaces, such as a reading corner for story time, a study space for distance learning, and a messy corner for art and creative play.
Use a reward chart to encourage routine and as an incentive for good behaviour and kindness.
Check out GLTC's workspace furniture and accessories:
New, space-efficient Apollo Desk (£155) for children aged five years old upwards, featuring an easy-to open-storage drawer fitted on smooth runners.
Baa Baa Toddler Table (£65), together with Pied Piper Chairs (£38 each) offer a special place for arts and crafts and early letter and numberwork. The wipe-clean surface is easy to clean after messy, creative play.
Personalise your child's desk and space with some fun storage accessories. Mr Fox Desk Tidy, £20; You're A Star Reward Chart, £24; Space Magnetic Notice Board, £35.