Make kids' shoes last
Published
School uniform can make a big hole in parents' pockets. Uniform essentials cost an average of £239.87 per child in 2021, with parents of girls paying out more, according to research by Deichmann. School shoes are the third biggest expenditure faced by parents, with an average cost of £34 per pair, and the costs add up. Parents of children who started school in 2021 will have spent a whopping £413.72 on school shoes by the time their child leaves school.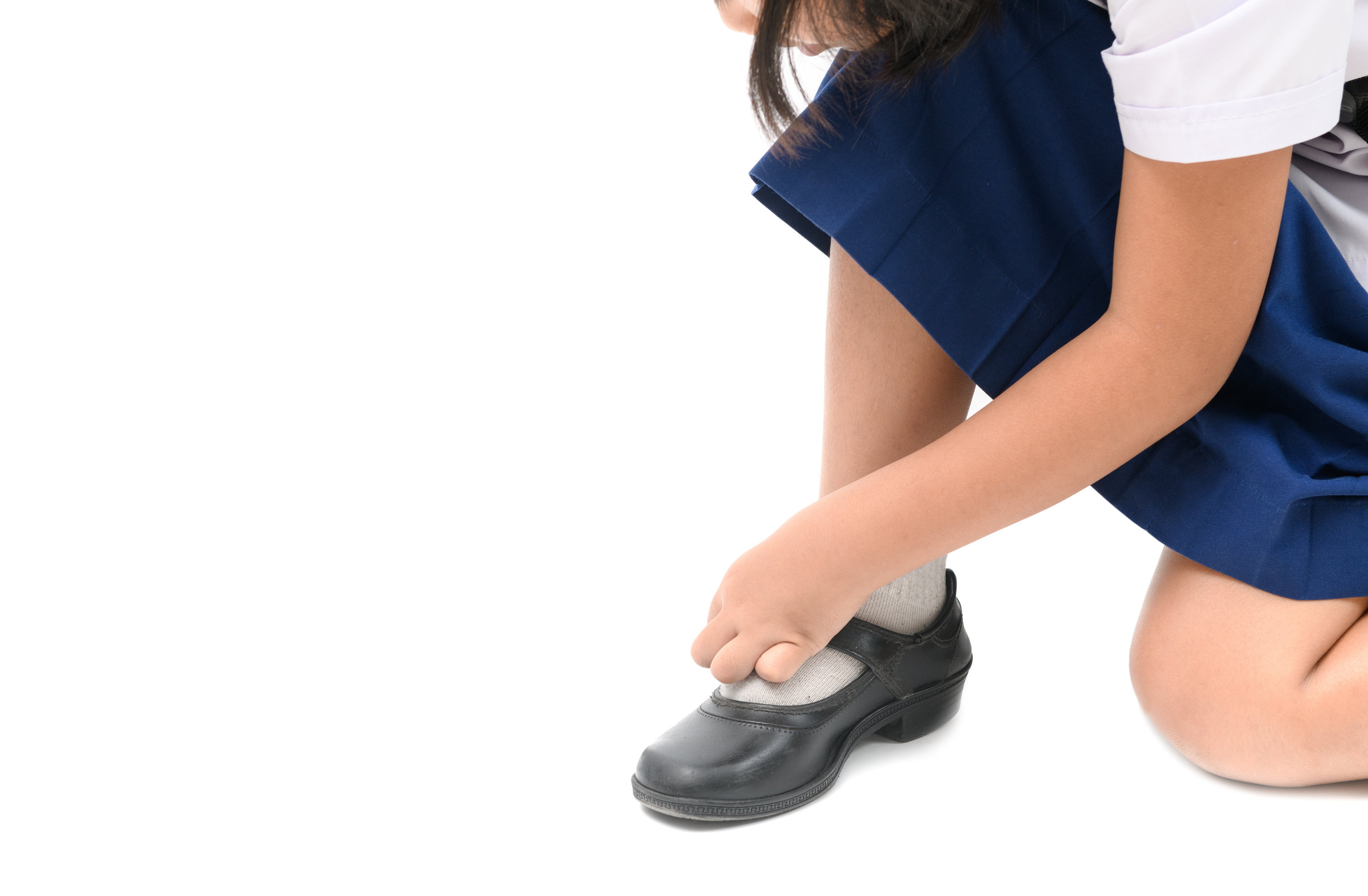 Many parents find themselves having to replace worn out school shoes after a term or two, rather than being able to make them last through the whole year. So, what can you do to ensure that your child's shoes will make it longer than a single term? Rachel Clinkard, ecommerce director at the shoe manufacturer Charles Clinkard, has come up with some cunning ways on how to make your kids' school shoes last that little bit longer.
Protect the shoes
Apply shoe protector as soon as you take new shoes home. This provides a protective barrier to the leather which can help it last longer throughout different weather conditions. By creating a seal on the leather, you'll make sure that even the most active child can't make a dent in the heels and toes.
Polish shoes regularly
It sounds obvious, but one of the simplest things you can do to keep school shoes in good condition is to polish them. Regularly polishing shoes will help restore colour and shine and minimise the appearance of scuffs and scratches.
Dry them with newspaper
It's tempting to put damp shoes into a drier, or by a radiator or a fire if you have one. A better technique is to dry them with newspaper. Take pieces of newspaper, scrunch them up, and place them inside the shoes to soak up the water. Drying them this way avoids using heat, which is better for keeping the shape of the shoes. It is also less likely to cause the leather to crack, or to dry out. You can also place the shoes in an airing cupboard, which will help to dry the shoes out slowly in warm conditions.
Freshen up with bicarbonate of soda
If your child's shoes start smelling a bit strange after a few months of solid use, don't worry! You can solve this easily with some bicarbonate of soda. Sprinkle it into the shoes to help neutralise the odour. You can also use white vinegar mixed with water in a spray bottle. Or, give the shoes an airing in a porch or garden — but be careful that they don't get rained on!