Anxious times
Published
Nearly 1 in 3 (31 per cent) of children in the UK suffer with feelings of anxiety, according to a new study by Lowell. And the study also reveals the part that Covid 19 and household poverty have to play in these distressing statistics.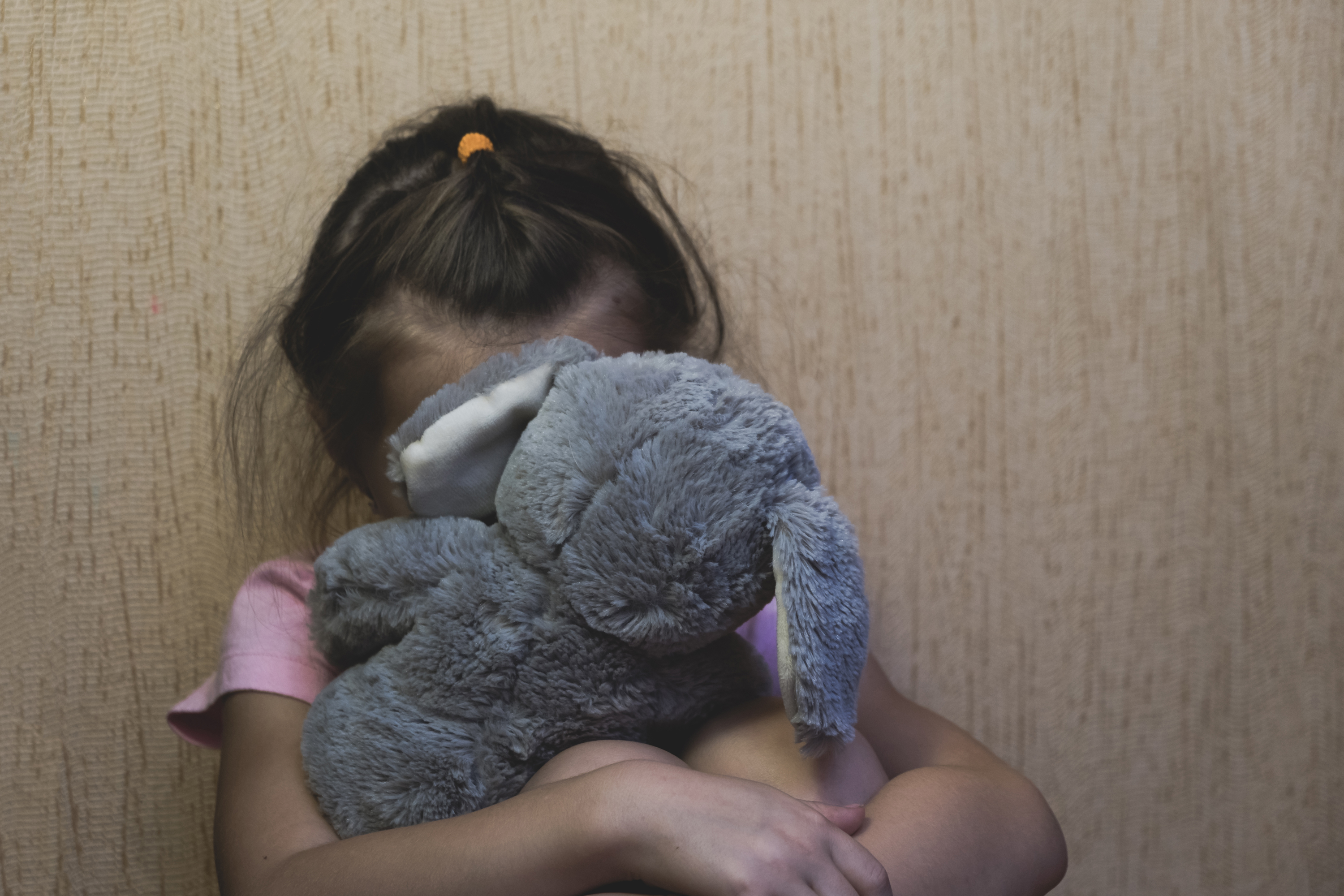 The stats show that:
54 per cent of children whose households have used foodbanks in the past 12 months worry about the amount of food their parents can afford
45 per cent of children whose households have used foodbanks in the past 12 months state that they worry all the time.
Other causes for anxiety that children expressed were:
Worry about family (21 per cent).
Things that are happening in the world (17 per cent).
School (14 per cent).
For a list of organisations that can help with childhood anxiety visit: https://www.lowell.co.uk/help-and-support/independent-support/
Educational psychologist Emma Martin* offers parents top tips on how to support children through the pandemic.
'During this unusual time, some of our routines have all but disappeared, and we are spending much more time in our homes with family. It's quite understandable that many of us are feeling overwhelmed, stressed and exhausted,' says Emma. 'How then can parents support children, who may be worrying about what's going on just as much as they are?' Here are some tried-and-tested strategies:
Talk to your child about what is happening
Children often imagine situations to be far worse than reality, so it's important to be honest, listen and offer reassurance. If you are a key worker, your child may have worries about your safety, so acknowledge their fears whilst reminding them of all the things that you do to keep safe at work.
Let your child know their feelings are normal
We often want to fix things for our children or take away their worries, but by doing this we could inadvertently be discouraging them from sharing with us. Instead of playing down their feelings or distracting them, try showing empathy, saying things like: 'You seem quiet today. I wonder if you are feeling a bit worried about things. It's okay to feel this way'.
Help your child to externalise worries
We can help our children to feel more in control of their worries by supporting them to find a way to process what they are feeling.
Try talking about worry or anxiety as something that is separate to them. For example, if your child is reluctant to play outside, you could say: 'The anxiety is trying to stop you playing outside'. Some helpful questions might be: 'Where can you feel the anxiety?' or 'What is the anxiety telling you to do?'
Spend time on shared activities
Engage your child in positive activities that you can do together. This could be playing, reading, arts and crafts, cooking or watching a film. This can help them feel calm and reassured and it's a great way to offer them time and space to talk without it feeling like a big deal.
Keep to routines
Routines are important as they bring stability and help children feel safe. Eat meals together and maintain a bedtime routine for younger children. Getting up at the same time every day will also help. Have a plan for each day but don't worry if the routine isn't perfect every time.
Nurture your child's resilience
Resilience is about being able to cope with stressful situations. By encouraging your child to be open with you (see tip one), you are showing them positive ways to manage difficult situations. Help them to think of different solutions to a problem and then support them in following through. Celebrate what goes well and help your child to remain calm when things become a struggle.
Encourage and support connection
Keeping in touch doesn't have to be virtual all the time: for instance, young children love to post handwritten notes through each other's doors. When current restrictions allow, older children might enjoy a socially distanced walk across the park.
Help your child to prepare for change
If you know a big change is coming, preparing them will help them feel safe and less worried. But some changes happen very quickly and we don't have the time to prepare as we would have liked. Acknowledge this and remind children that they are not alone and that it's normal to feel worried when things change without warning.
Remember to share positives
When everything feels like doom and gloom, try to share positives where possible: perhaps the first spring flowers in the garden or an upcoming facetime with a friend. Remember to talk about the future and what your child is looking forward to when things settle.
Finally, don't forget about you…
It's really hard for parents to support children if they are feeling down themselves. Identify what helps your own wellbeing and schedule it in each week. Make space for yourself and don't feel guilty about it. Be kind to yourself and avoid trying to be the perfect parent all the time (which in reality does not exist!).
Most importantly, remember that you are doing a great job.
Emma Martin is an educational psychologist employed full-time by E-ACT multi-academy trust. She supports primary academies in Bristol and is co-author of their national Relationships and Recovery Curriculum.
*SEE ALSO OUR FEATURE FEELING BLUE – Click on the features tab