Tiger teas!
Published
Looking for a very special treat you can share with your child? Try afternoon tea with a tiger at London's iconic Savoy Hotel. Every bit as enticing as a grown-up's afternoon tea (minus the champagne!) it is inspired by the classic book, The Tiger Who Came to Tea* by well-loved children's author Judith Kerr who died earlier this year at 95 years old.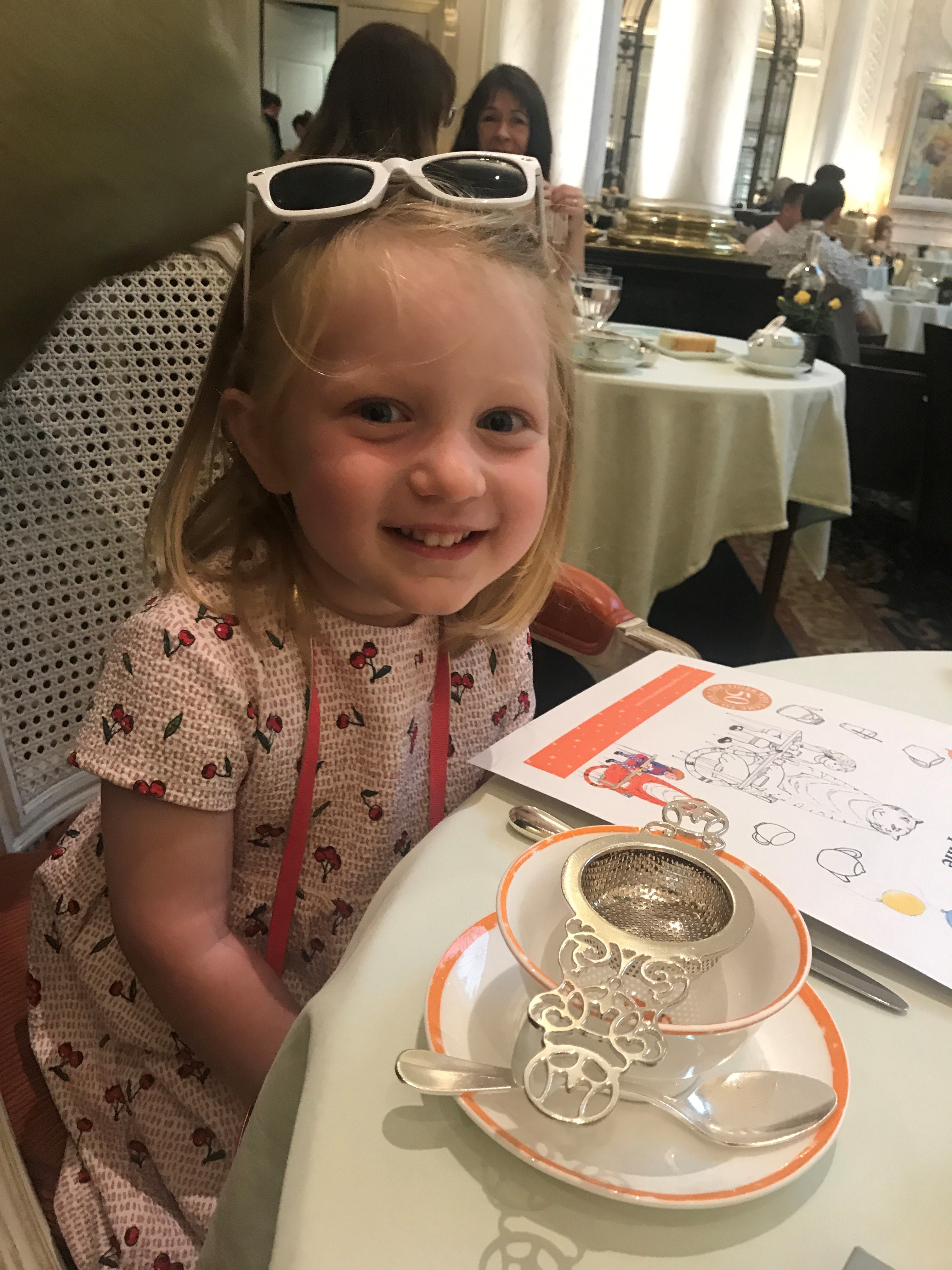 The book tells the story of Sophie and her parents who get a surprise visitor to tea: a full size lion complete with an enormous appetite who eats them almost out of house and home, mopping up everything in the cupboards and even the water out of the taps. It was first published 50 years ago and has been delighting generations of children since.
Including Sophie-style sandwiches, tiger scones and some amazing sweet treats – from Sophie's Tights to a rather lifelike handmade marzipan tiger – it's a substantial tea for kids from five years old with appetites as big as the tiger's! A
It's all served on beautiful themed chinaware which is available to buy as a memento from The Savoy*. And while your child is munching her way through her afternoon treat, do treat yourself to a traditional grown-up tea – which comes with the all-important glass of champagne!
The special edition menu, price £40, is available for children at the first two sittings of afternoon tea in the Thames Foyer, weekdays from Monday 8 October. Children also get a tiger tail, bow tie and head-band to take home with them, along with a tiger book. Traditional Afternoon Tea, Champagne Afternoon Tea and High Tea for adults will also be available.
Although she's a little young for the experience, we took three-year-old Imogen along because her favourite story is The Tiger Who Came to Tea. After a little initial hesitancy – Imogen was convinced she was going to be pounced on by a tiger! – she tucked into her tea, polishing off a pile of sandwiches, half a tiger scone and three tiny but exquisite tiger-themed cakes. She was particularly taken with the marzipan tiger. 'Is it real?' she asked, happily munching away! She was still insisting on wearing her tiger tail and head-band to nursery a week later!
*Published by Harper/Collins Children's Books and available online and at good bookshops.
* Visit shopatthesavoy.com