National Marine Aquarium
Published
The National Marine Aquarium is obviously closed at this time, but in the meantime has been running some fantastic activities and fun things for all the family to enjoy.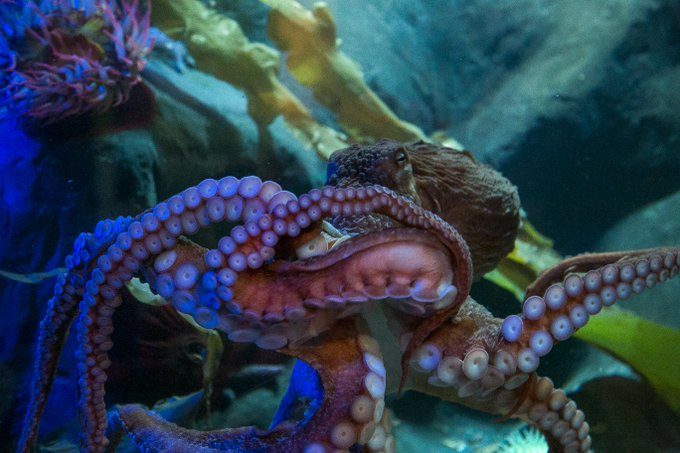 Both relaxing AND educational, not to mention fun, we've listed some of the fun content below that is coming up in the next few weeks. It is all easily accessed through their social media https://www.facebook.com/NationalMarineAquarium/and https://twitter.com/NMAPlymouth
Tuesday 21st April
Toddler Crafts - Anemone Hat
You will need: Sheet of card, stapler (or glue stick), scissors
Wednesday 22nd April
Moon Pool Feeding
Tuesday 28th April
Toddler Crafts - Limpet Hat
You will need: Pen, scissors, stapler (or glue stick), sheet of card
Wednesday 29th April
Meet the Divers before a dive
Tuesday 5th May

Crab Finger Puppet
Glue stick, pen, scissors, cotton bud, egg box, card
Wednesday 6th May
Biozone Front of House Tour
Tuesday 12 May

Whale Finger Model

You will need: Glue stick, different colour card, eggbox, scissors
Wednesday 13th May

Marine Biologist Q&A

Wednesday 20th May
Turtle Enrichment Time

Wednesday 27th May
Behind the Scenes Tour

Every Saturday they release an 'Aquarium Relax' video to chill out and watch the animals.

Watching fish is surprisingly relaxing!