Make your own advent calendar
Published
A sense of excitement is in the air and for children, the countdown to Christmas really begins when they start opening their advent calendar. We'll show you how to be really creative this year by making your own.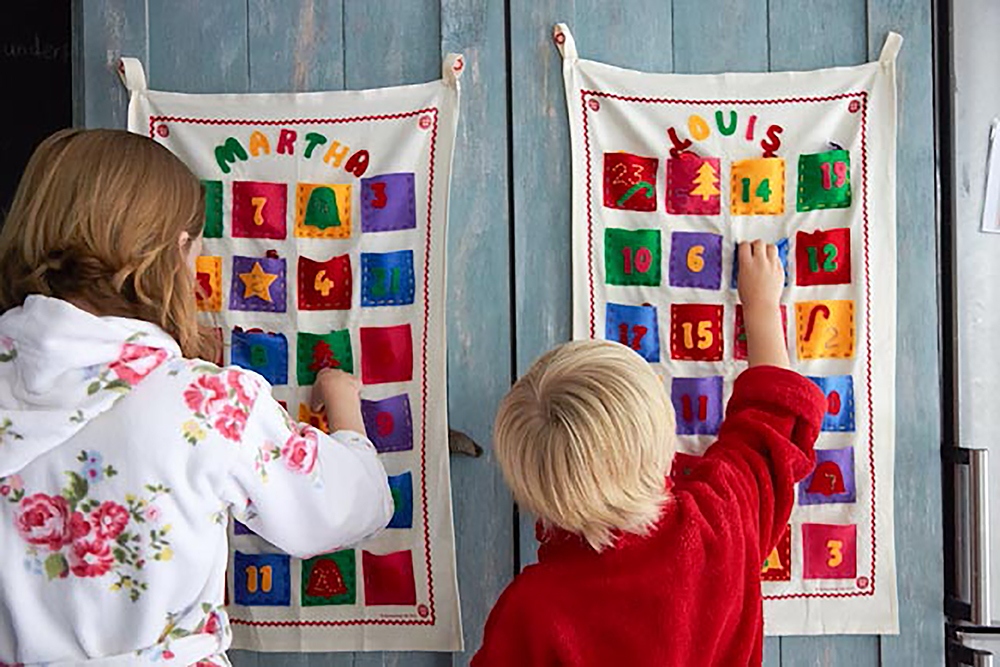 You will need:
One blank or pale tea towel or fabric measuring approximately 50 x 80 cm
Either 24 felt squares measuring 7.5 x 7.5 cm or 24 fabric squares measuring 8.5 x 8.5 cm
More felt, or sticky-backed felt for letters and numbers – see template below
Or sticky numbers/letters – often available in craft shops
2.5 metres rick rack braid – optional
Thread, or embroidery thread & needle kit
CLICK HERE FOR ALPHABET ADVENT TEMPLATE
Lay and pin all pockets in a neat grid on your plain fabric. Work from the bottom row upwards. Our pockets start 7 cm from the bottom, 6.2 mm from each side and we left 2 cm between each pocket and 3 cm between each row.
Use a 1cm running stitch and handsew all pockets with embroidery thread for a decorative finish.
Fabric pockets will need a 1 cm hem. Use an Iron to turn neatly and sew straight on to the fabric panel with thread (or machne stitch)
Use the template below to cut out letters and numbers. If you have sticky-backed felt you can simply peel and press on. If it is normal felt you will need to glue or sew.
Sew, or glue the ric-rac or other braid onto the calendar.
Fill the advent calendar pockets. We often used to break up a small jigsaw puzzle or a lego toy distributing the pieces accross the days.
Let the countdown begin!
Courtesy of buttonbag.co.uk