Charlie & The Chocolate Factory
Published
The magic of Christmas is in the air so why not take your little one on a fun culinary adventure with the Charlie & The Chocolate Factory Afternoon Tea at One Aldwych, Covent Garden.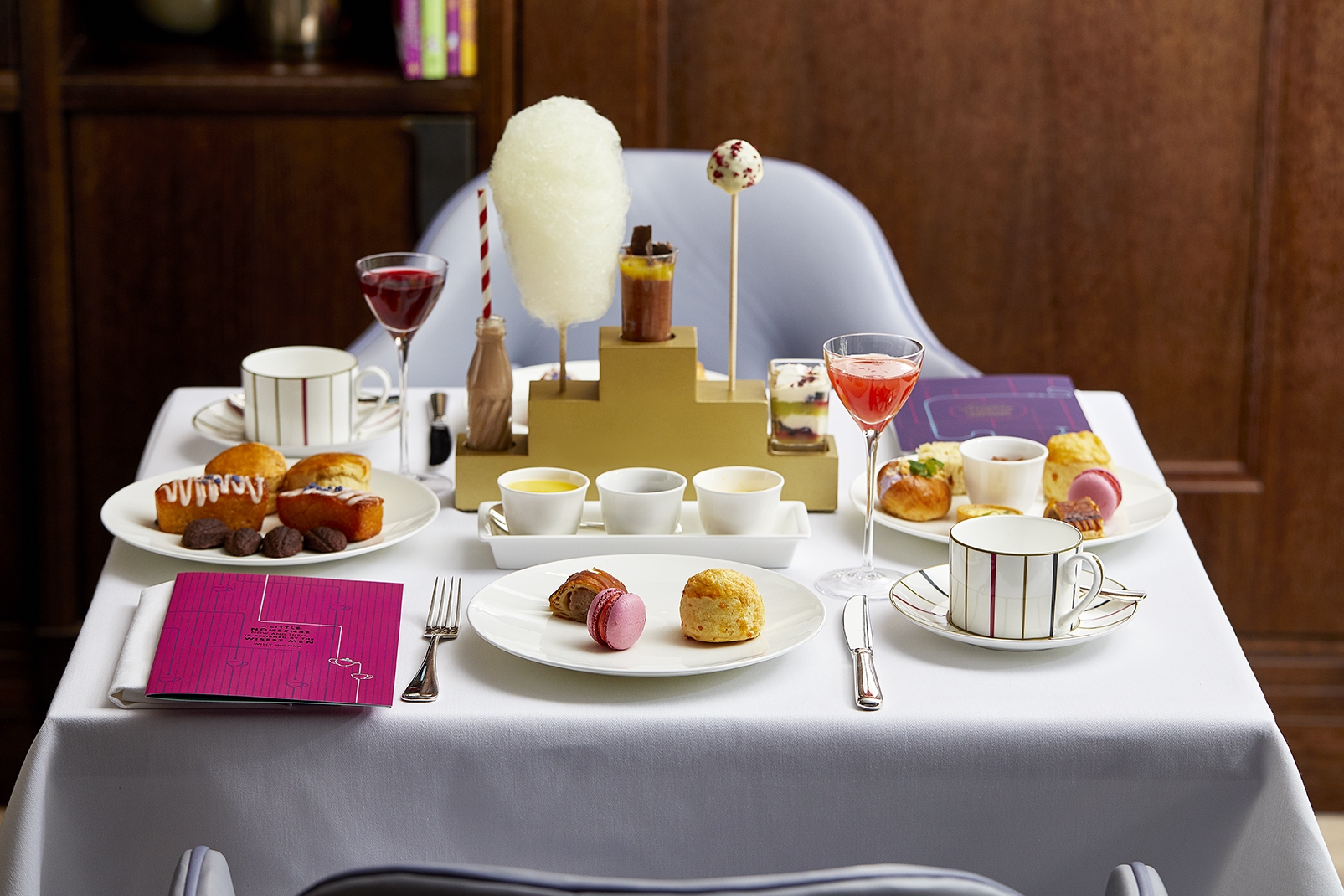 Inspired by Roald Dahl's delicious story, children will enjoy traditional triangle cut sandwiches, sausage roll, & cheese scone, with an unusual but tasty bacon toffee jam! For an extra special treat, why not order a fizzy lifting drink, served in a delightful glass teapot complete with dry ice (adults can enjoy their own champagne bubbles!)
Continue this mouth-watering journey to the sweet course, featuring luscious lemon candy floss, red velvet cake pops, minty chocolate milk, and whipped apples & blackberry mess. Afternoon tea wouldn't be complete without traditional English scones but these ones come with a twist - snozzberry jam, clotted, and whipped pineapple cream! Even the tea has added infusions of chocolate or lemon sherbet.
Our little Oompa Loompa found the whole experience magical, especially the children's mocktail, and loved the way the treats were presented on their own gilded stand. Staff were wonderfully attentive, describing everything that was served and making you feel extra special! The adult gluten free option was also just as good as the standard menu, with a few tweaks on the savoury side but the same sweets. Just remember to go on an empty tummy as you'll need lots of room for this scrumptious treat!
This delightful experience is served up in the elegant but laid-back atmosphere of One Aldwych's Indigo restaurant, with tables that overlook the grand Lobby Bar or the hustle bustle of London's theatreland. All dietary requirements can be catered for with 48 hours notice.

Afternoon tea is priced at £35 per child, £45 per adult or £56 with a fizzy lifting cocktail/glass of champagne. Tea seatings are for 2 hours and served from 12.30 - 3pm Monday to Saturday and 12.30 - 5pm on Sundays.