A taste for adventure?
Published
Nine in 10 British parents would like their children to have a more diverse diet, but despite all the new tastes available, kids today eat pretty much the same as their parents did, claims a nationwide survey by Tilda Kids Rice*.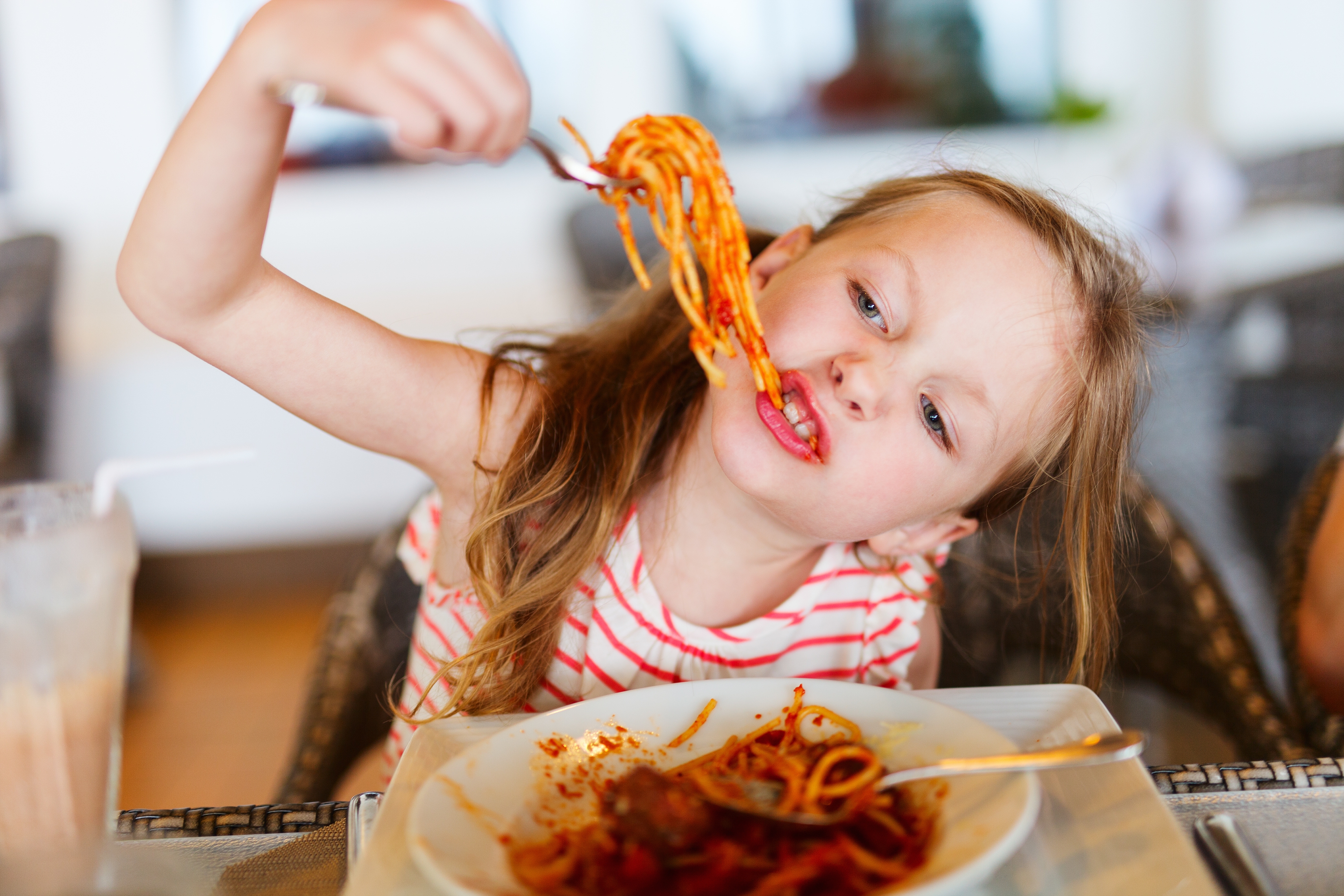 Chicken nuggets, sausages and pizza are still the preferred foods, while Brussels sprouts remain in top place as the most hated vegetable. The Secret Life of 4-Year-Olds child psychologist Dr Sam Wass shares some of the science behind children's eating behaviours and suggests:
Make their food similar to yours: This can encourage them to be more adventurous as eating 'adult foods' with the rest of the family makes them feel more grown-up themselves. 'A simplified version of adult foods encourages them to step beyond their kiddy food comfort zone, but in a way that leaves them feeling in control and confident,' says Dr Wass.
Develop their taste buds by introducing stronger flavours: 'The density of taste buds in children's mouths is different, meaning they often prefer less strong-tasting foods,' Dr Wass explains. But parents should still continue to encourage children to try new things as this in turn helps their taste buds develop further.
Let them try new foods at home first: 'Children are often most happy to take a risk and try something new when they are at home, because this is where they are comfortable and relaxed,' advises Dr Wass. It also helps that you're in less of a hurry at home, so you can leave the food on the plate until they change their mind and decide to have a go.
The research revealed that more than half UK parents prepare separate meals for the children. Despite this, families do still eat together an average of five times each week.
Top ten foods that British parents said they didn't have themselves as children, but would feed their kids today are:
Avocado
Sweet potato
Mango
Quinoa
Kale
Fresh ravioli pasta
Smoothies
Sushi
Nut butters
Curry and rice
*The Tilda Kids range includes Sunshine Vegetable Rice, Cheese & Tomato Rice, Mild Curry Rice, Vegetable & Wholegrain Rice, Vegetable Paella. Available nationwide in all major retailers (RRP £1.15).