Summer lovin'
Published
The sun is hot, the sky is blue – and it's time to pack away your worries and enjoy relaxing with the family in the garden. We have some fun toys to help you on your way, plus a few cute outfits for your kids to enjoy showing off to the neighbours!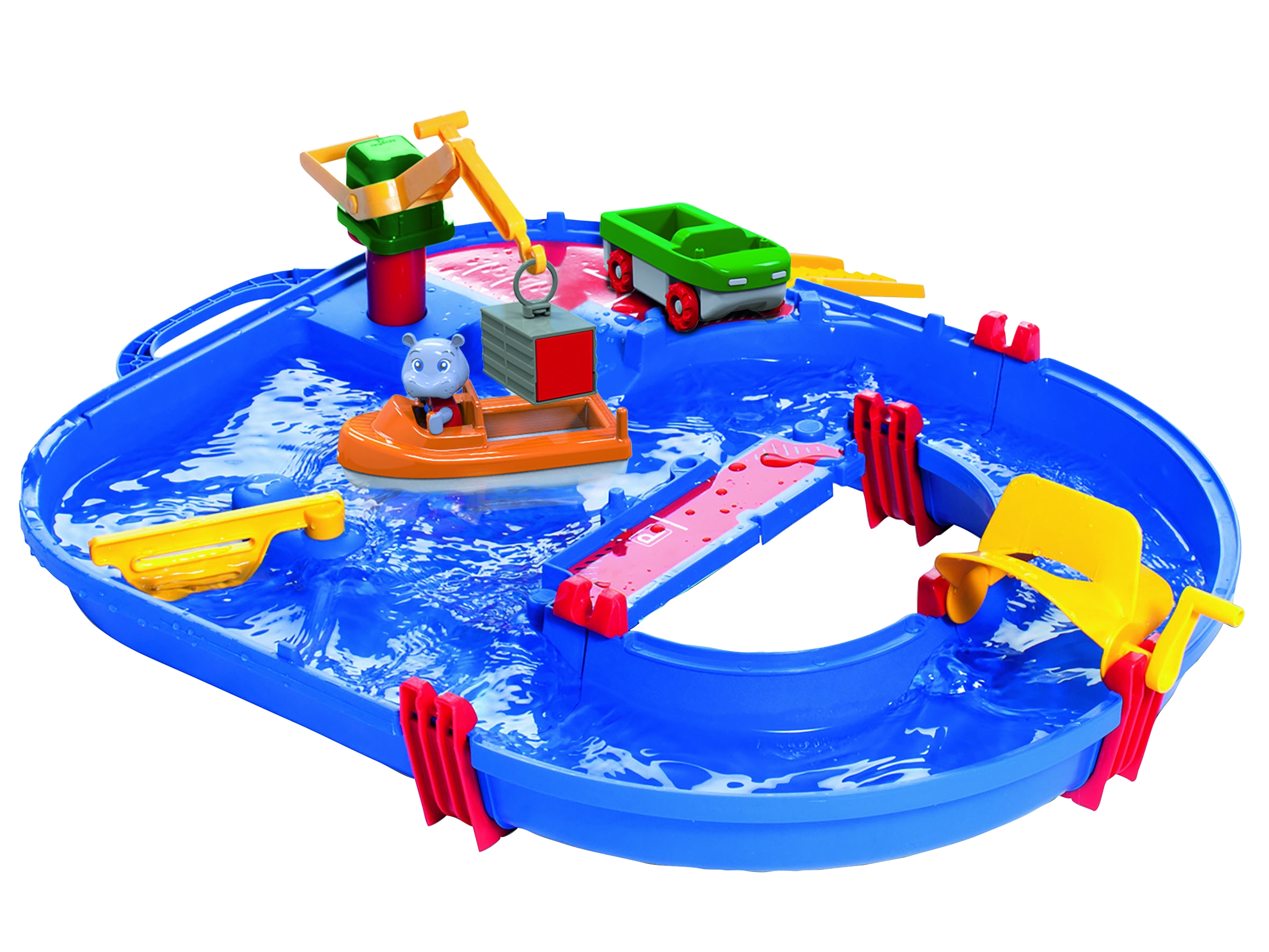 TOYS
Aqua Play Start Set
Price £29.99
Maker Aqua Play
Age 3+
A portable canal system which allows children to steer the boats through the canals with the crane, load the container from the boat to the truck and then go back and begin again! A high quality product, designed in Sweden, it's a great starter set and you can add extensions to increase the fun.
Visit www.amazon.co.uk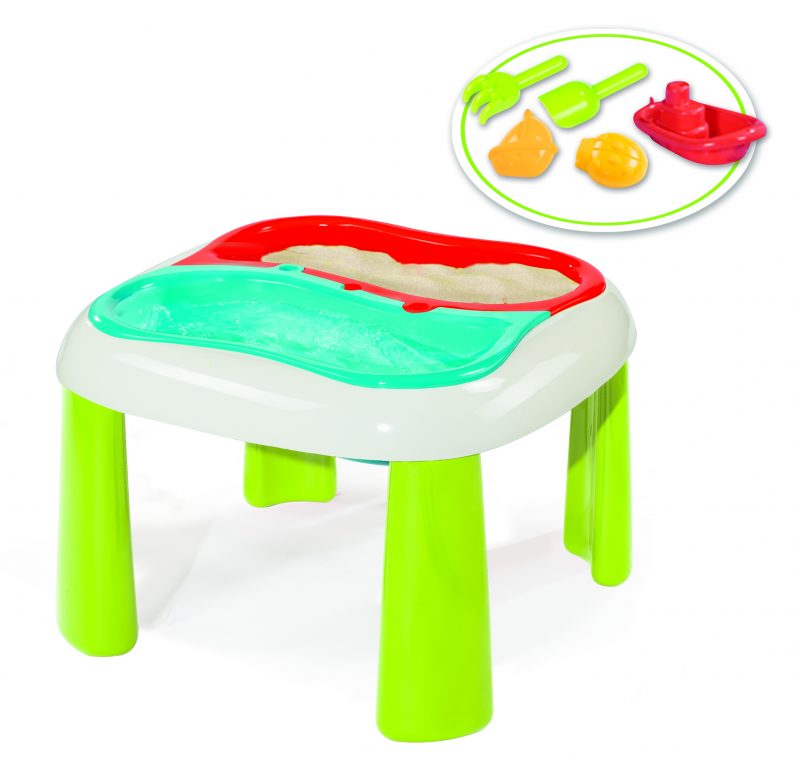 Smoby Water & Sand Table
Price £76.99
Maker Smoby
Age 18 months+
Our outside sand and water games table is ideal for small spaces. It comes with two removeable trays, plus a range of accessories including a shovel, a rake, a boat and two sand moulds. You can adapt a sun umbrella to protect your children against the sun, and when the game is over, pop the protection lid back on until it's time to play again! Measures 69 x 69 x 46cm.
Visit www.amazon.co.uk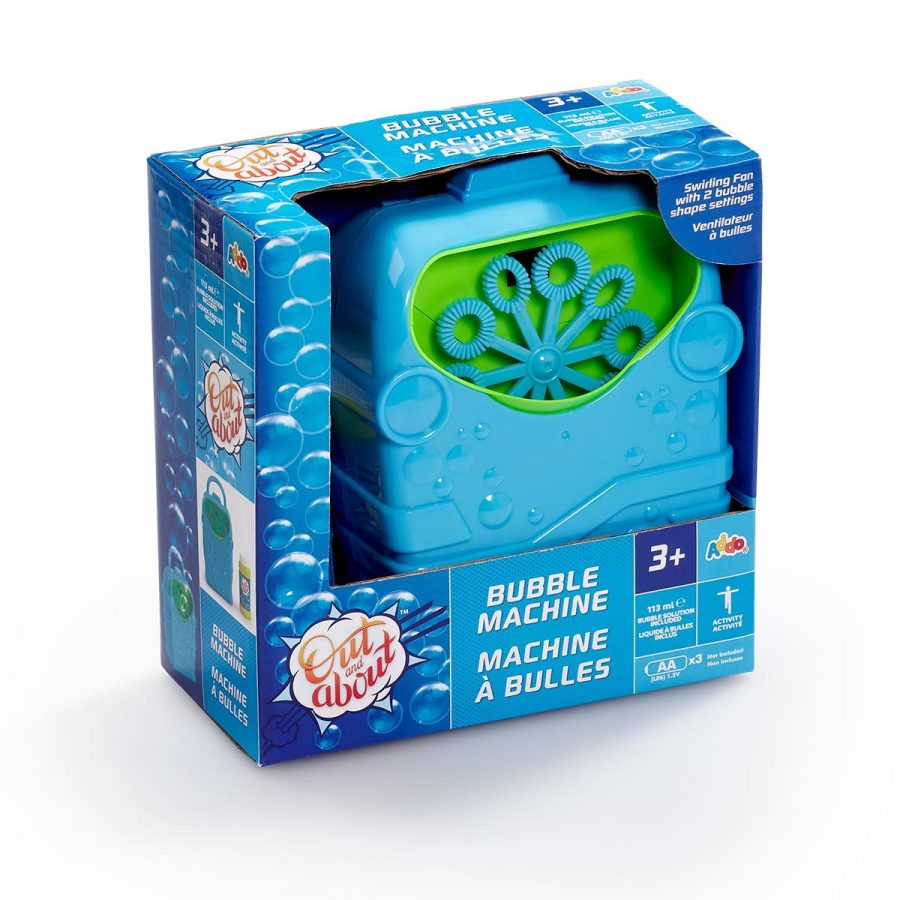 Out and about Bubble Machine
Price £10
Maker Addo Play
Age 3+
There's tons of bubble play to enjoy with this funky machine, available in pink or blue. Simply pour the included bubble solution into the machine and press the button. The 10 circular and oval bubble wands will start to spin producing an endless stream of magical bubbles. Batteries not included.
Visit www.thetoyshop.com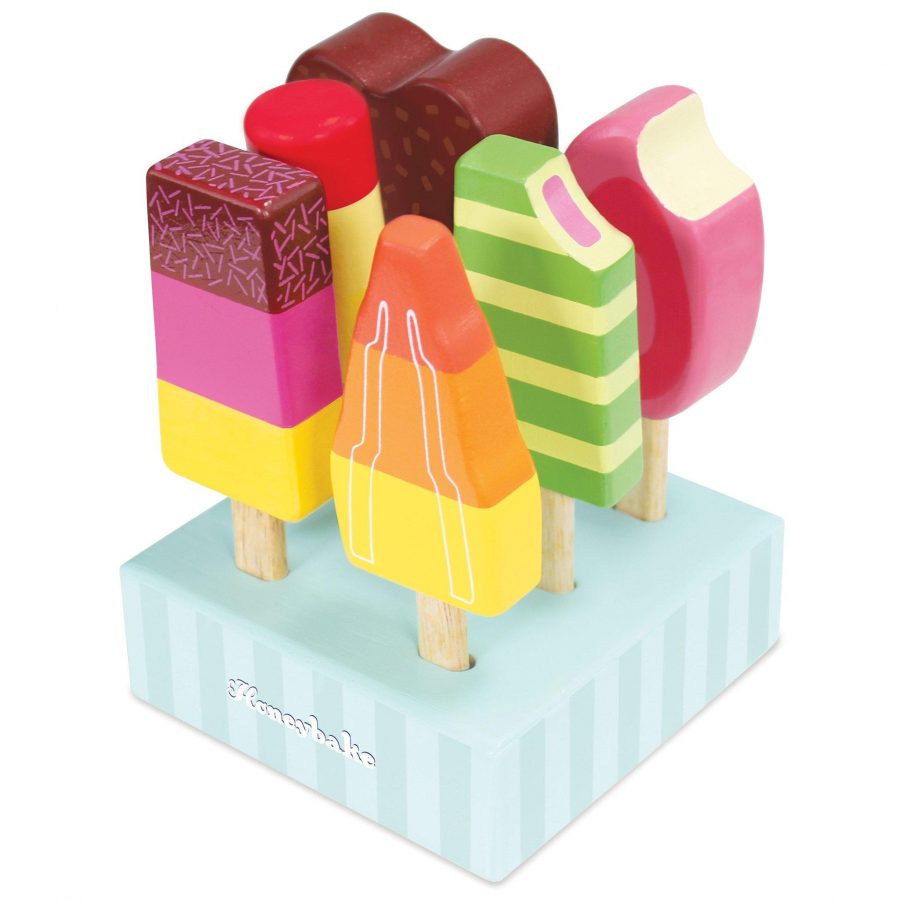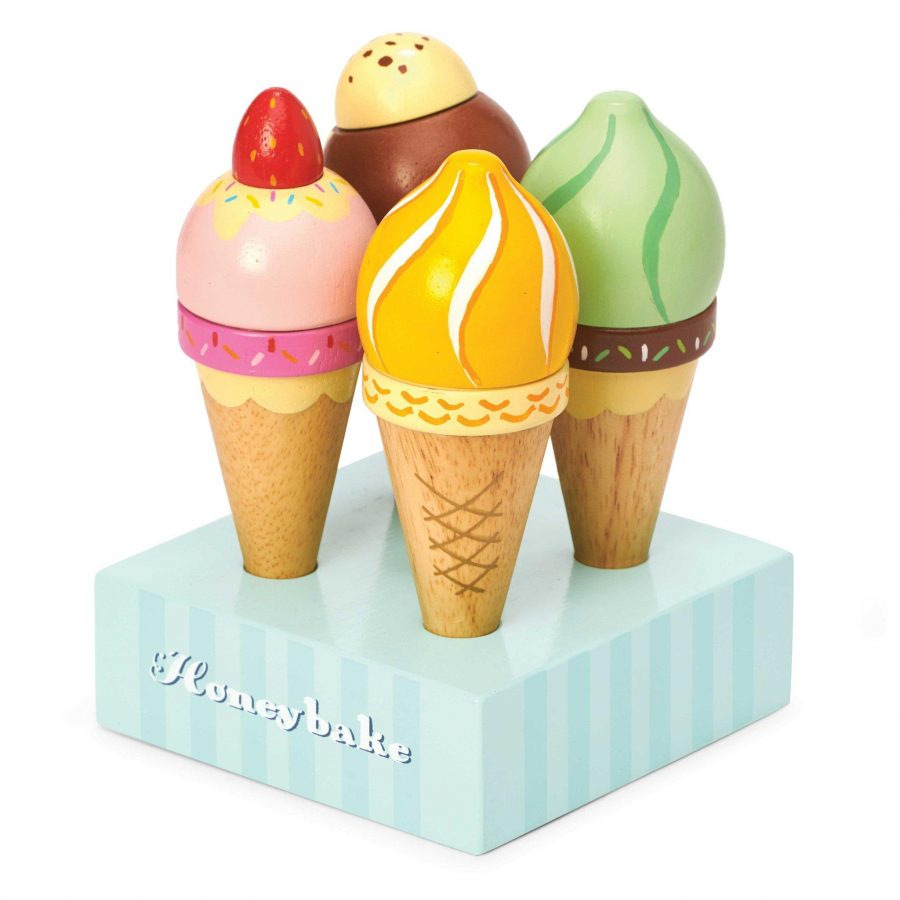 Ice Lollies (£14.95) and Ice Creams (£19.95)
Maker Le Toy Van
Age 2+
Cool down with a set of six brightly painted wooden ice-lollies complete with a wooden holder and presented in a colour window box. Or, if you prefer ice cream, why not take an imaginary 'lick' at these four, hand painted, ice-cream cones? They are made out of solid rubber wood complete with a wooden holder base, and brightly decorated in fresh colours and a touch of gold paint. Both are perfectly scaled to Le Toy Van's Honeybake Collection.
Visit letoyvan.com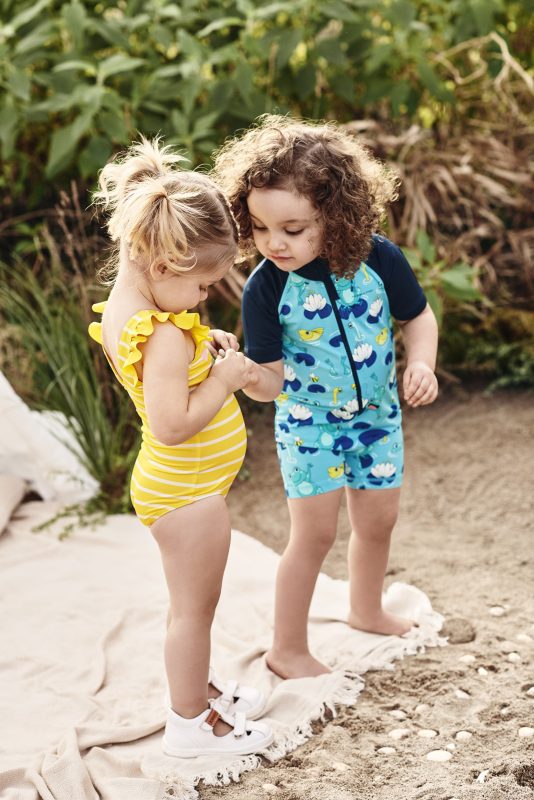 FASHION
Try these for size! All available online . . .
From Polarn O Pyret
1. Stripes & Frog Kids Swimsuit, £20, 6 months-2 years

2. Busy Bee Baby Bodysuit, £18, 0-12 months; Baby Cap £12, 0-24 months
3. Ice Cream Print Kids Dress, £30, 1-8 years

4. Pond Print Baby Playsuit, £22, 0-12 months
Visit www.polarnopyret.co.uk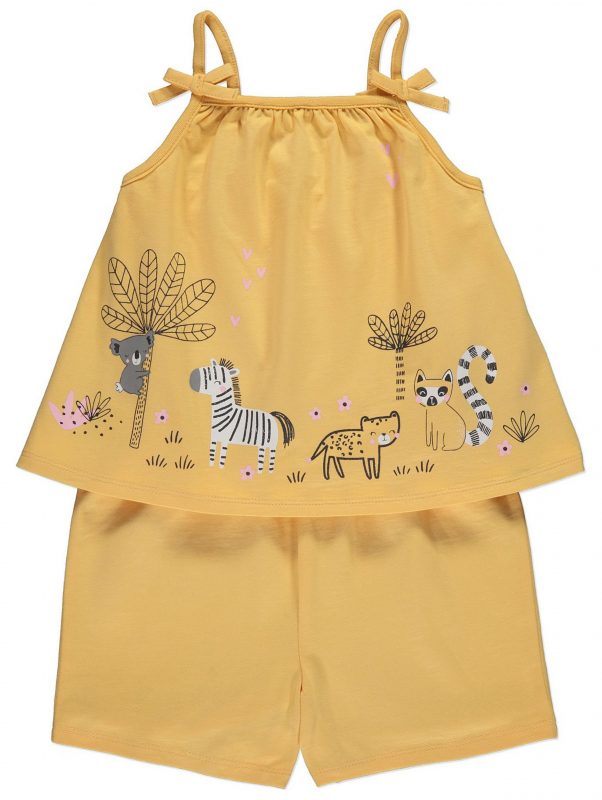 From George
Yellow Mock Layer Playsuit from £5, age 1-6 years
Grey Palm Print Vest and Shorts Outfit from £7 , age 1-6 years
Red Palm Beach Emblem Polo Shirt from £4, age 1-6 years
Red Drawstring Woven Shorts from £4, age 1-6 years
Visit direct.asda.com/george/kids/