Top Nursery picks for Spring 2020
Published
Whether it's easy dining you're after, or a good night's sleep, here are our top nursery picks for Spring 2020...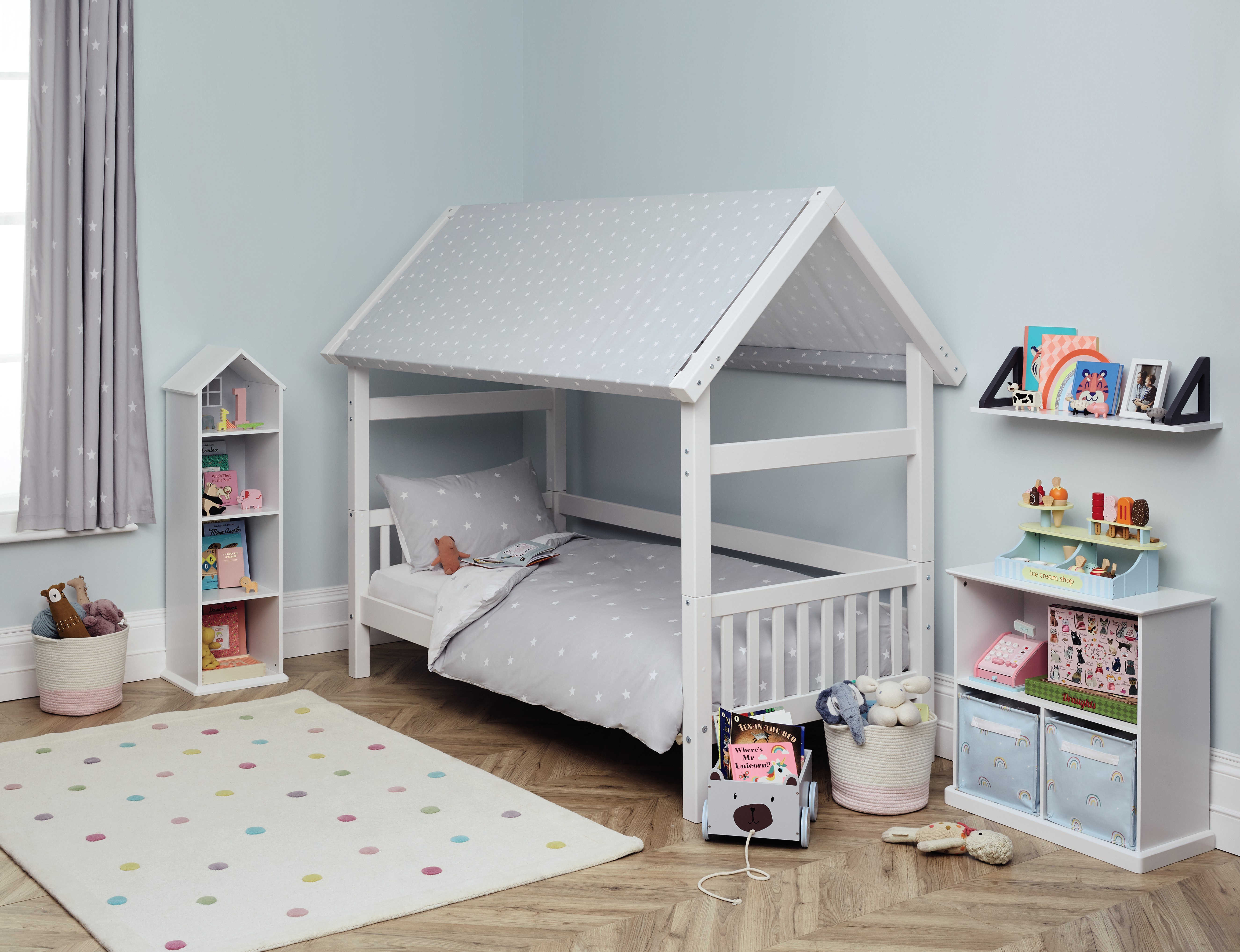 Bed range for a good night's sleep

There's nothing like a comfy, cosy bedroom to promote a good night's sleep, and Great Little Trading Company's new launches for 2020, including beds, mattresses and bedding sets specially designed for children, tick the boxes.
In line with Children's Sleep Charity recommendations, the range comes in soothing, neutral tones to encourage sleep. But there's a touch of magic and sparkle in the patterns, such as the twinkly grey stardust print, available in children's bedding, wallpaper and blackout curtains.
Children can 'sleep under the stars' in the Griffin Canopy Day Bed (pictured) with grey stardust roof. This sturdy house-style day bed, price £600, is made from solid wood and MDF panels, and painted in a bright white finish. Add the new Griffin Underbed Truckle, price £150, for a handy spare bed for sleepovers.
If siblings are sharing a room, the Griffin Bunk Bed, price £599, might be just the solution, saving on floor space and providing room for storage drawers or a spare bed underneath. All GLTC's bunks conform with British Standards for raised beds and include safety rails. The bunk converts into two singles when kids get older.
Add the finishing touches with a snuggly duvet cover sets made from 100 per cent soft cotton – from £38. Also pictured are: Townhouse bookcase £125.00; Confetti Spot Rug, from £105 and Rope Storage Baskets Ivory and Pink, £24.
Visit www.gltc.co.uk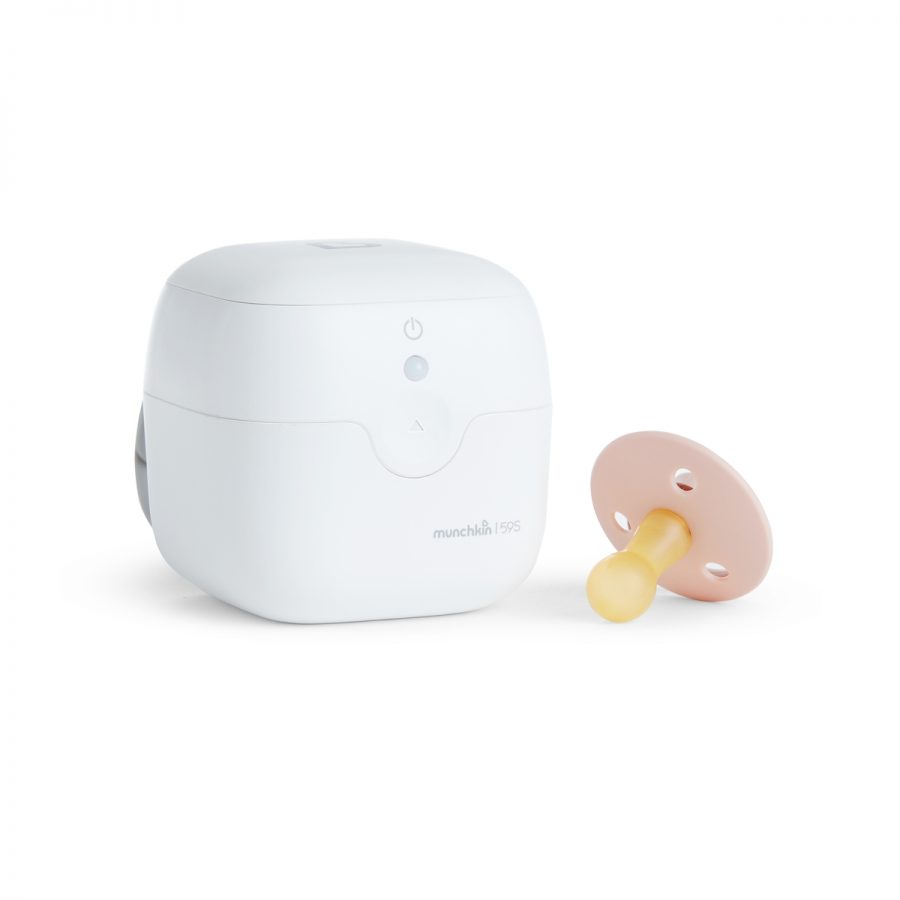 On the move steriliser
Leaving the house with small children is always a challenge. It's almost inevitable that as soon as you get out of the door, your child will throw something out of their pram or buggy.
Munchkin's Mini UV Portable Steriliser, price £19.99, kills 99.99 per cent* of bacteria and viruses in just 59 seconds. It's just the job for disinfecting small, everyday items such as dummies and bottle teats.
Compact, portable, and quick and easy to use, the steriliser can be thrown into a nappy bag or fastened onto bag straps or buggies so it's always to hand. No chemicals, heat, or water is required: it uses the latest UV light technology, which is a proven method of killing bacteria in hospitals. USB chargeable, it also takes AA batteries so you're never caught out.
*Kills 99.99 per cent of germs including Staph, E. coli, Salmonella, Kleb and flu viruses, and reduces odour causing bacteria in 59 seconds.
Available on Amazon or visit www.munchkin.com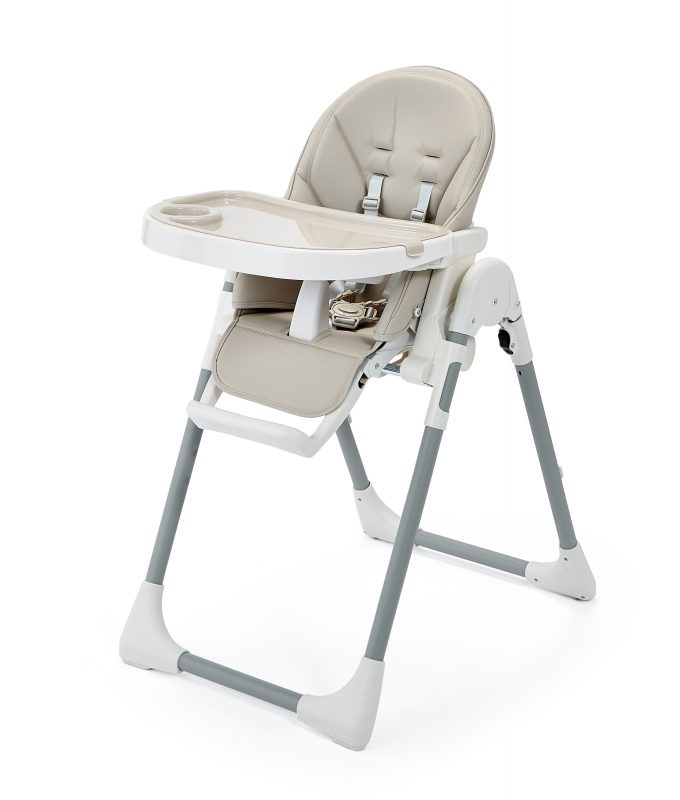 Dine in style
The Nup Nup, price £88.99, is a smart new highchair which takes your child from birth to toddler. Super light, it's easy to fold and store – and the seat unit lies flat, making it suitable from birth. It's extra versatile with three adjustable positions and seven different heights. Other features include a 5 point safety harness; a restraint bar for extra protection; a comfy leg rest; a wipe clean seat and a removable dishwasher friendly tray.
Visit www.babyelegance.com
Check out our highly recommended nursery products too!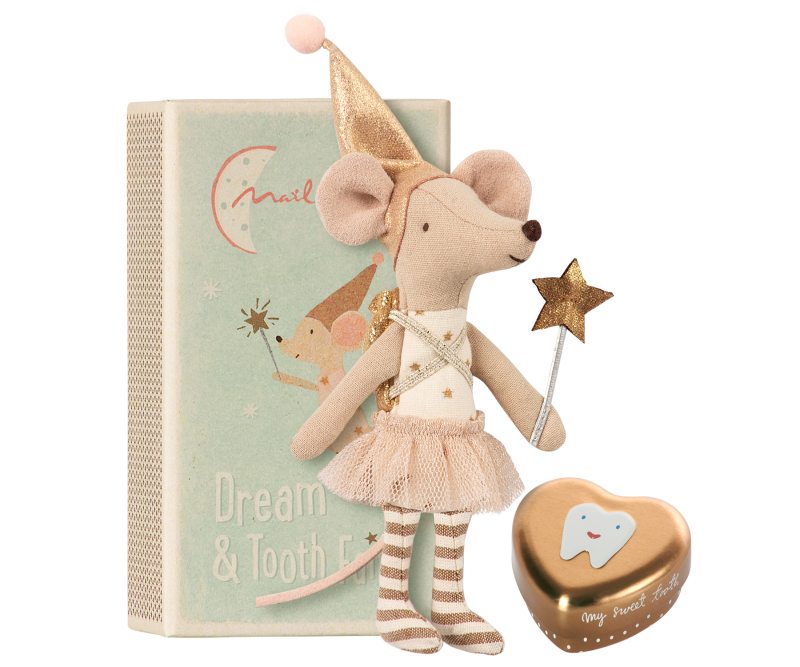 Tooth Fairy Big Sister and Big Brother

£24.95 each, Royal Opera House
Enchanting tooth fairies in their own matchbox alongside a gold or blue heart-shaped tin - perfect for little ones to place their teeth in.
Visit shop.roh.org.uk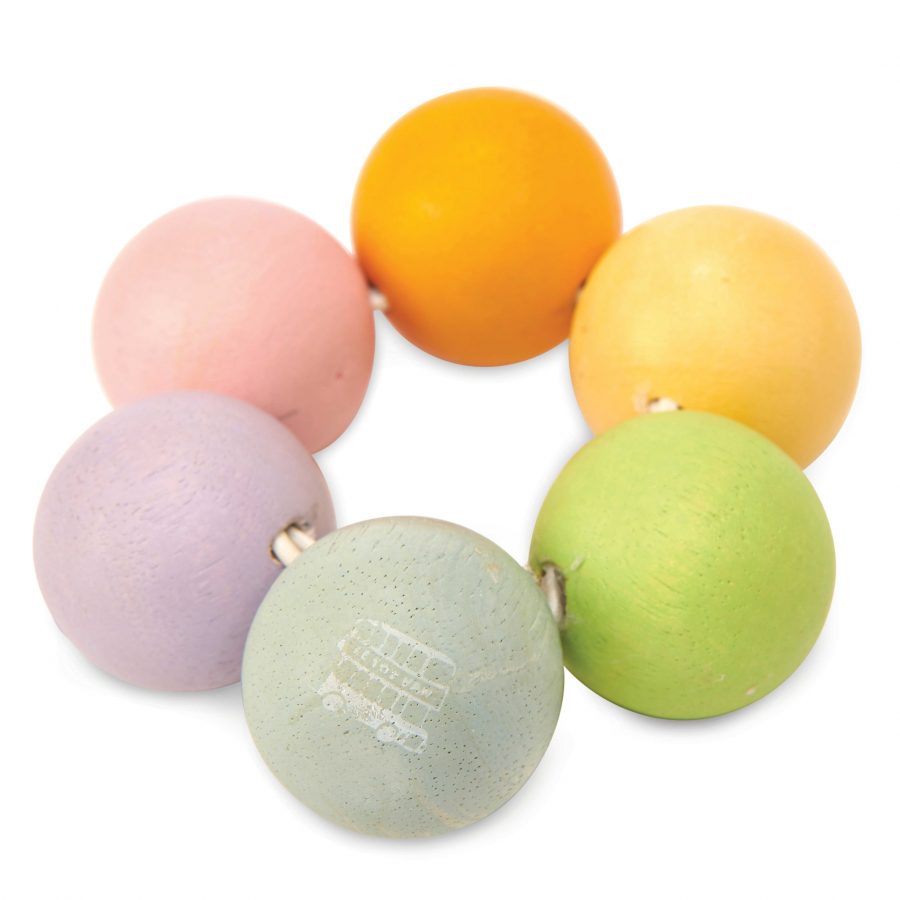 Wooden Teething Beads
£7.95, Le Toy Van
Made from durable, sustainable rubberwood, these teething beads are painted in non-toxic paint, in pretty pastel colours.
Visit letoyvan.com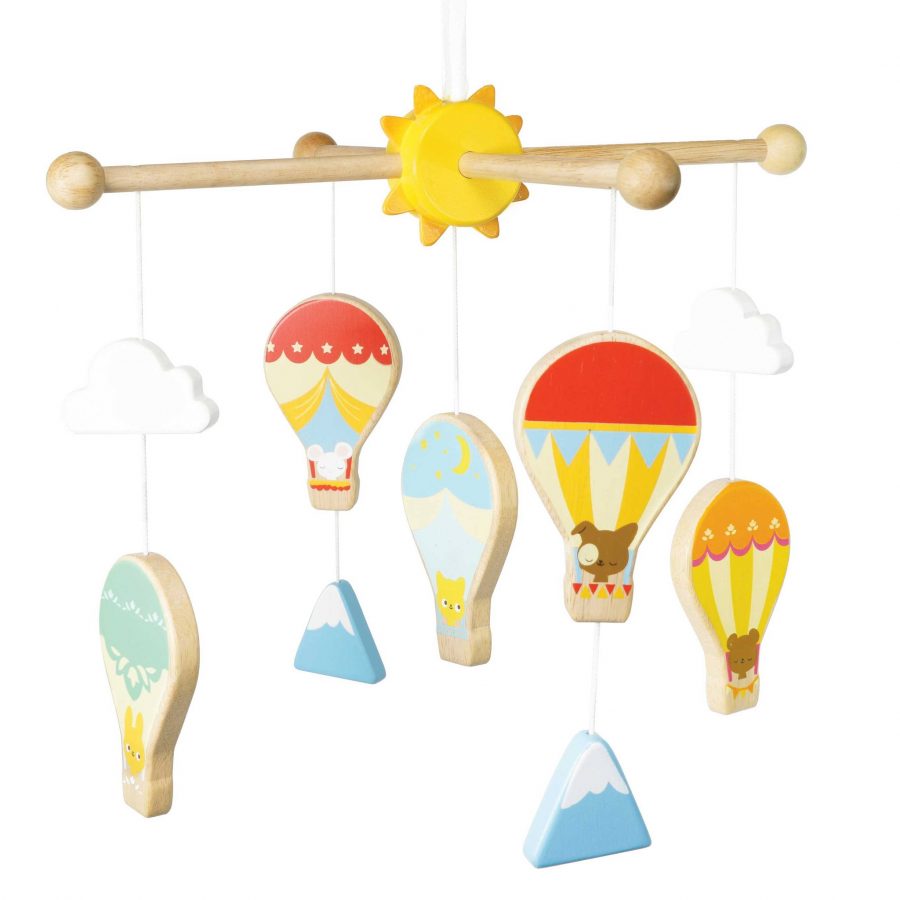 Hot Air Balloon Mobile
£29.95, Le Toy Van
Wooden hot air balloon mobile made from durable, sustainable rubberwood with a colourful design to catch baby's attention from the earliest days.
Visit letoyvan.com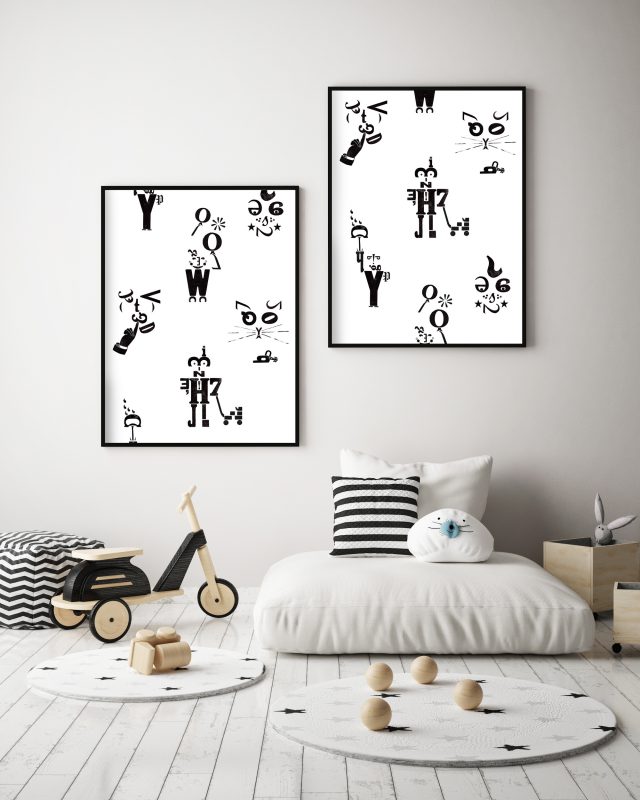 Hello Prints
£95, Nat Maks
Monochrome hand screen printed wallpaper, offering a playful collection of cats, robots and more. Black acrylic ink screen printed on white paper (56cm w/ 280 l / Pattern repeat 85cm).

Visit www.natmaks.com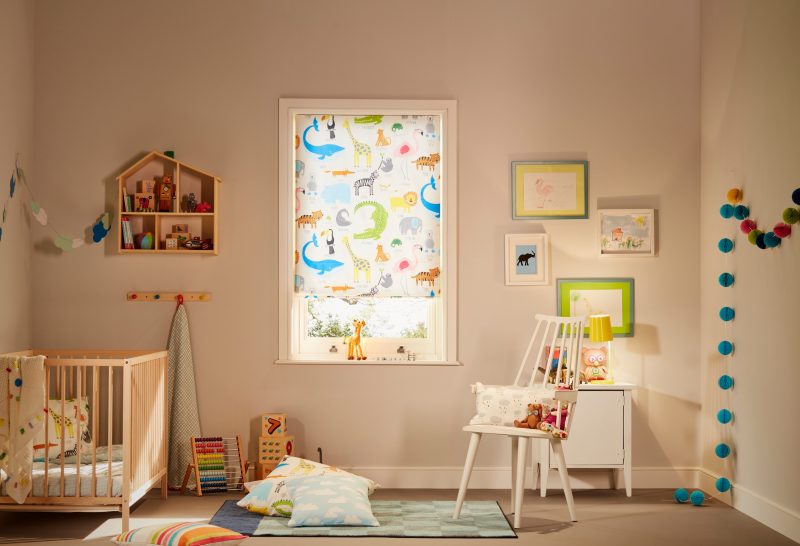 Children's blinds and curtains
From £25.95, Blinds 2 Go
From well-known designers such as Emma Bridgewater, Scion and Harlequin each colourful blind is fitted with child-safety devices and has light filtering or blackout fabric.
Visit www.blinds-2go.co.uk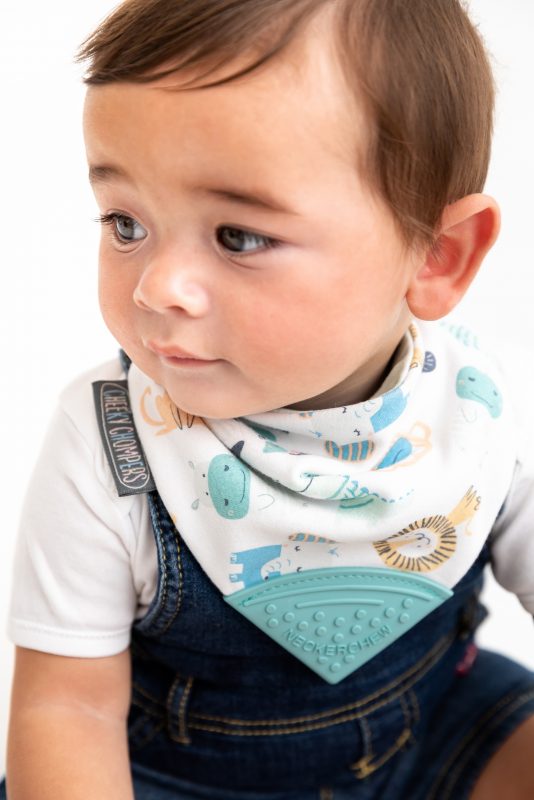 Cheeky Chompers
From £9.99, Cheeky Chompers
Striking new prints now available on four of the popular mealtime accessories: Neckerchew (£9.99), Comfortchew (£12.99). Neckerbib twinpack (£12.99) and Cheeky Blanket (£29.99). They include Cheeky Animals and Midnight Stars.
Visit www.cheekychompers.com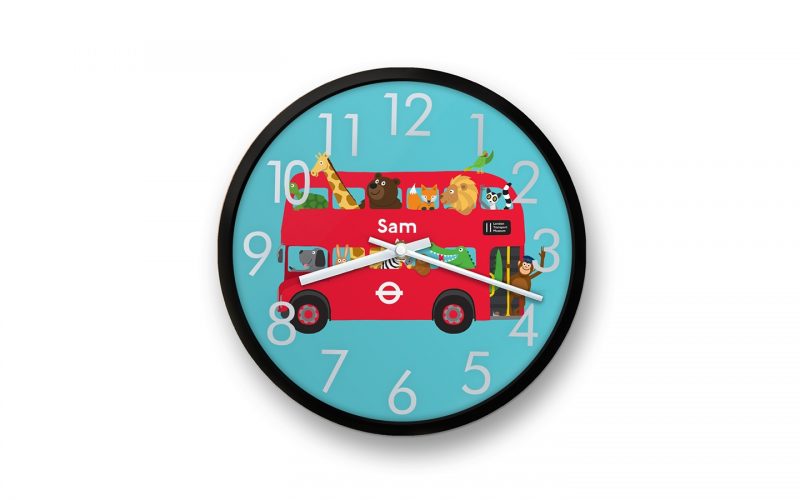 All Aboard Personalised Clock
£40, London Transport Museum
Bright and bold, the personalised clock has space for up to 20 characters to add a child's full name or first name and year of birth.
Visit www.ltmuseum.co.uk