Easy, baby!
Published
Check out our top nursery picks for the autumn, all designed to make your life easier, leaving you more time for what's important: spending quality time with your baby.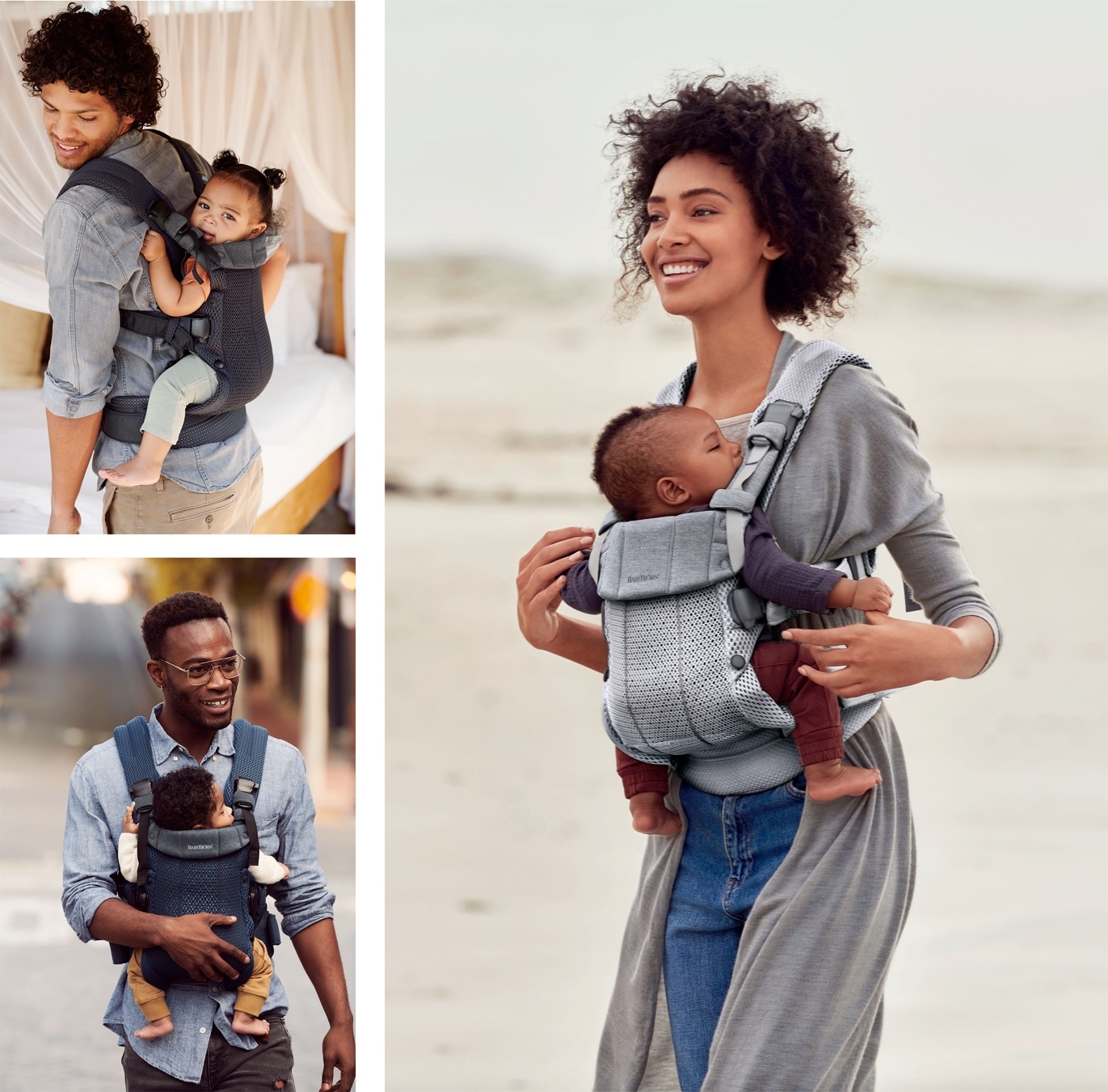 BABY CARRIER HARMONY
Price: £190
Maker: BabyBjörn
Age: up to 3 years
This versatile baby carrier is made in soft 3D mesh with jersey details, and designed to be cool, cosy and comfortable for both baby and parent. The breathable mesh is not only very soft but also sturdy, hugging your baby and providing proper support for their back, neck and hips. It also dries quickly after washing.
It can be used from birth up to around the age of three. No insert is needed: simply adjust the settings to your growing baby. The head support is flexible and holds your baby's head in a secure position from birth up to toddler years.
An ergonomic and pressure-relieving waist belt, padded lumbar support for back relief, and wide padded shoulder straps offer comfort for parents, even during long periods of babywearing, and the carrier can be adjusted to different body types. There are two heights: one for newborns and one for older babies, and toddlers can be carried facing out or on the back. It comes in silver, anthracite and navy blue.
Visit www.babybjorn.co.uk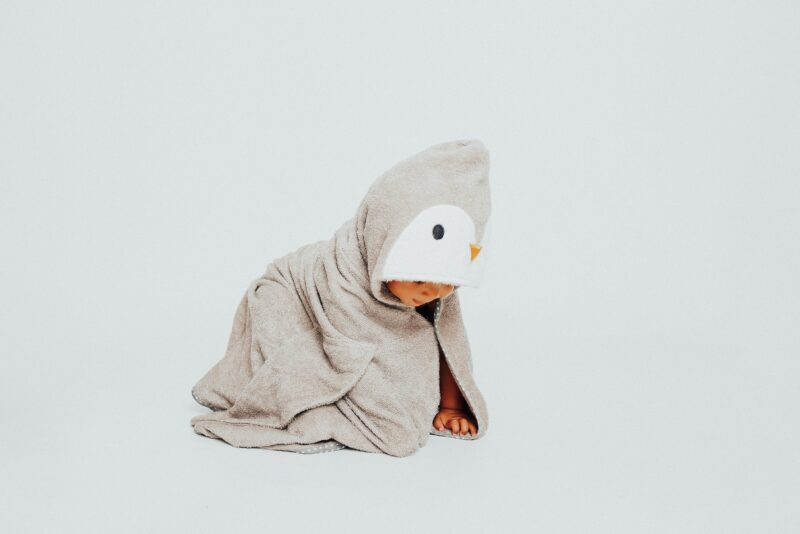 CUDDLE PENGUIN
Price: £34.99
Maker: Cuddledry
Age: Birth +
Made with sustainable soft bamboo and cotton towelling, this snuggly and super-absorbent toddler towel features soft flippers and a super cute penguin beak - great for encouraging imaginative bath-time play. There's even the option to personalise it with your child's own name.
Visit www.cuddledry.com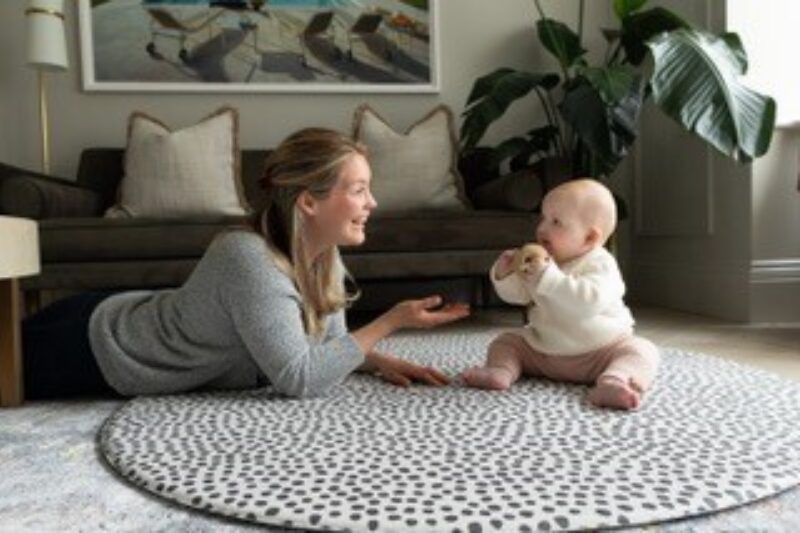 TOTTER AND TUMBLE
Price: from £125 for the round mat
Maker: Totter and Tumble

Age: Birth +
Designed to complement modern and traditional interior style in homes which have limited space for a play area, these robust, squishy playmats keep little fingers and toes firmly supported on the floor.
Made from sealed, antibacterial and waterproof memory foam, they are simple to roll out and store away and offer a safe and secure surface for your child's milestones - from tummy time, to sitting unaided, to taking those first steps. They are also great for parents, providing a cushioned surface for the many hours spent playing on the floor, or a comfy padding for Yoga and Pilates!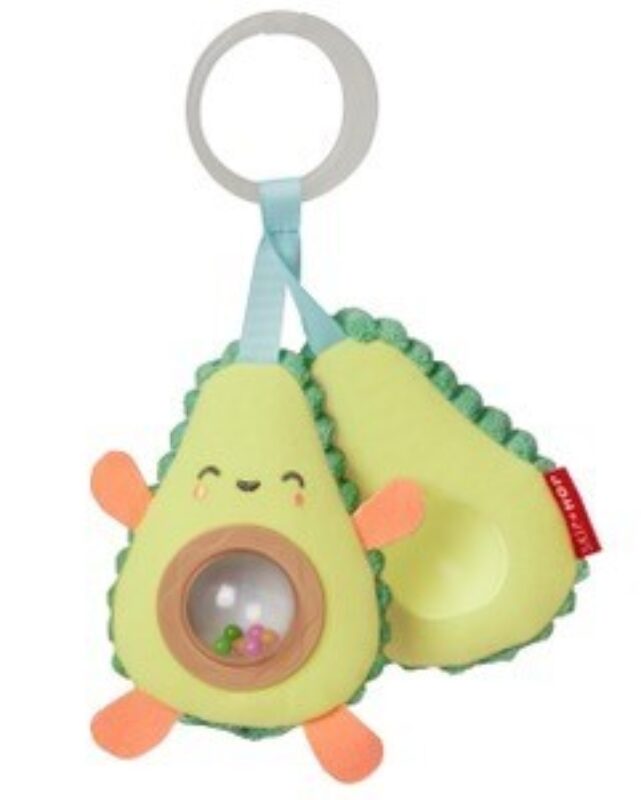 SKIP HOP AVOCADO PRAM TOY
Price: £10
Maker: JoJo Maman Bebe
Age: Birth +
Little ones can rock and roll with this adorable stroller/carrier toy featuring soft plush textured exterior and cute felt details. It has two halves that open and close: inside is a colourful peek-a-boo rattle. With built-in-loop and ring it's easily attached to the bar of your stroller, carrier or other baby gear and offers a great distraction when you're out shopping with a restless baby.
Visit jojomamanbebe.co.uk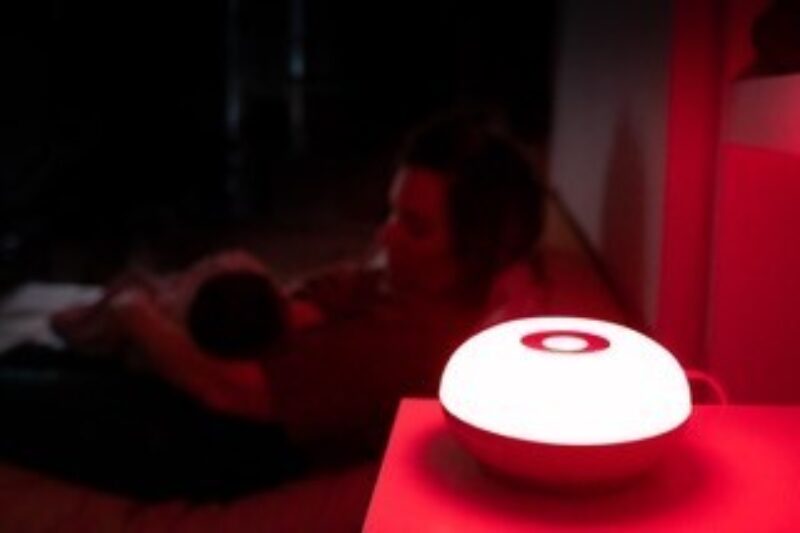 DREAMMAKER
Price: £29.99
Maker: Tommee Tippee™
Age: Birth +
Sleep is crucial to brain function and development – in both babies and parents. Yet most parents manage an average of 4.4 hours a night during their baby's first year, according to research. The newly-launched Dreammaker is a scientifically-based light-and-sound sleep aid that recreates the environment of everyone's first 'home', the womb. Developed with help from sleep scientists at Northumbria University, it relaxes babies, encouraging them into deep and longer sleep.
It works on the premise that a quiet sleep environment is actually unfamiliar to babies, making it harder for them to drift off. Pink noise that echoes the natural sounds of the womb provides babies with a familiar background noise, while red light soothes and promotes the production of the sleep hormone melatonin. A rhythmic pulsing glow of soft light mimics the slow, deep breaths of baby's relaxed breathing rate, calming and encouraging sleep. Meanwhile, the integrated CrySensor listens out for baby's cries during the night and automatically turns the device back on to soothe them back to sleep when necessary.
The device is easy to use: simply plug in to the mains, double tap the ring on the top of the unit and select your preferred light, sound and pulse settings.
Buy from Amazon, Argos, John Lewis, Boots or visit www.tommeetippee.com