New for the nursery
Published
We've picked a selection of our favourite new nursery products for Spring 2022 to share with you. HAVEN BABY CARRIER

From BeSafe
Price £115 - £125
Age 2 months - 5 years
Adjustable 3-way Haven Baby Carrier is designed as the ultimate comfortable carrying ride for both parent and child. Recognised by The International Hip Dysplasia Institute as a hip-healthy product, its Flex-Shape Buckle™ automatically rotates into the position that fits your shape and size best and allows wearers to tighten the straps by pulling forward instead of to the back. This makes putting the carrier on quick and easy, especially for new mums who often experience back or shoulder pain. The Airgonomics™ integrated air pillow can be inflated in seconds and offers your outward-facing baby a cushioned hip and spine position. It also helps to distribute your child's weight onto the waist belt, giving you extra support. The outer material is polyester and spandex, making it durable and flexible, while the inside is a cotton and TENCEL™ mix for breathability and to transport moisture away.
It's available in seven colours including BeSafe's new peak mesh that gives up to eight times more airflow, guiding heat and moisture away from your child.
Visit www.besafe.com and Direct4Baby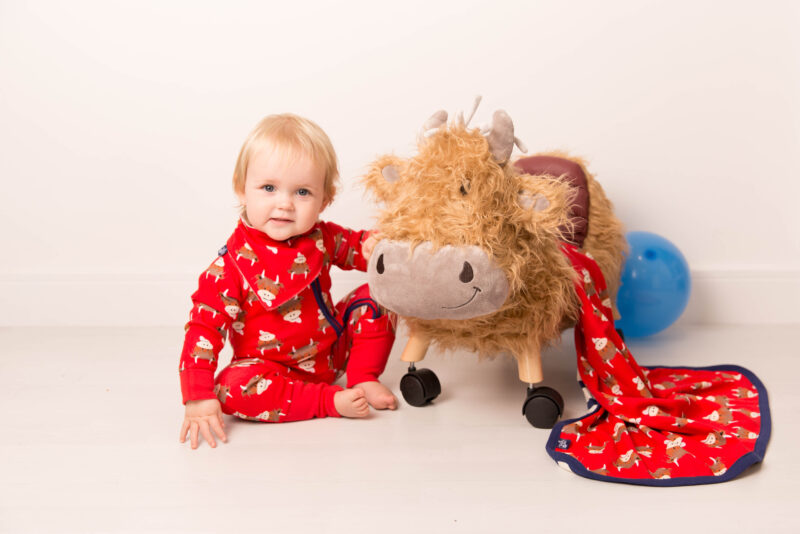 ROMPERS, BIBS AND BLANKETS
From Blade & Rose
Price Rompers, £18.00; Bibs, £5; Blankets, £20
British childrenswear label Blade & Rose is launching rompers, bibs and blankets in four styles: Highland Cow, Buzzy Bee, Fox and Weather.
The 100 per cent cotton rompers are super-soft and come with a contrasting, vertical two-way zip, designed to make dressing and nappy changing easier. Foldable cuffs on the sleeves and feet mean you can tuck little hands and feet in to keep them warm.
Designed for practicality and longevity, the soft-textured bibs feature two colourful poppers for adjustable sizing and a 100 per cent cotton outer and 100 per cent polyester lining.
Made to keep little ones snug and warm, the soft and cosy blankets are perfect for countryside walks or urban explorers. The design features a contrast stripe printed on the back plus a contrast binding
Rompers, bibs and blankets are available as a 3-piece gift set or individually.
Visit www.bladeandrose.co.uk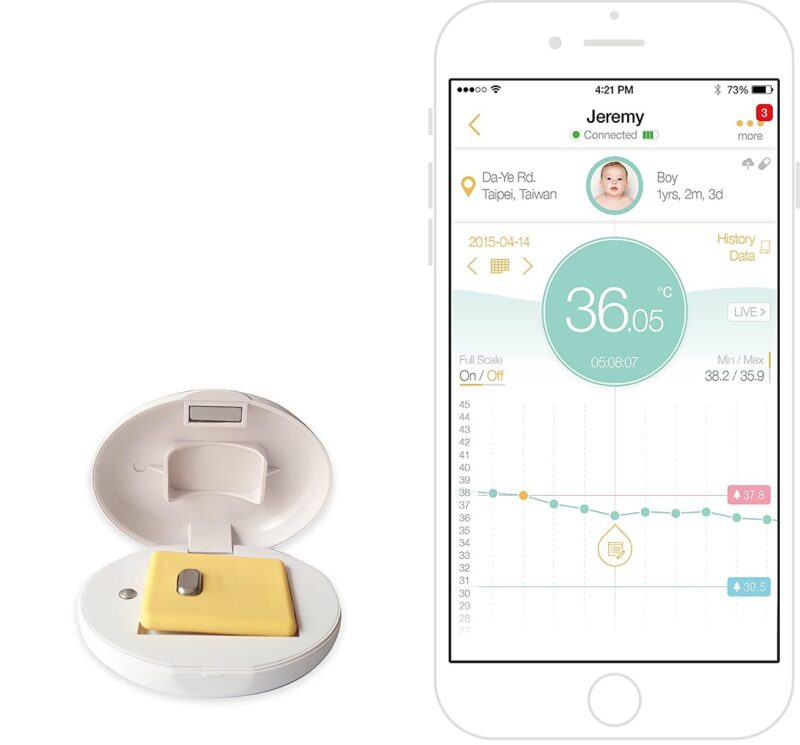 TEMP PAL® BLUETOOTH SMART THERMOMETER
Price £79.79
From Baby-Central
Monitoring your baby's body temperature is child's play with Temp Pal® ­– the world's smallest smart monitoring patch measuring about the same size as a £1 coin and weighing only 3.3g. Exact to less than 0.05°C (0.9°F), the tiny, non-invasive and soft flexible device features a high-performance temperature sensor, customised thin battery (which lasts 2-3 days) and a Bluetooth® radio. It will continuously measure baby's temperature and wirelessly communicate the results to a smartphone or tablet, so that if babies are teething or unwell, parents will know if their temperature spikes and medicine is needed. Regular nightly monitoring can alert parents if baby is too hot or too cold so they can adjust the room temperature accordingly. Temp Pal can also be used for observing temperature during fertility monitoring to help calculate the best time for getting pregnant.
Visit baby-central.co.uk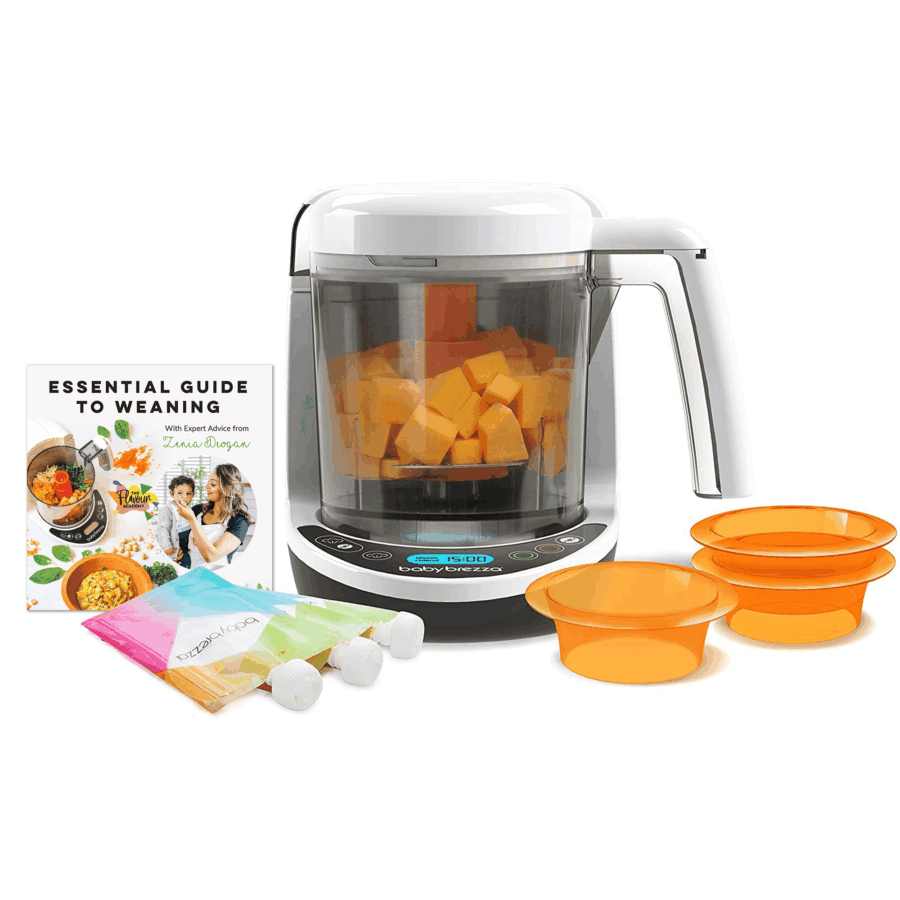 BABY BREZZA ONE STEP FOOD MAKER DELUXE
Price £159
From Cheeky Rascals
This innovative 3-function food maker automatically steams and blends homemade baby food in one easy step. It will puree, mash and convert food into soft chunks ­– taking babies and toddlers through the various stages of weaning. The 12-piece machine comes with three reusable food pouches and filling funnels for quick and simple portion storage. It can be used for both fresh and frozen foods, and a simple push of the start button will have perfectly blended food prepared in minutes.
Visit www.cheekyrascals.co.uk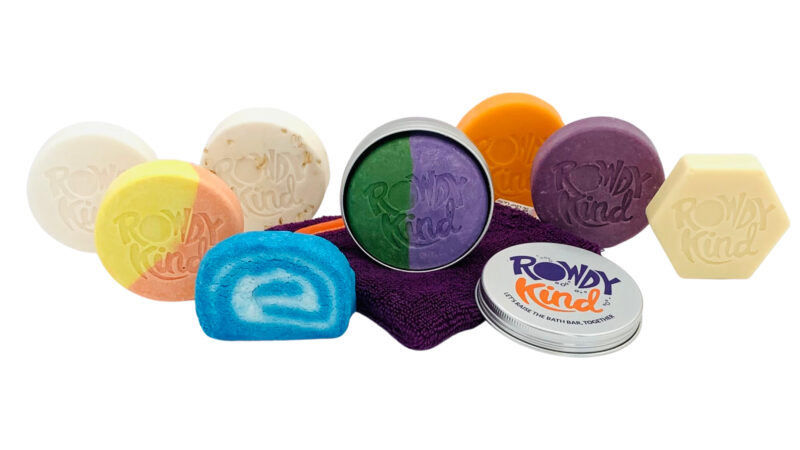 ROWDY KIND SKINCARE PRODUCTS
Prices from £8
From Rowdy Kind
Make bath-time eco-friendly! A zero-waste skincare brand for kids, with a range of plastic-free body and hair care bars for children's sensitive skin, is now available from Rowdy Kind. Each bar equates to two 250ml bottles of regular shower gel, shampoo, conditioner, or moisturiser. Just one gram of the bar is the same as one tablespoon of regular product, making it much less wasteful as well as plastic-free. Products, which come in a choice of fun, fruity scents and colours, include:
Hair & Everywhere Bar: a convenient, all-in-one shampoo and body bar, free of palm oil, sulphates, parabens, and polyethylene glycols (PEGs) and available in various formulations and colours. Price £10 for an 85g bar.
Hair Care Bar: just the job if your child's hair requires a little more TLC – for instance long, naturally knotty or curly hair. Free of sulphates, parabens, and PEGs, there is a choice of two formulations: Little Naughty, Never Knotty Shampoo Bar (£10 for a 85g bar) nourishes and detangles and has a raspberry scent, while Man-GO with the Flow Conditioner Bar (£10 for an 80g bar) is designed to moisturise and detangle locks.
Coco-Nutty Skin Balm: a great alternative to liquid moisturiser that can leave kids' skin sticky and uncomfortable, this body balm bar contains nourishing coconut oil and cocoa butter (£10 for a 70g bar).
Visit www.rowdykind.com