London Toy Fair picks
Published
We went along to top toy event London Toy Fair, to scout round and find some of the best new toys for spring 2019 and beyond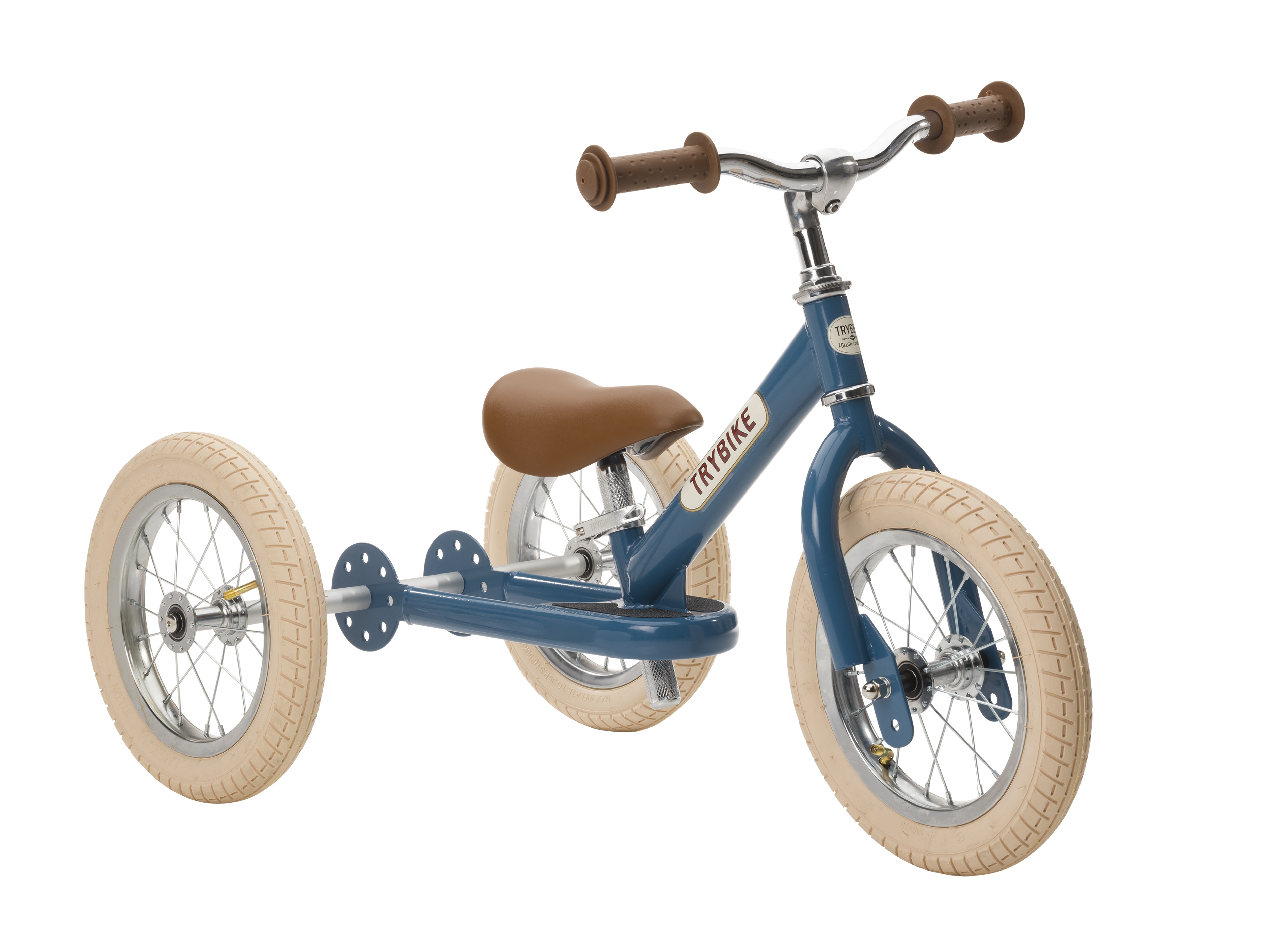 Trybike
From Hippychick
Age 12 months +
Price £129.99
Available from April
You child will feel the embodiment of cool, and stay safe and well-balanced, with Trybike. Designed and developed in the Netherlands by Co&Co, specialist in balance bikes, it's the brainchild of Scandi cycling enthusiasts Pim and Alex, whose mission was to develop a bike they would have loved when they were kids. Available from the end of April in gorgeous new vintage shades of blue and pink, it can be converted from a tricycle into a bicycle with a few simple steps. When converted to a tricycle, it's suitable from just 12 months right up to two-and-a-half years. As a bicycle it works for children from two years to around six years, making it ideal to help your child transition from crawling to walking and then from balancing to riding.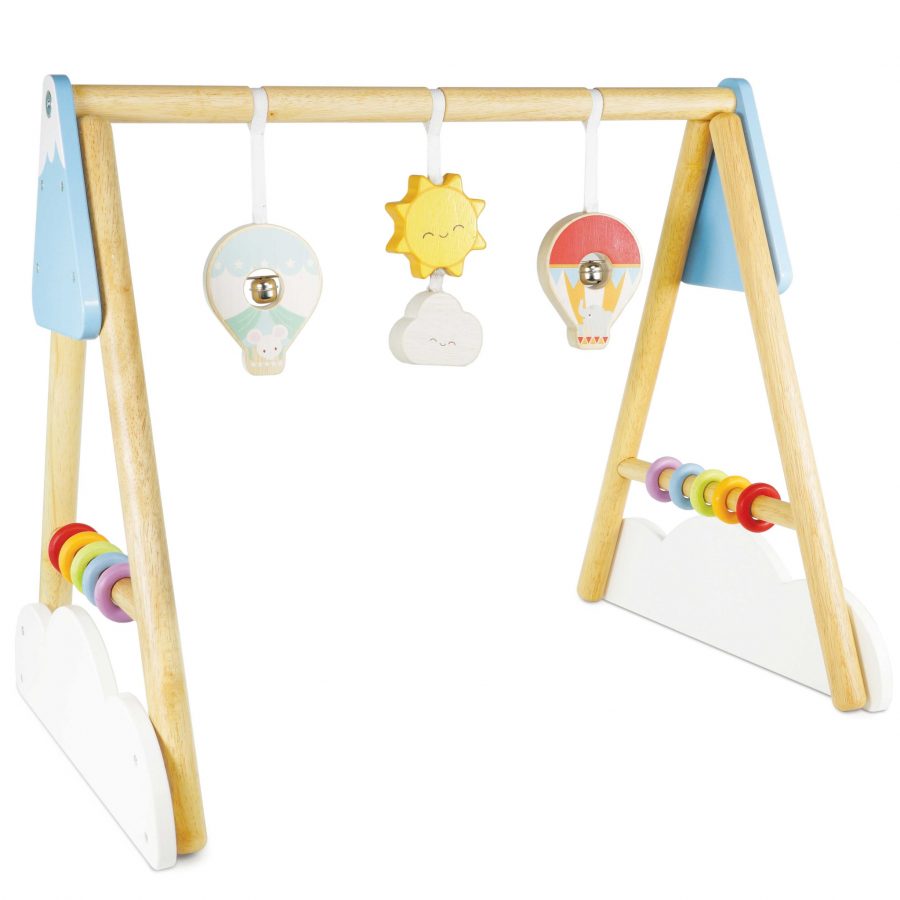 Baby Gym
From Le Toy Van
Age 2 months +
£59.95
A stylish and appealing baby gym in a combination of bright and pastel shades. With a decorative theme of clouds and mountains, it comes complete with hot air balloon jingle rattles. The sturdy frame is made from natural rubberwood with smooth rounded edges. What we liked is that it looks lovely in the sitting room, as well as being a safe and stimulating toy for babies. When constructed, it's W552mm x D384mm x H465mm.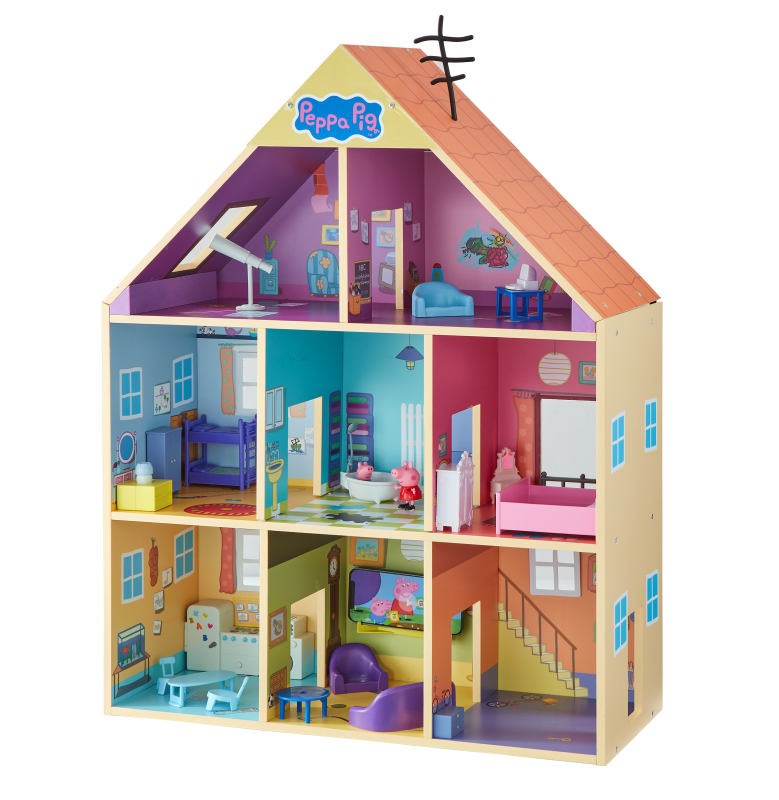 Peppa Pig Wooden Playhouse
From Character Options
Age 3+
Price £99.99
This impressive three-storey wooden house is set to be an absolute winner with Peppa fans. The good news is that it has already received a top accolade from the toy industry, gaining second place in the Editor's Choice Awards at Toy Fair 2019. The bad news is that it's not available until the autumn, but it's well worth bookmarking! It stand 2.5ft tall and has a different backdrop and flooring in every room, even the attic. There are loads of accessories, plus a garden, and a neat storage area when it comes to tidy-up time.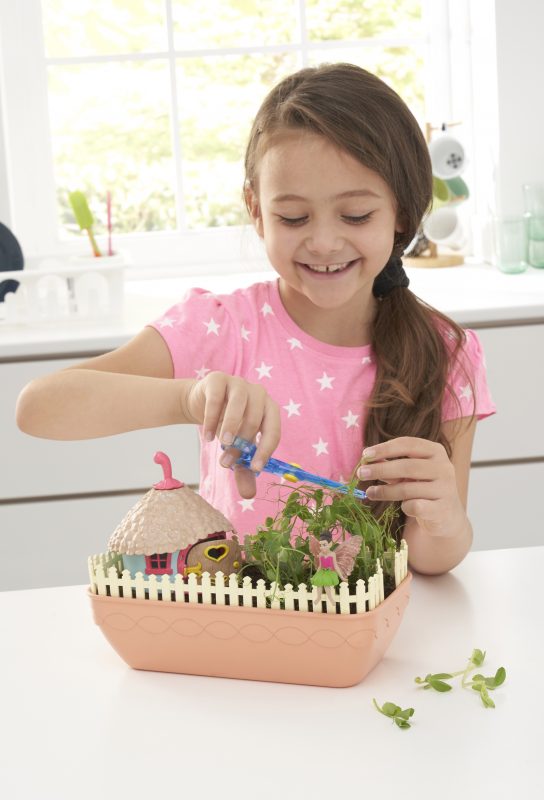 My Fairy Garden
From Interplay
Age 4+
Price £11.99
Grow, harvest and eat pea shoots in your very own kitchen garden. We love the way that this pretty window sill set takes children on an important journey of discovery of food from seed to edible grown greens. The set comes complete with a cottage and picket fence, pea seeds and a beautiful fairy. Also available in the My Fairy Garden range is Fairy Nature Garden (£29.99) which is designed to encourage children's understanding of nature and includes a fairy plant pot house and a range of wildlife, along with a bug house, water butt and wind spinner.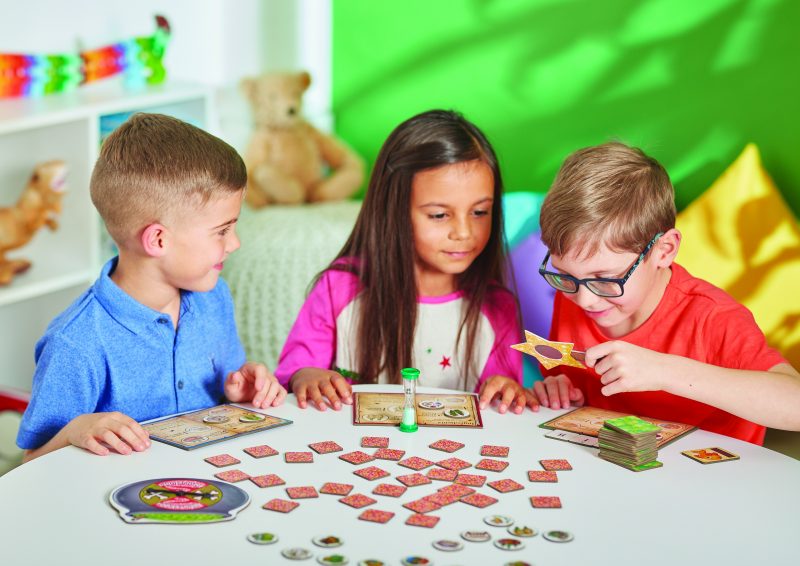 Magic Spelling
From Orchard Toys
Age 5+
Price £12.75
Magic Spelling is a winner of LondonToyfair's 'Hero' Toy Awards 2019 which celebrate innovative new toy launches. It helps to develop letter recognition and spelling skills and is perfect for five to seven year-olds to support literacy skills in line with the national curriculum.
Players race against the timer to discover hidden letters in the spellbinding literacy game. Two elements that really add to the fun are the rub-and-reveal and the magic viewer. Players use the magic viewer to discover hidden letters to spell words, then use the rub-and-reveal cards to see if they are correct. If they are, kids get to add an ingredient to their spell book, and the player with a complete spell books gets to cast a magic spell and win the game.