Kids summer fashion
Published
With holiday time just around the corner, it's time to get kids kitted out for all the fun ahead. Check out our favourite fashion statements for the summer, in items that are colourful, hardwearing, practical and comfy to wear.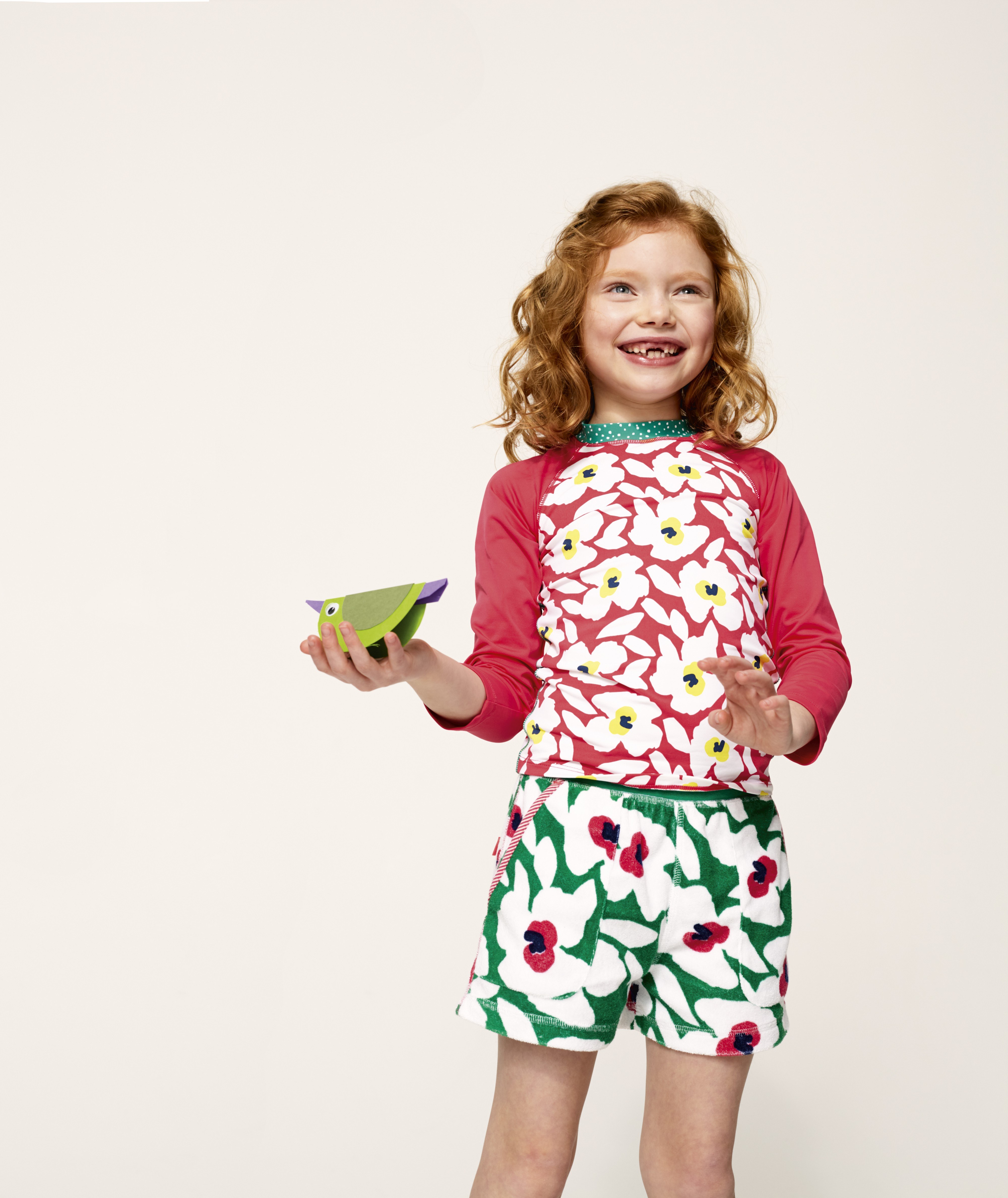 WHITE STUFF

Rio Sun Top with UPF 40+
Price £16
Sizes 3 - 10 years
Available in Carnival Pink
Bright sun top, designed to wear over a swimsuit, offering UPF 40+ protection and made in Tactel which is soft, durable and quick-drying.
Island Towelling Shorts
Price £16
Sizes 3 - 10 years
Available in Rio Green
Island towelling shorts have an elasticated waistband, cord tie waist and back contrast patch pocket.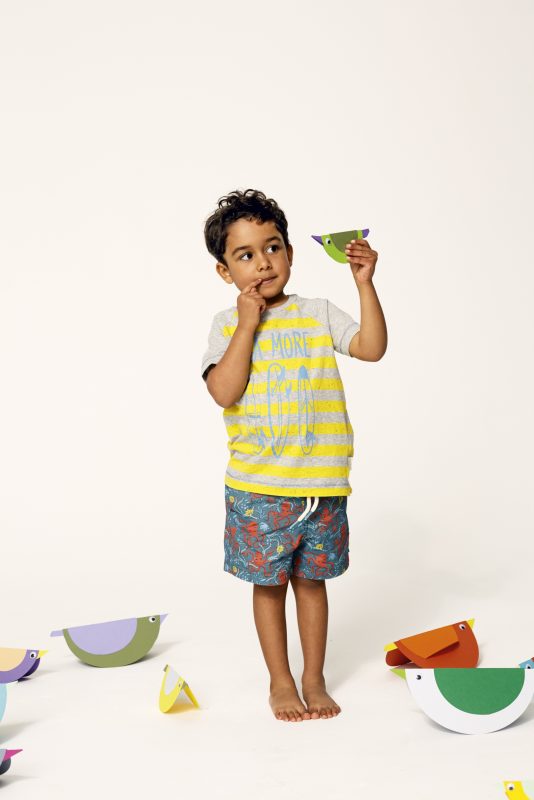 See More Tee
£14
Sizes 3 - 6 years
Available in Lemonade Yellow Print
Made from soft cotton, this machine-washable short-sleeved tee features a colourful stripe and a fun print design on the front.
Octo Print Swim Shorts
Price £16
Sizes 3 – 10 years
Available in Green Multi
A mini me of the men's version, these have a fun octopus print, elasticated waistband, two side pockets and a Stuff & Wonder branding tab. Machine washable.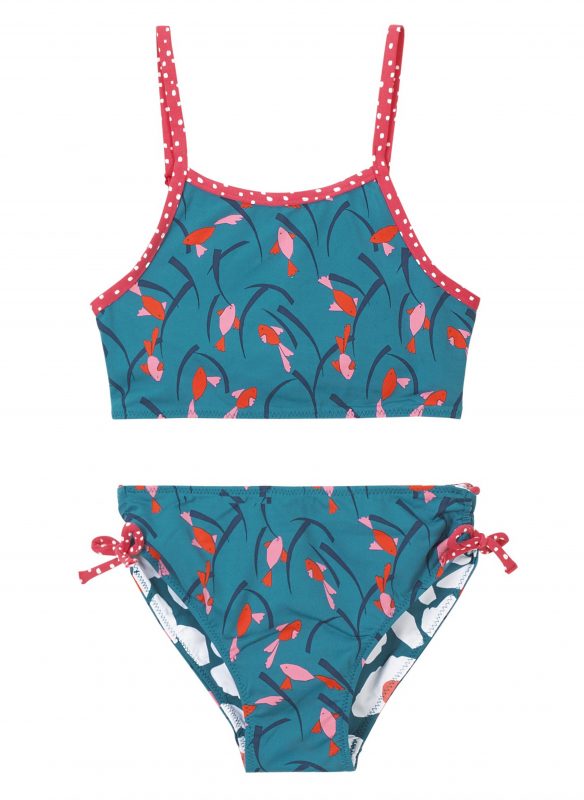 Sea Soiree Reversible Bikini
Price £18.50
Sizes 3 – 10 years
Available in Deep Sea Teal
Perfect for kids who like to ring the changes, the reversible bikini offers a choice of two bright prints and is made from quick-drying Tactel with easily adjustable drawstring ties at the bikini bottoms.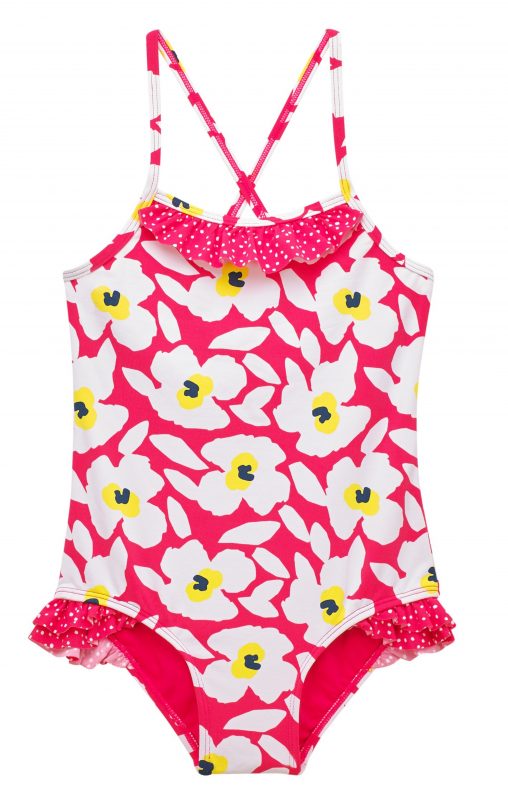 Island Swimsuit
Price £16
Sizes 3 - 10 years years
Available in Carnival Pink
Made from Tactel, which is known for its handy quick-drying benefits, this cute swimsuit features crossover straps at the back and a pretty floral design.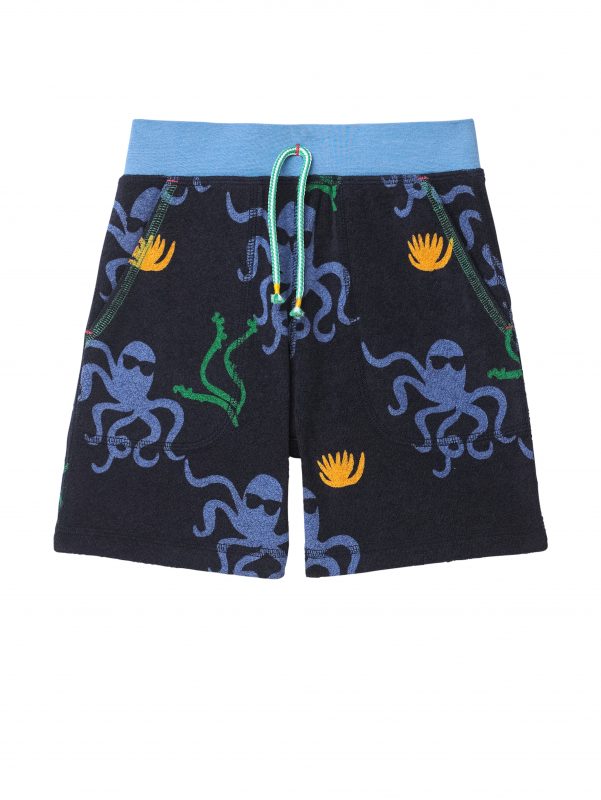 Swim Along Towelling Shorts
Price £16
Sizes 3 – 10 years
Available in Navy
With an 'under the sea' theme, these Swim Along towelling shorts feature an elasticated waistband and cord tie for a comfy fit.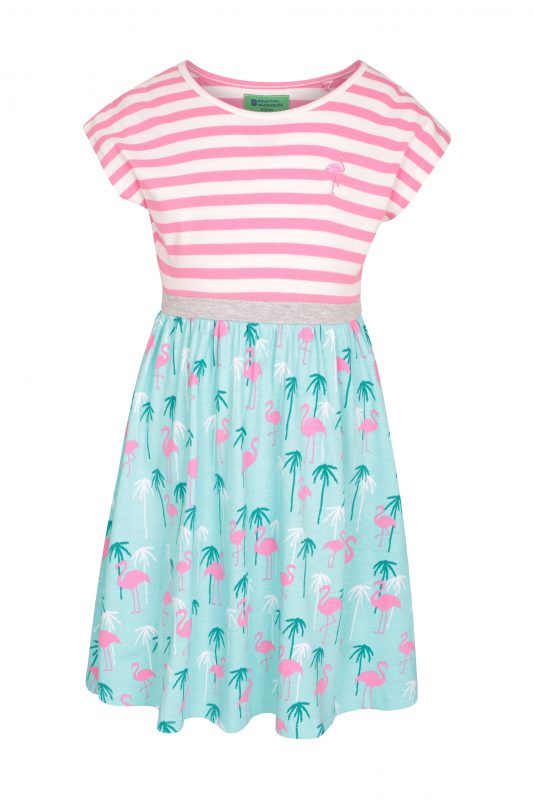 Poppy Girls Dress
Price £12.99
Sizes 2 - 13 years
Available in Navy, Pink and Teal
Cool to wear and lightweight to pack, this pretty 100 per cent cotton dress, with short sleeves and a flowy, printed skirt, is machine-washable and made in a high quality print designed to prevent fading after wearing and washing.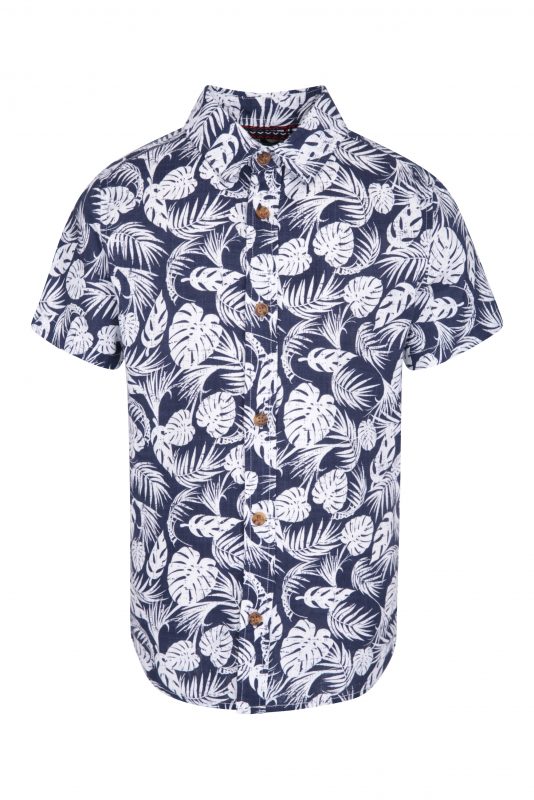 Tropical Kids Shirt in Navy

Price £7.99
Sizes 3 - 13 years
Available in Navy
With a summery pattern, this crisp, lightweight shirt is made of 100 per cent soft cotton fabric with UV-protection treatment, so your child stays comfortable and protected in the sun.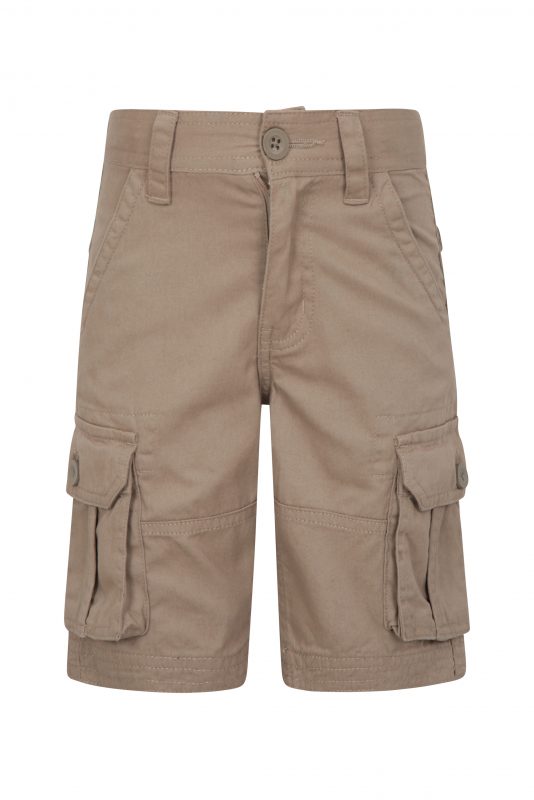 Kids Cargo Shorts

Size 2 - 13 years
Price £9.99
Available in Beige and Navy
Perfect for active, outdoor-loving kids, these 100 per cent twill machine-washable cotton shorts have an adjustable waist for a comfortable fit and plenty of pockets for easy storage.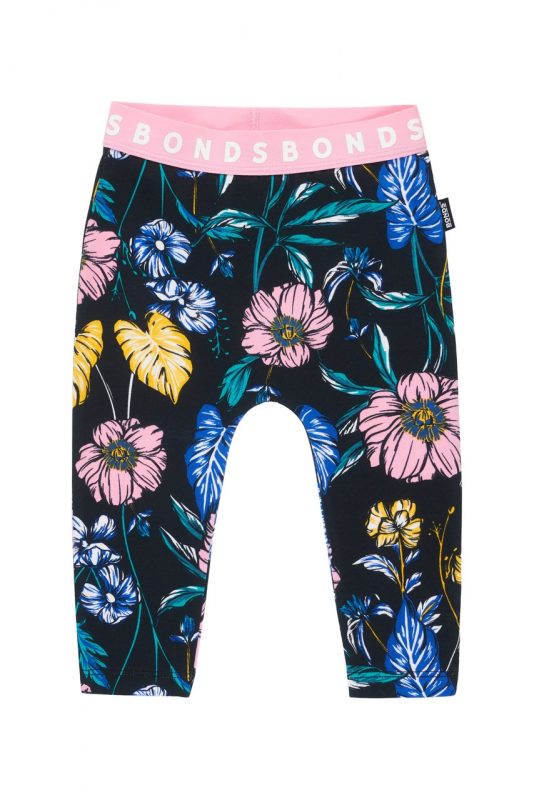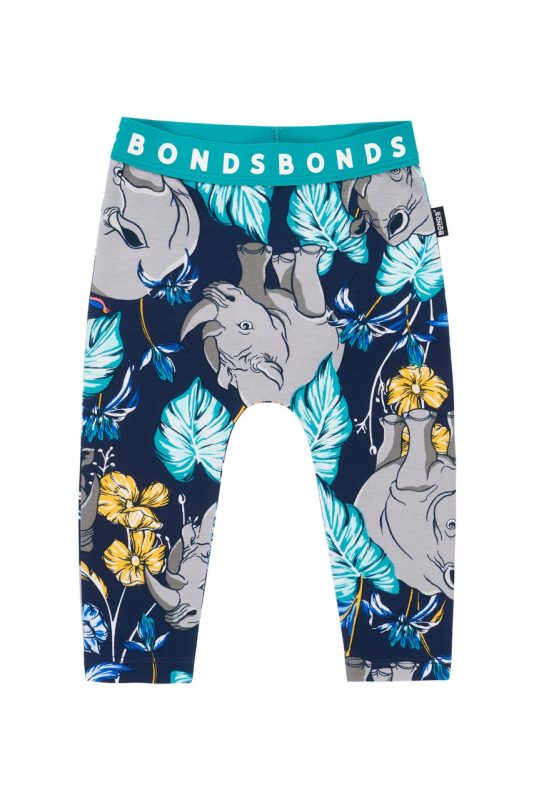 Stretchy Leggings
£12
Sizes 0-24 months
The big Australian baby brand has launched a collection of super-colourful leggings in a wide range of print options. Designed to move and stretch as your little one grows, they are made from super-soft cotton featuring an elasticised waistband to sit comfortably on little tummies. Pictured are Rhino Print Black Sea and Tomorrow Floral Print.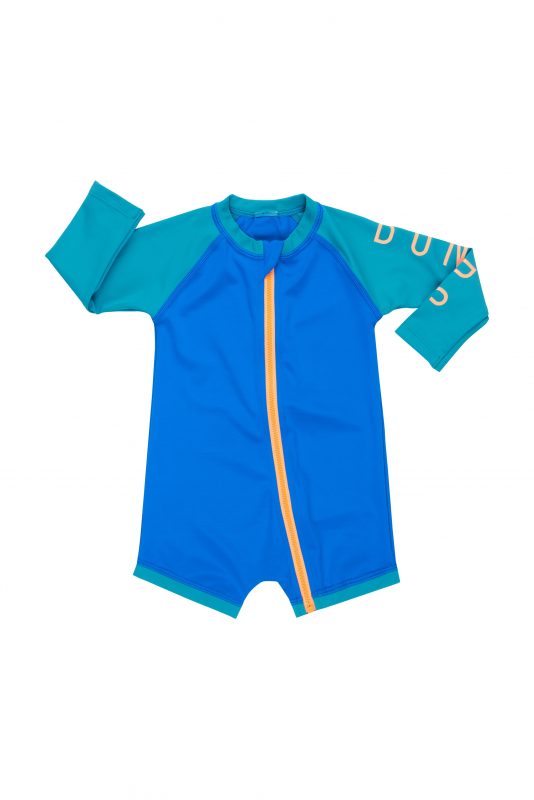 Bonds Baby Miami All in One Swimsuit
Price £29
Sizes 3 months to 3 years
Available in Teal
In a vibrant colour for extra visibility, the all-in-one has an open-ended front zip that contours baby's body for a snug fit. It features full neck coverage and long-length raglan sleeves, along with a sun-safe base Lycra and a super-soft swim safe elastic and trim to ensure maximum sun protection and comfort.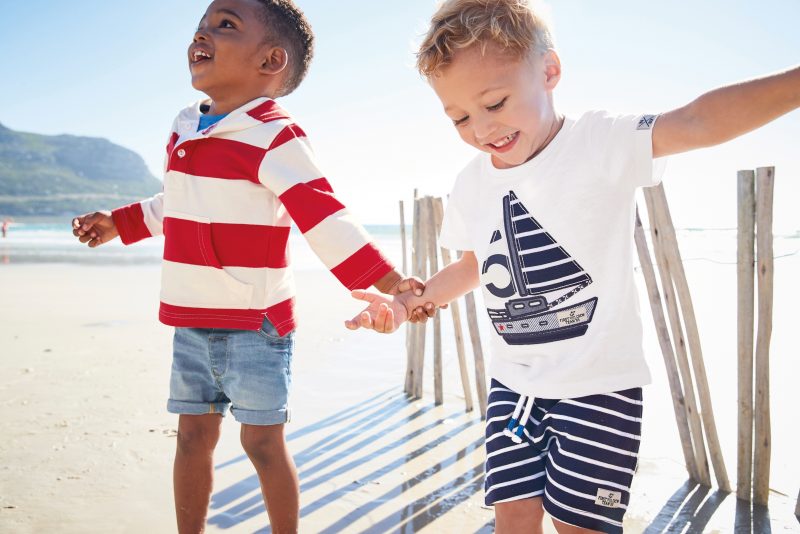 Lightweight Jersey Hoody
£10 - £12
Sizes 3 months-7 years
Available in Red/Ecru
Practical and eye-catching, this machine-washable top is mainly cotton, with 3 per cent Elastane for extra give and comfort.
Denim Shorts With Stretch
Price £7 - £9
Age 3 months – 7 years
Available in Light Blue, Mid Blue and Black
Comfy shorts with extra stretch for an easy fit.
Boat T-Shirt And Shorts Set
Price £12 - £15
Sizes 3 months-7years
White/Blue appliqué tee shirt and stripe shorts in machine-washable 100 per cent cotton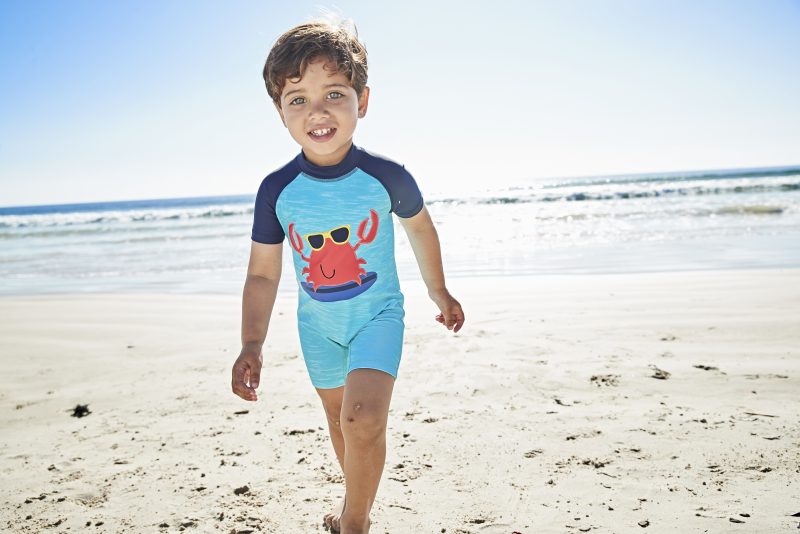 Sunsafe Swimsuit
Price £13 - £16
Sizes 3 months -7 years
Available in five different colours and styles: Fish, Rocket, Crab, Bright Dino and Boat
Lots of different styles and colours to choose from in this practical swimsuit which has a UPF rating of 50 per cent, which blocks more than 97.5 per cent of UV rays.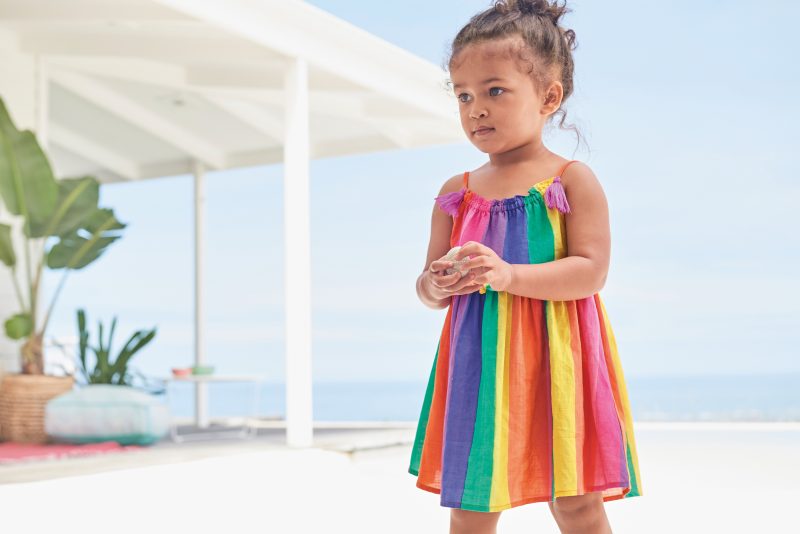 Sundress
£10 – £12
Sizes 3 months-7years
Available in Multi, Denim, Green, Orange, Pink and White
Just the job for throwing over a swimsuit after a session on the beach, or smart and pretty enough for a playdate.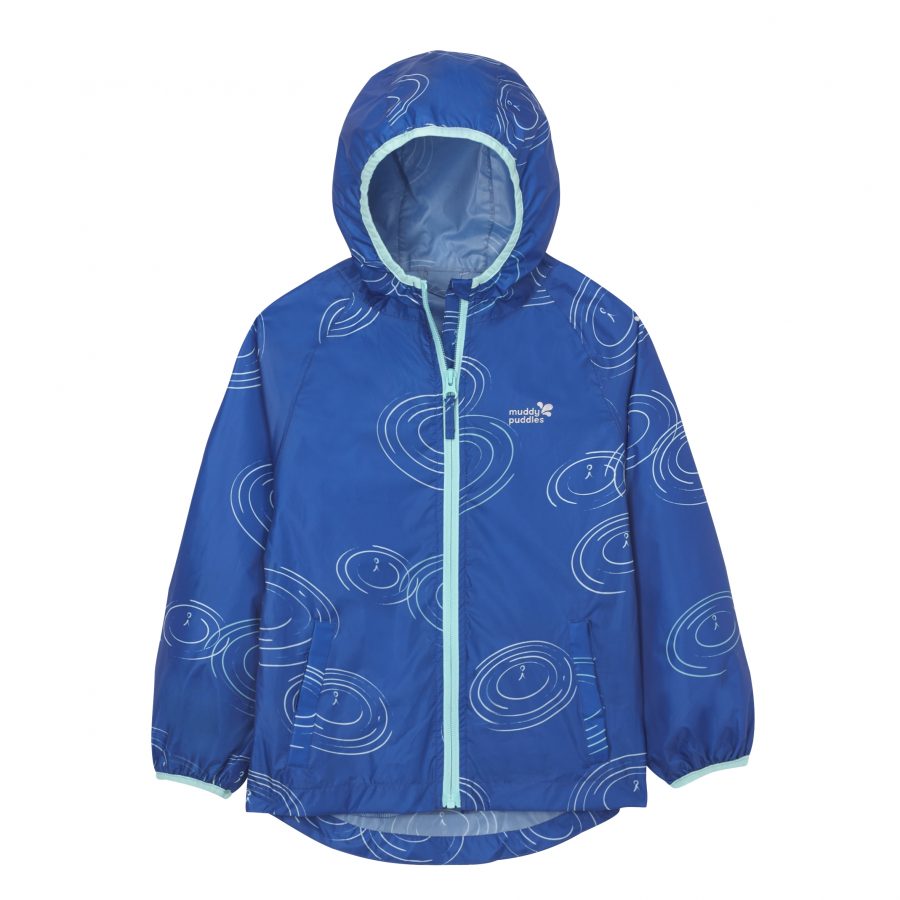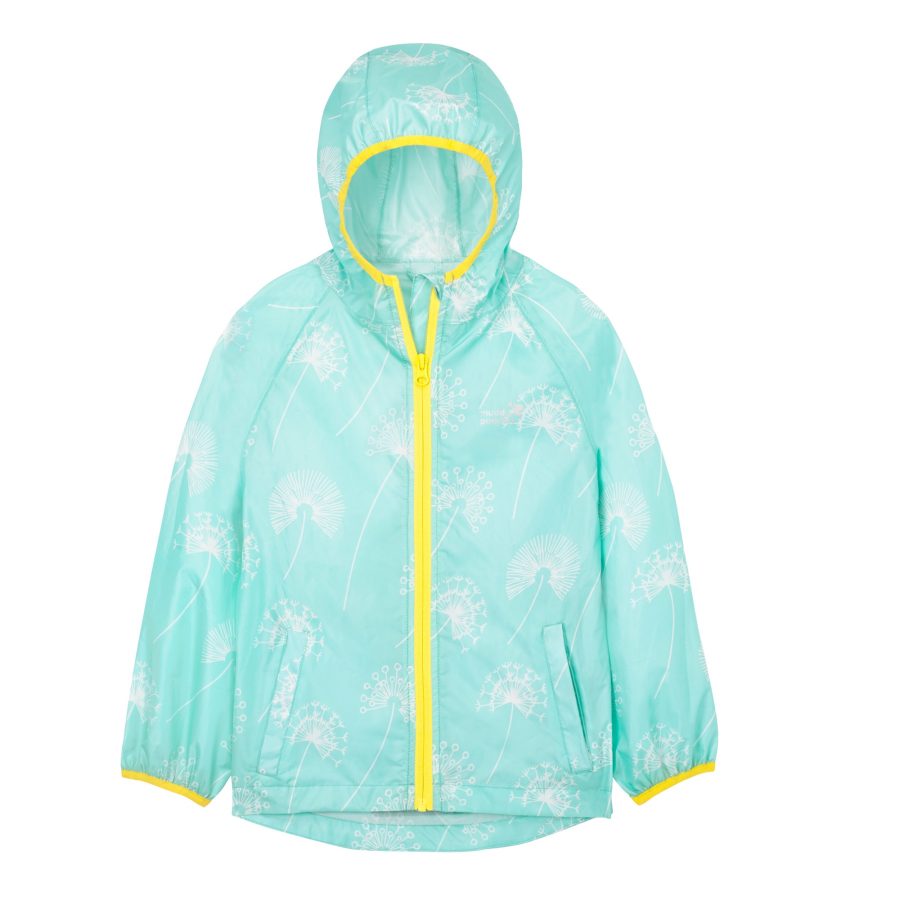 Puddlepac Jacket
£24.95
Sizes 12 months – 12 years
Available in Aqua Dandelion and Navy Puddle
Our British weather is notoriously unpredictable, but Muddy Puddles' collection of colourful and practical outerwear will keep your child covered on cool and rainy days. This lightweight, super-waterproof jacket is made from recycled plastic bottles. It packs into its own pocket and features taped seams, waterproof zip protection and a secure hood for extra protection. Fully breathable, it has a handy carabiner clip to hook it inside a rucksack or to a belt loop when the sun comes out.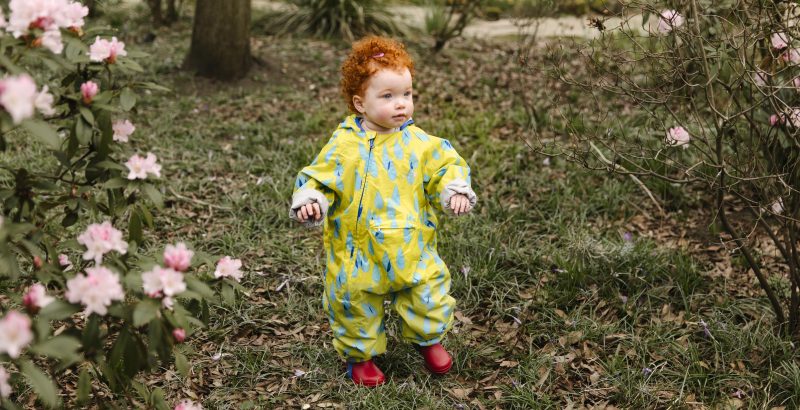 Puddlepac Lined All-In-One
£32.95
Sizes Birth – 4 years
Available in Yellow Blue Drop and Red Navy Stripe
This ultra-waterproof all-in-one is lined with a soft grey cotton jersey and packs down into its own pocket which can be clipped to a pushchair or belt. Made from recycled plastic, it's lightweight and breathable for extra comfort.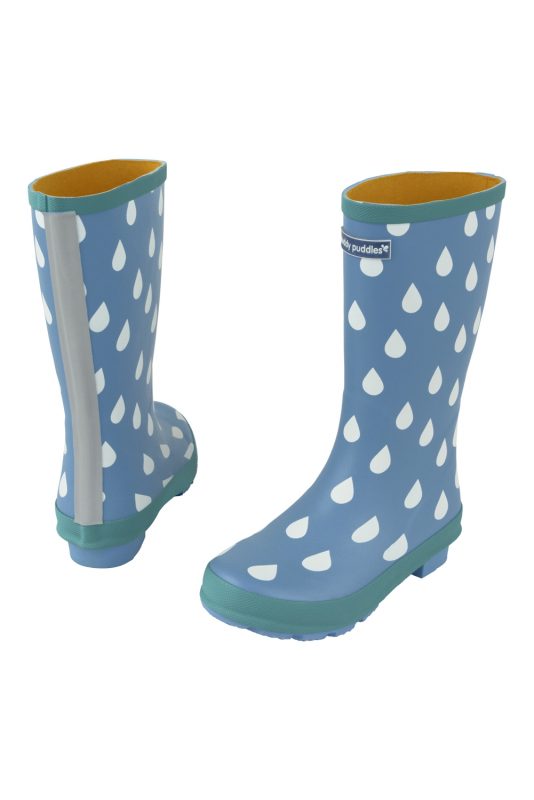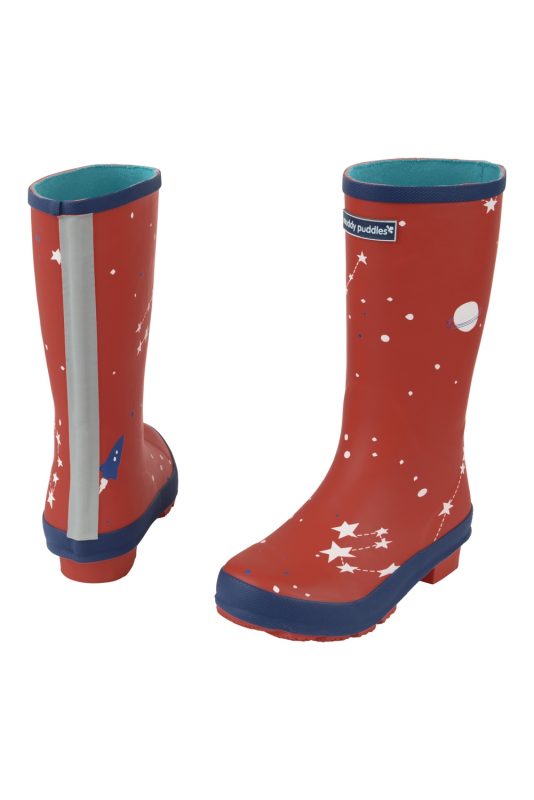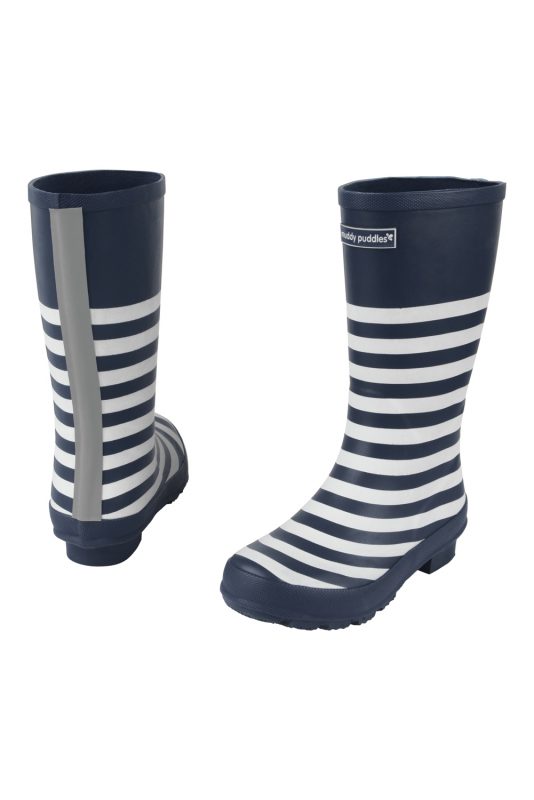 Puddlestomper Wellies
£24
Sizes 6 months – 4 years
Available in Blue Raindrop, Red Interstellar and White Navy Stripe
Just the job for splashing around in puddles and wading through mud, they have comfy, grippy soles to prevent slipping, and a reflective strip at the back for extra visibility.