Here comes summer!
Published
Planning a Great British holiday, or even a stay-at-home break with the family this summer? Make it fun and stress-free with our top staycation picks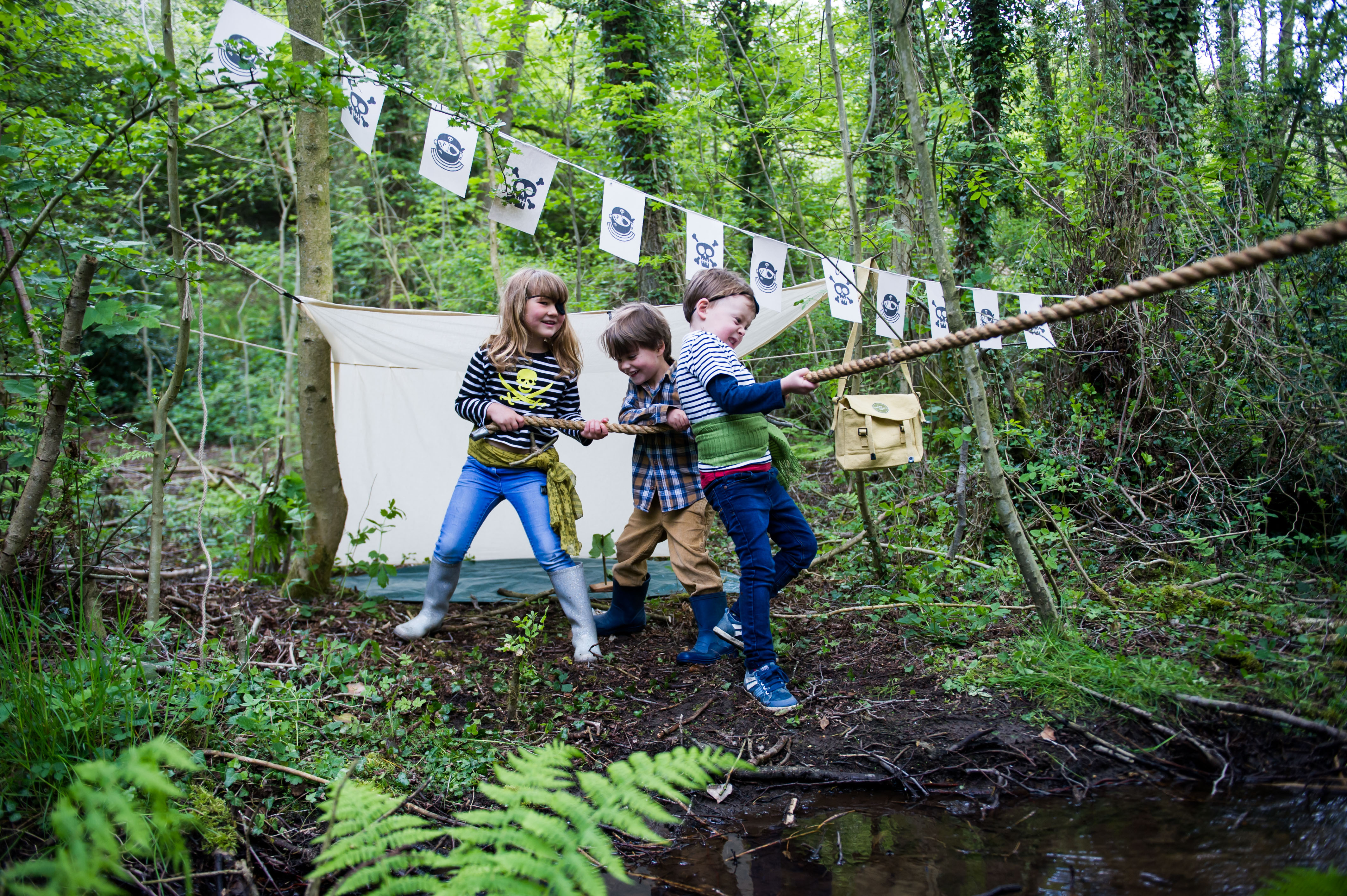 THE PIRATE DEN KIT
From The Den Kit Company
Price £45
Age 3+
This delightful, themed den kit invites children to step into the fantasy world of pirate adventure. Packed with real tools, it allows them to create their very own hideaway at home or even at the beach of park. It includes: a machine-washable haversack; cotton calico tarpaulin (size 2.4 x 1.8m) with loops for pegging down; waterproof, rot-resistant groundsheet - waterproof and rot resistant (size 1.8 x 1.2 m); wooden mallet; jute rope and tent pegs; pirate eye-patch; bunting to decorate (length 260cm) and helpful tips and den-building ideas.
*Warning! Adult supervision necessary due to small parts and sharp tools.
Visit www.johnlewis.com and thedenkitco.com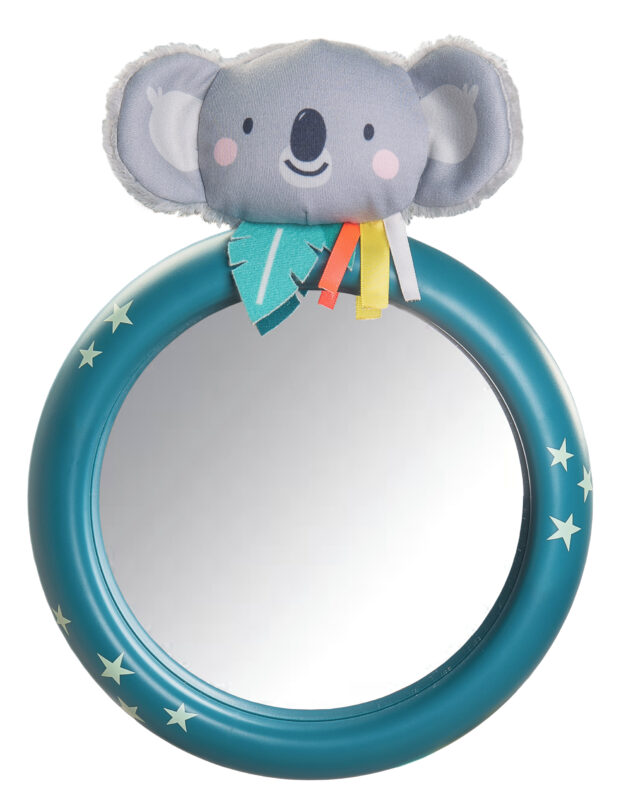 KOALA CAR MIRROR
From Halilit
Price £19.99
Age Birth +
If you have a long journey to your staycation and worry about what your baby might be up to on the back seat, this colourful, curved rear-view mirror gives you peace of mind! It gives you a clear view of babies inside the car, and is easily attached to the headrest, with plastic ring and Velcro locking strap for extra safety.
Visit shop.halilit.co.uk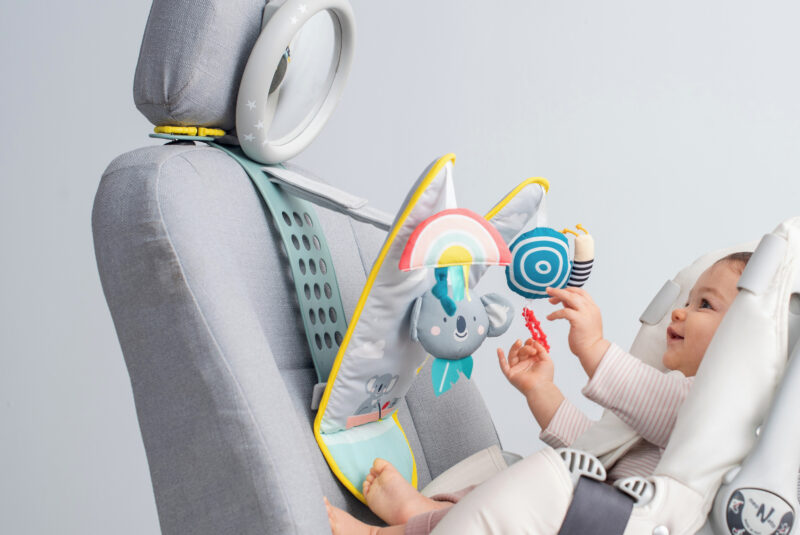 KOALA IN CAR PLAY CENTRE
From Halilit
Price £39.99
Age Birth +
Keep babies occupied and happy on a long drive with this colourful and stimulating play centre which attaches securely to your headrest. It includes a mirror to keep an eye on your baby and features three cute toys – a chime bell snail with added teether, a crinkly rainbow and a koala.
Visit shop.halilit.co.uk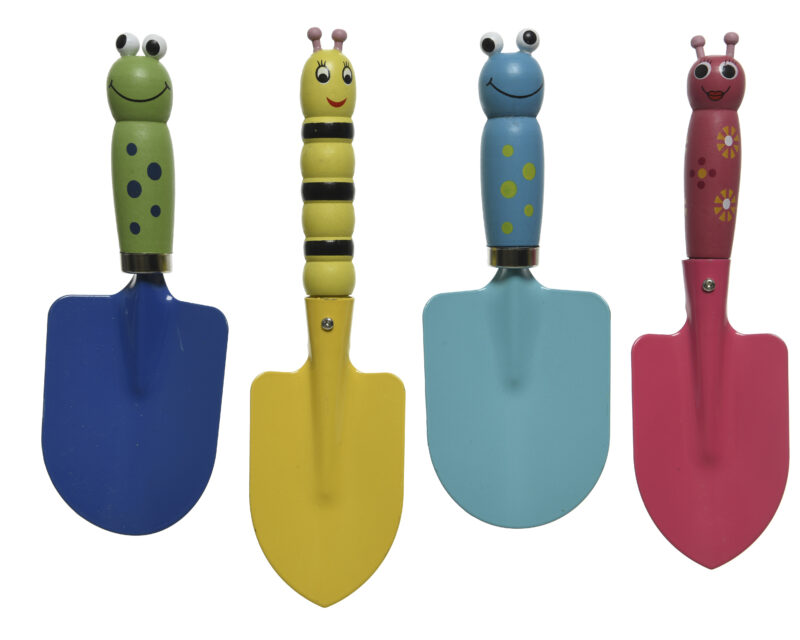 KIDS' GARDENING TOOLS
From Dobbies
Prices Various
Age 3+
Having a stay-at-home-cation this year? Get the kids outdoors with Dobbies fabulous range of kids' gardening tools. Dobbies gardening centres are on a mission to inspire everyone of all ages to have a grow – no matter the size of your garden. Scaled down and sturdily-made, these colourful tools are still just like the real thing!
Kids character metal gardening trowel: £2.99
Toucan children's watering can: £10.99
Children's gardening gloves, dinosaur print: £3.99
Kids wheelbarrow: £29.99
Visit a Dobbies Garden Centre or online at www.dobbies.com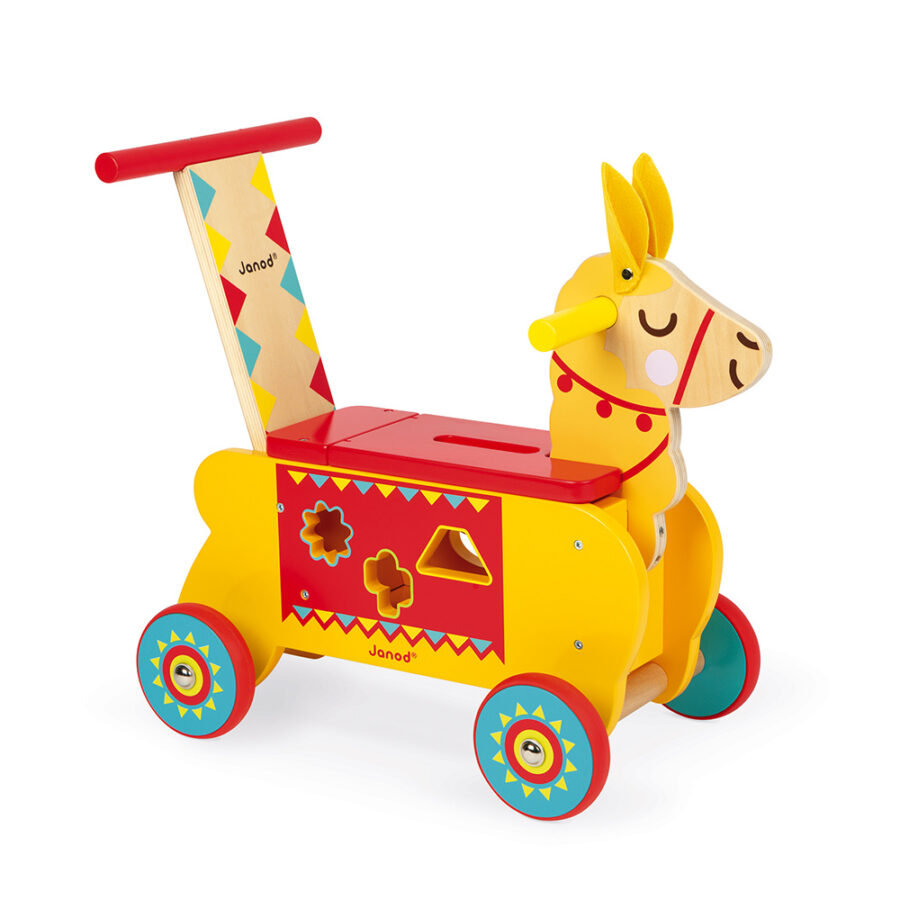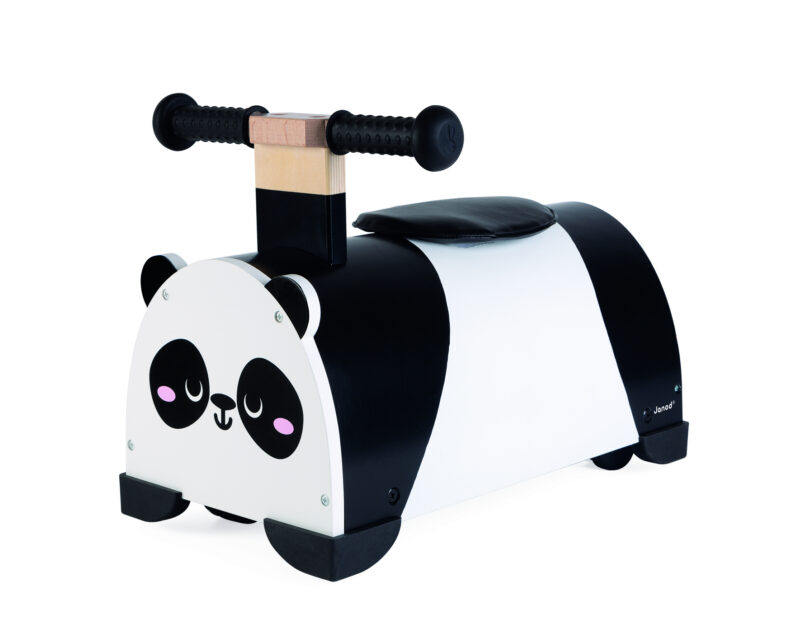 PANDA RIDE-ON and LLAMA RIDE-ON
From Janod
Price £69.88 each
Age 12 months +
These two beautifully crafted wooden ride-ons from French toy brand Janod are perfect companions for little ones taking a ride outdoors. With its eye-catching black and white design, the Panda ride-on has a hidden compartment to bring soft toys along for the adventure. Clever wheels allowing for 360 travel mean that no corner is too tight, and they are silicone-coated to protect furniture and walls from the occasional collision. Llama Ride-On has ergonomic handles for small hands to easy grip, and the body of the Llama is actually a shape sorter, ideal for developing motor skills and extra play & learn opportunities.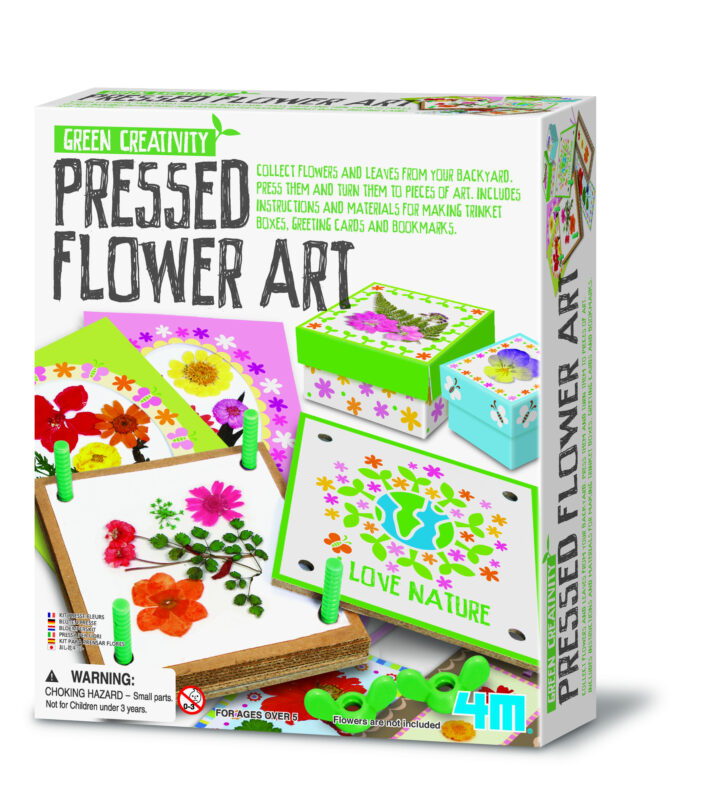 PRESSED FLOWER ART
From Toys and Bears
Price £13.99
Age 5+
Recycle fallen flowers and leaves, and preserve the beauty of nature with this pressed flower craft set. Includes items for making ornamental boxes, greeting cards and bookmarks.
Visit toysandbears.com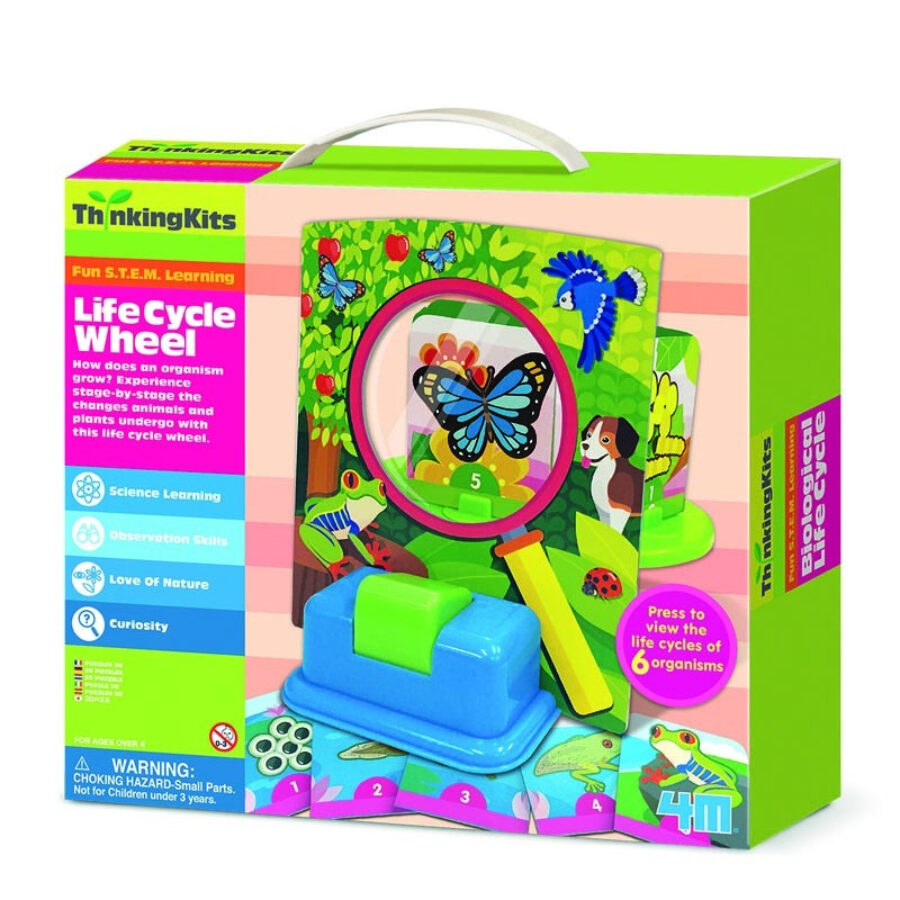 LIFE CYCLE WHEEL
From Toys and Bears
Price £16.99
Age 4+
How does an organism grow? Experience the changes animals and plants undergo stage-by-stage with this creative and hands-on set.
Visit Toys and Bears.com