Go discover
Published
April is the perfect month for families to share discoveries about the world outside their doorstep – be it the beautiful British countryside of the bigger global world beyond. Our selection of books will start you off on your adventure . . .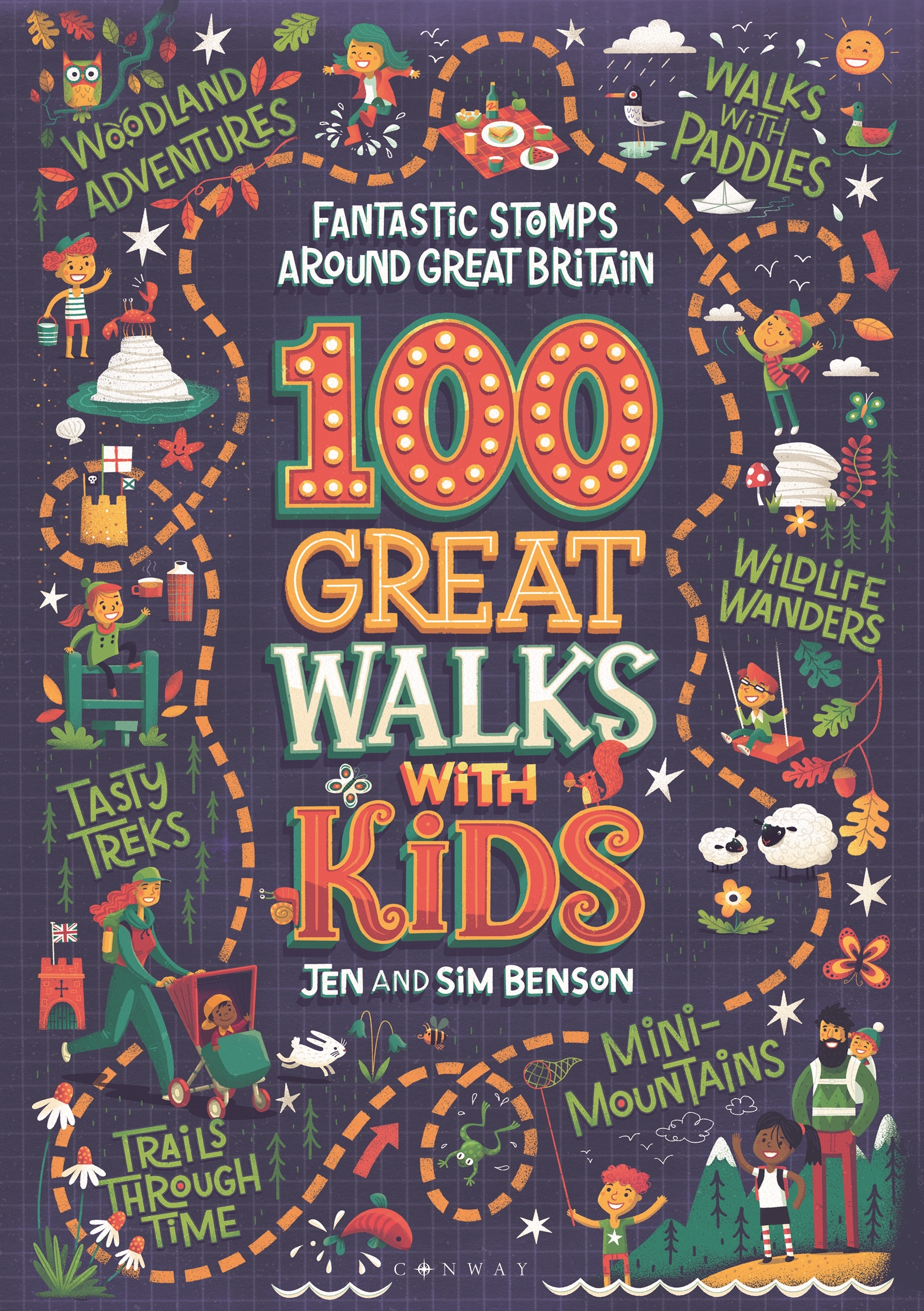 100 GREAT WALKS WITH KIDS
By Jen and Sim Benson
Bloomsbury
Paperback, £16.99 (save 10 per cent online)
Birth +
Explore nature's playground in this beautifully-photographed book which features 100 fab walks for families across England, Scotland and Wales, including mini mountains, wildlife safaris and picturesque lakes.
With useful advice on making walks with kids successful and fun, the book offers practical tips on clothing, equipment, food and drink, the countryside code – and troubleshooting common problems. Walks are divided by geographical area, and highlight carrier-and-buggy-friendly routes for ages birth upwards.
Each walk is themed, and includes difficulty gradings and points of interest, as well as play-and-learn input. Routes range from 1 to 5.5 miles (1.6 to 8.9km), and simple maps give step-by-step directions and symbols for buggy suitability, dog-friendliness, toilets, hazards, and refreshments.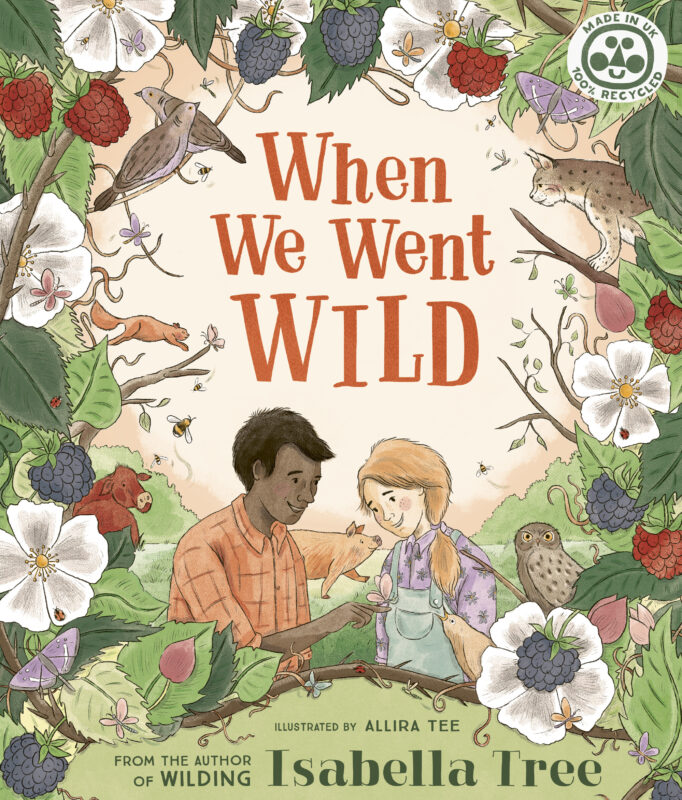 WHEN WE WENT WILD
By Isabella Tree
The Ivy Press
Paperback, £7.99
Age 4–7
Nancy and Jake are farmers. They raise cows and pigs, and grow crops: but no matter how hard they work, things don't seem to go right! Even the trees look sad! One day, they find a pamphlet for an African safari, and Nancy has an idea... what if they went wild?
The book is inspired in part by author and conservationist Isabella Tree's decision to cease farming and let nature take over at Knepp, the ground-breaking rewilding project in Sussex she runs with her husband. Since then, the project has seen an extraordinary increases in rare wildlife, eco-diversity and eco-tourism. The book includes a section of how young readers can rewild and what they can do to reconnect with nature in their homes, gardens or window boxes. And, in keeping with the theme, the book is sustainably printed and UK made!
Visit www.amazon.co.uk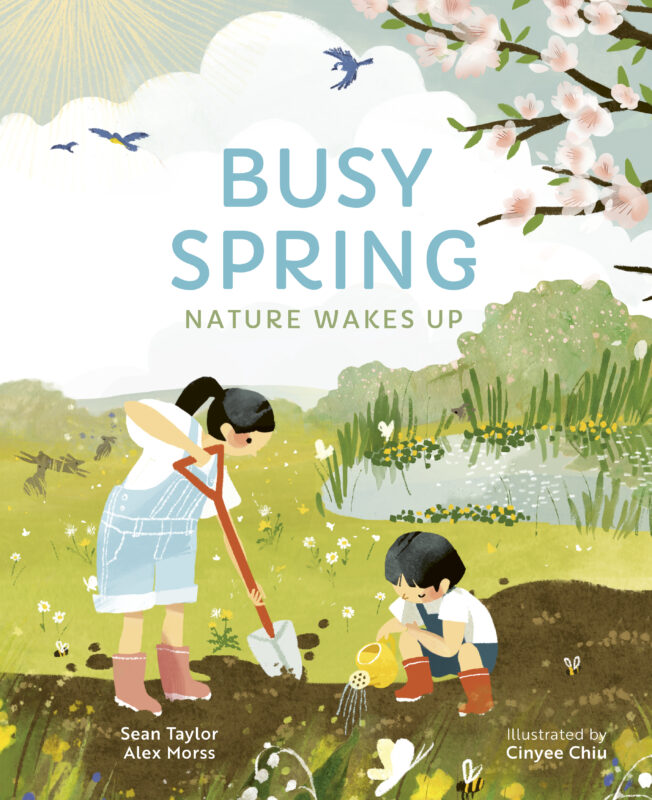 BUSY SPRING
By Sean Taylor and Alex Morss, illustrations by Cinyee Chiu
Frances Lincoln Children's Books
Hardback, £12.99
Age 0 - 5 years
After a long, sleepy winter, the trees, flowers and animals are getting ready for a busy spring! Birds are singing, bees are buzzing, plants are growing – why is spring so busy? Follow a family as they explore all the different ways that nature is waking up in their garden.
With extra non-fiction information about plants and flowers at the back of the book, and tips on how you can help the wildlife in your garden, this gorgeous picture book is the perfect introduction to the science behind spring.
Visit www.amazon.co.uk or quartoknows.com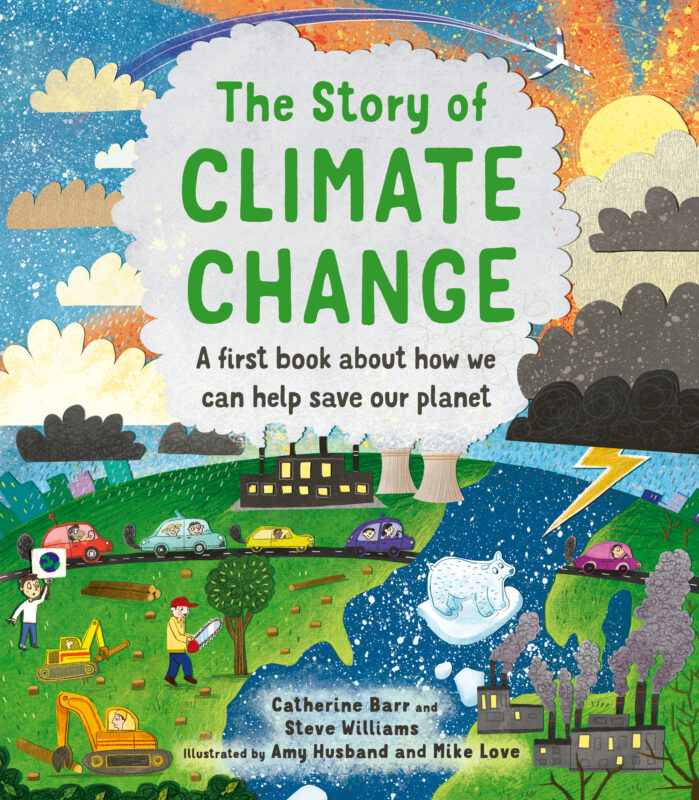 THE STORY OF CLIMATE CHANGE
By Catherine Barr and Steve Williams, artwork by Amy Husband and Mike Love
Frances Lincoln Children's Books
Hardback, £12.99
Age 5 - 8
This is a stimulating story about climate change, its causes and effects and how readers can take action, written especially for younger children. It's packed full of information to give readers all of the facts they need to make a change, and bright, vibrant artwork brings the topic to life.
Children will discover all about the causes of global warming and the effect that it has on our world. The fact-filled text take us through history, from the creation of Earth's atmosphere, to the beginnings of man-made climate change, right up to modern-day alternatives for green energy. Combining science and history, this is the perfect title for climate-conscious kids everywhere.
Visit www.amazon.com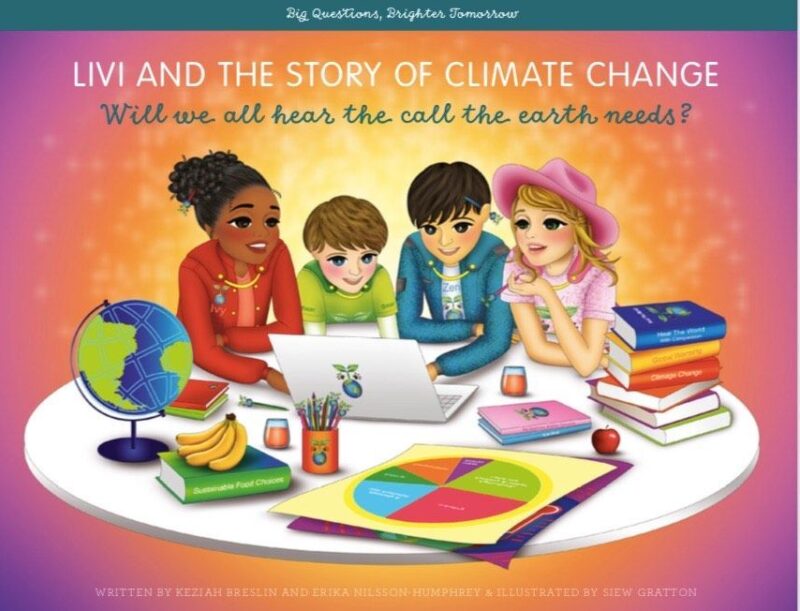 LIVI AND THE STORY OF CLIMATE CHANGE
By Keziah Breslin and Erika Nilsson Humphrey
Price £9.93
Age 3+
Written by two mums, the book aims to help children aged 3+ understand the need to save the planet and to make environmentally-friendly choices.
Livi loves animals and nature and want everyone to live in peace with each other. Her adventures with the animals prompt children to ask important questions about the future of the planet and about climate change – and how these issues will impact on their future. Discover more at https://bigquestionsbrightertomorrow.com/
Visit www.amazon.co.uk