Easter parade!
Published
Treat the kids to one of our cute Easter-themed gifts to mark this special time of year. They won't break the bank – and there's not a lick of chocolate in sight!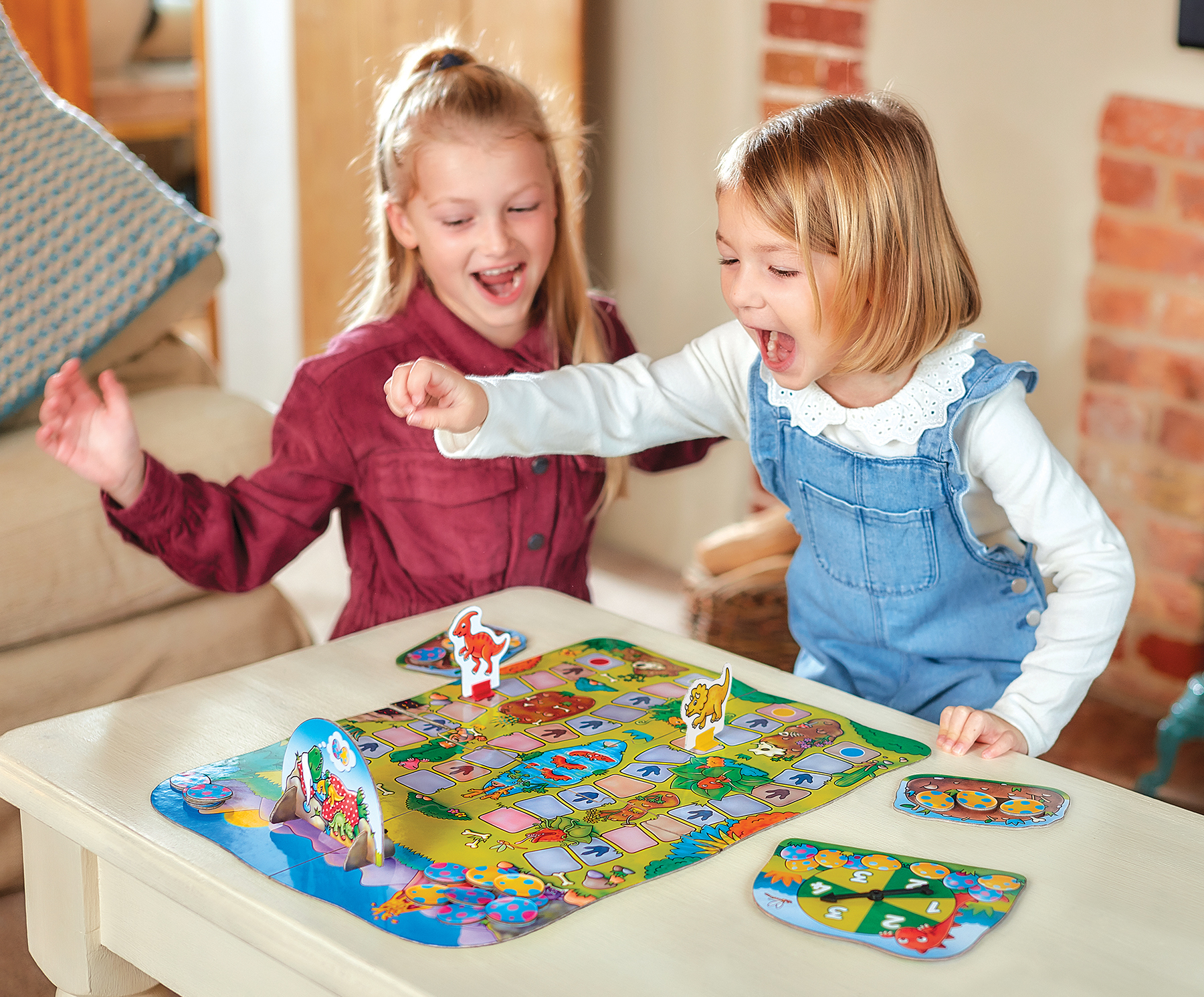 DINO-SNORE-US
Price £10.75
Age 4+
This game for up to four players promises to be a roaring success with all the family, helping children to develop number and counting skills as well as encouraging turn-taking. It's Easter time and one hungry dinosaur is hungry for eggs! The aim is to retrieve all the eggs that the T-rex has stolen without waking him up. Players who manage it use the spinner to see how many eggs they can collect. The winner is the player with the most uncracked eggs in their basket at the end of the game.
Visit www.orchardtoys.com and all good toy retailers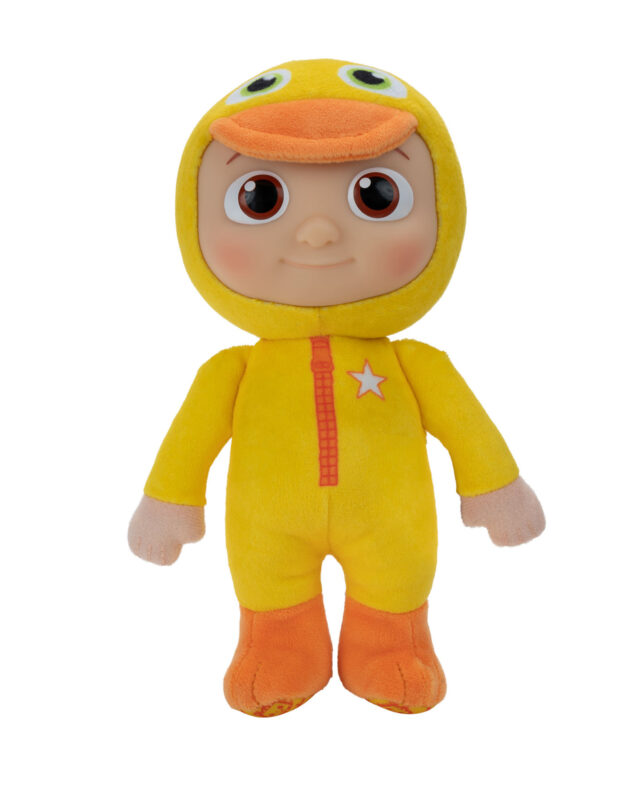 COCOMELON LITTLE PLUSH JJ DUCKIE
Price £12.99
Age 18 months +
Inspired by JJ, a character from the popular YouTube series CoComelon, this adorable 8 inch plush is sure to become a firm favourite, as little ones play and sing along to their favourite nursery rhymes with JJ in his cute duckie costume.
Visit www.smythstoy.com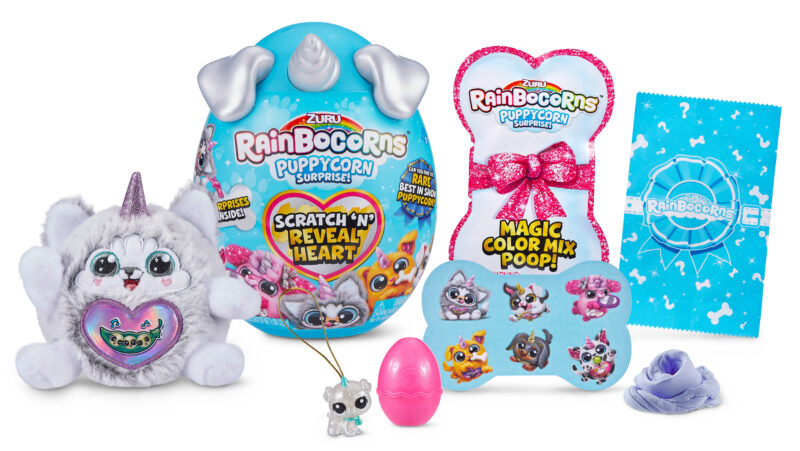 ZURU RAINBOCORNS PUPPY SURPRISE
Price £9.99
Age 3+
Discover the cutest puppies ever inside these colourful eggs, which combine quirky surprises with cuddly plush. Surprises include Boo-Boocorn puppy key-chains, scratch sniff stickers, and new Puppycorn magic poop that changes colour and stretches to three times its size!
There are seven Puppycorns to collect, including Posh the Poodlecorn, Missy the Huskycorn and Dotty the Rare Best-in Show Bulldogcorn. Each has a scratch 'n' reveal heart which shows what your Rainbocorn loves – could it be magic, coconuts, or even tacos?
Available from Smyths, The Entertainer, Tesco, and Asda nationwide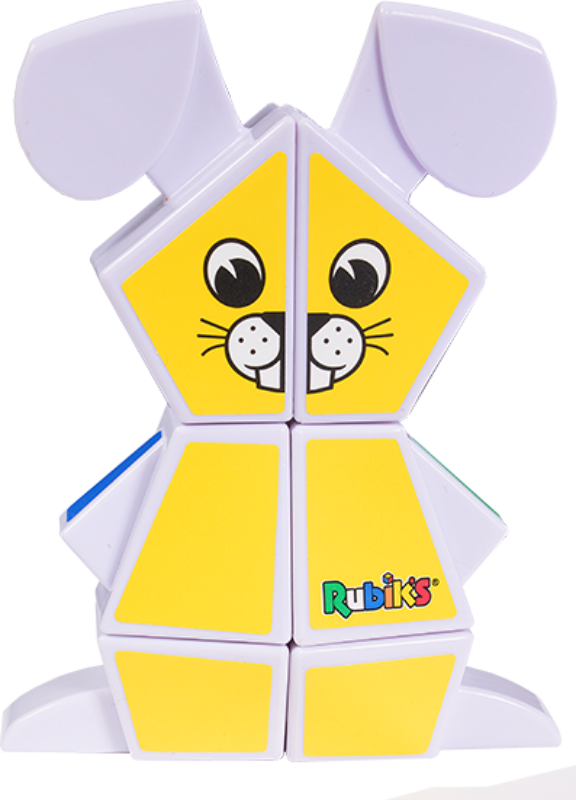 RUBIK'S JUNIOR BUNNY
Price £9.99
Age 4+
This little bunny has really got his knickers in a twist! The cute twistable character is the perfect size for small hands, and easy to grip and turn – twist the blocks to create a crazy, mixed-up creature, then twist him back to being a beautiful bunny again! Little problem solvers will love working out this unusual puzzle which offers just the right number of options to make it challenging, yet doable! You can choose from a range of cute animals in the Ideal from John Adams range, including Bear, Puppy and Kitten, as well as the Bunny.
Visit www.amazon.co.uk, Argos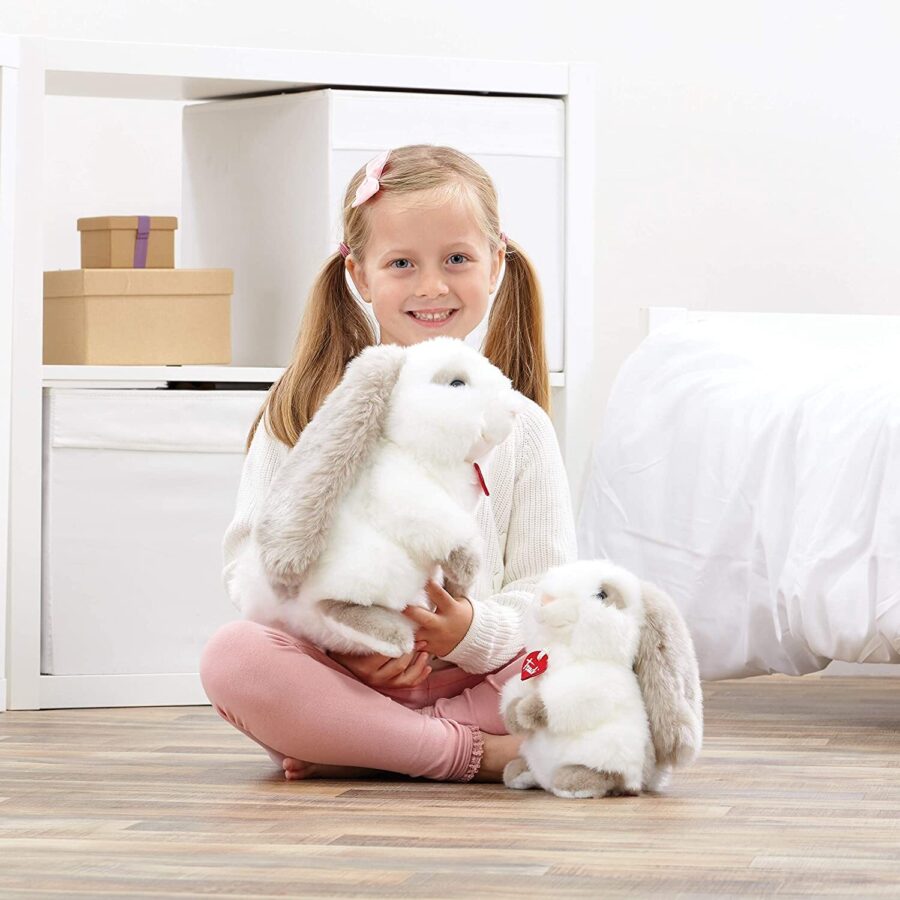 TRUDI CLEMENTE THE RABBIT
Price small, £22.66; medium, £39.99
Age newborn +
A delightful Easter gift for all ages, this cute white-grey rabbit is safe for babies from newborn. Made in high quality, super-soft plush, it has realistic details including two lovely, long fluffy ears. Machine-washable, it's available in small or medium size and is one of a range of collectable plush playmates in the Trudi Classics range.
Visit www.amazon.co.uk