Discover the 'Toy Fair Heroes!'
Published
We went along to Kensington Olympia to check out the Toy Fair Heroes for 2020. The fair's 25 hero toys are judged by the British Toy and Hobby Association and an independent panel of retailers to be some of the star launches this year. We picked seven with special wow factor.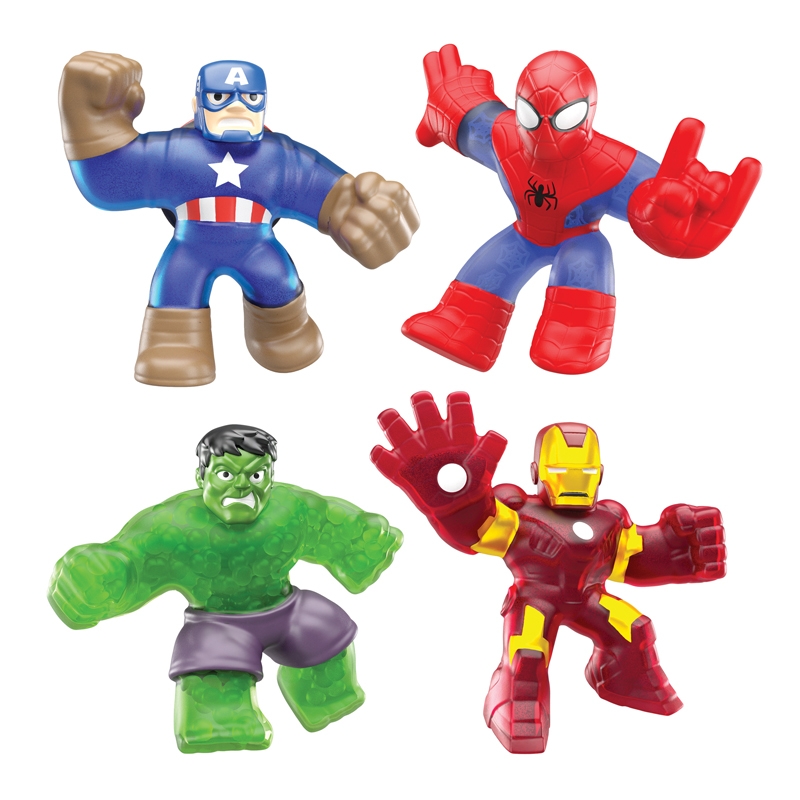 HEROES OF GOO JIT ZU MARVEL SUPERHEROES
Character Options
£12.99
Age 4+
These four stretchy, squidgy superheroes gain their inspiration from Marvel characters. Each of the four characters has its own goo filling with a different texture and feel. Choose from super stretchy, mushy, crunchy, sandy, gooey and squishy. You can also buy a giant one (£29.99) and a Goody and Baddy two-pack (£24.99).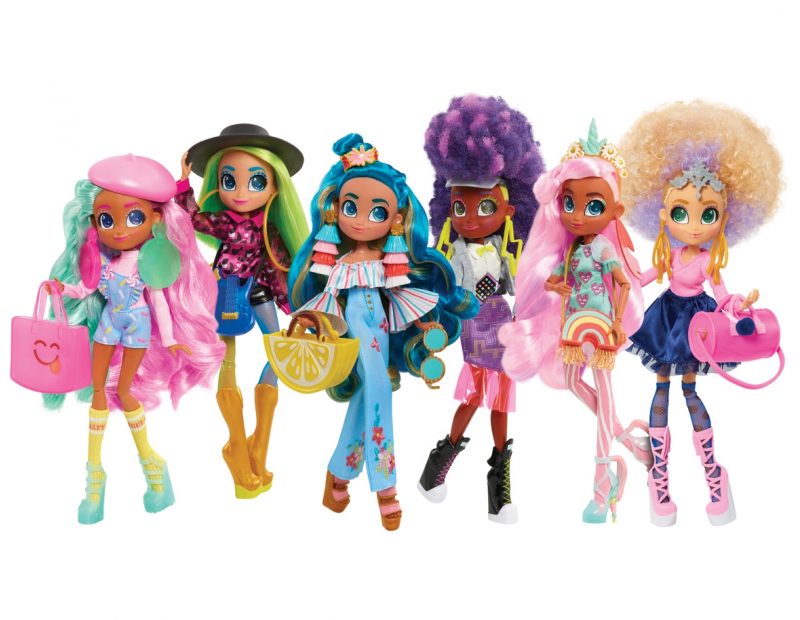 HAIRMAZING
Flair Leisure Products
£24.99
Age 3+
Eye-candy 26cm high poseable dolls with seriously big hair and lots of accessories to add to the fun. Their hair can be brushed and styled – they come complete with their own comb. Each doll comes with six surprises that are stored in four different compartments – and the box itself doubles as a catwalk so your doll can strut her stuff! There's also a range of Hairadorables for boys (£14.99 each).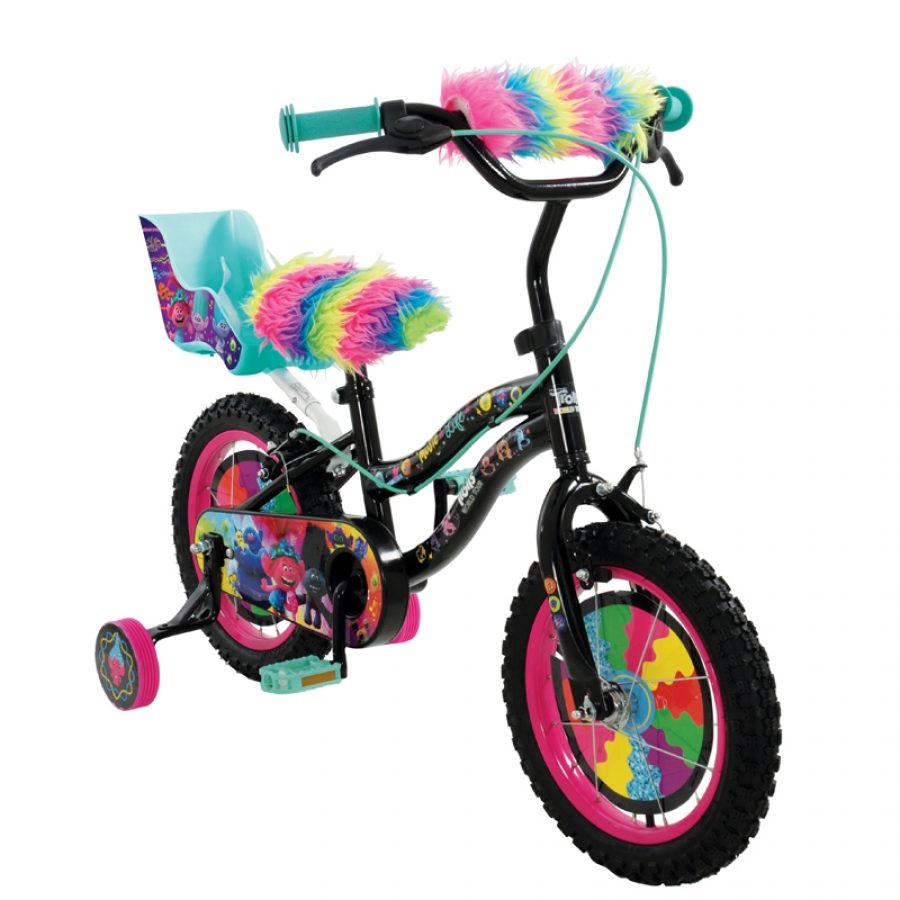 TROLLS 2 FUNKY HAIR 14in BIKE
MV Sports and Leisure
£149.99
Age 5+
Funky bike featuring troll-style rainbow 'hair' features, including a removable saddle cover, a handlebar crash pad and a doll carrier. A scooter and skates are available in the same range.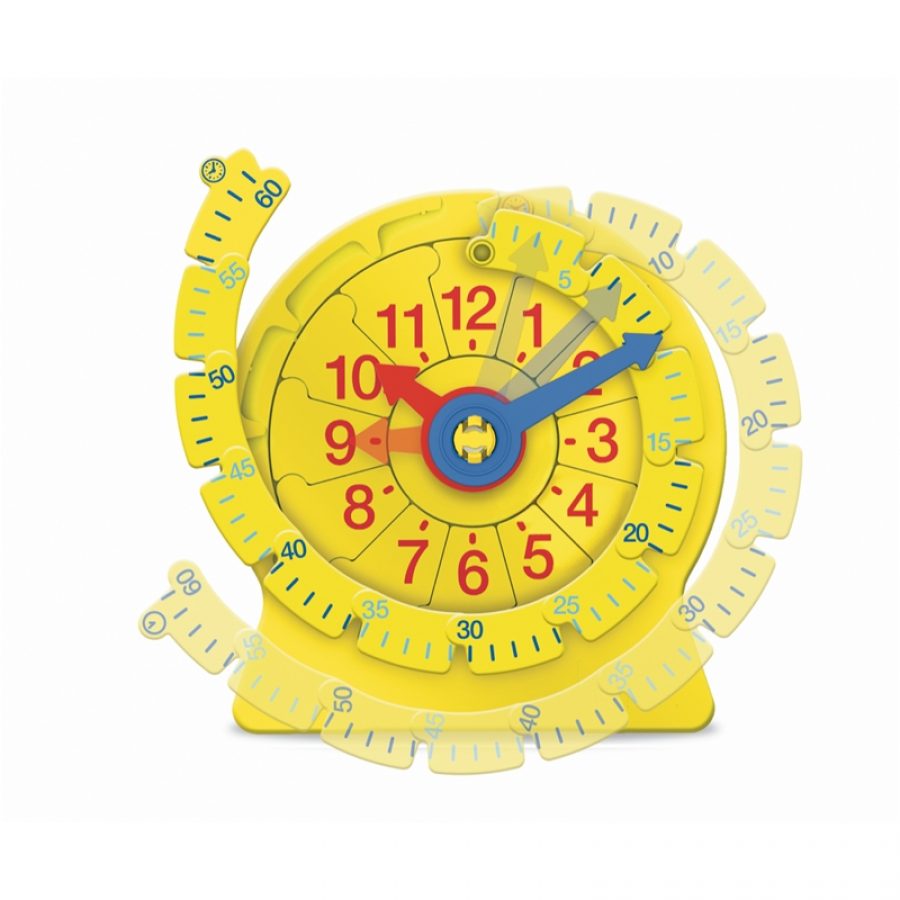 24 HOUR NUMBER LINE CLOCK
Learning Resources
Large: £45
Mini: £12.50
Age 5+
A number line is a great way for children to develop number sense by being able to see a visual representation of concepts such as order and magnitude. Once kids grasp the idea that a clock face is simply a circular number line, learning to tell the time becomes much easier. This magnetic, colour-coded learning clock, with removable hands, converts from a horizontal timeline to a circular clock. It's available in a Mini and a Large size.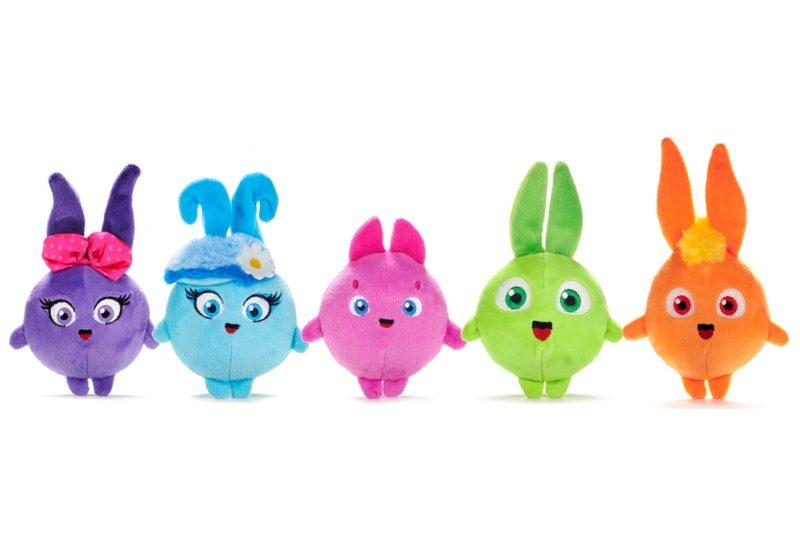 SUNNY BUNNIES

Posh Paws
Medium: £9.99
Large: £16.99
12 months +
Light up your child's life with Sunny Bunnies, a collection of funky plush girl and boy characters, including Big Boo, Hopper, Iris, Shiny and Turbo. They come in vibrant fluorescent colours and produce different sounds, noises and special effects, from giggling to jumping and vibrating. Sunny Bunnies is an animated pre-school comedy for three plusses, featuring five fluffy balls of light that can appear anywhere there's a light source, bringing fun and mischief everywhere they go.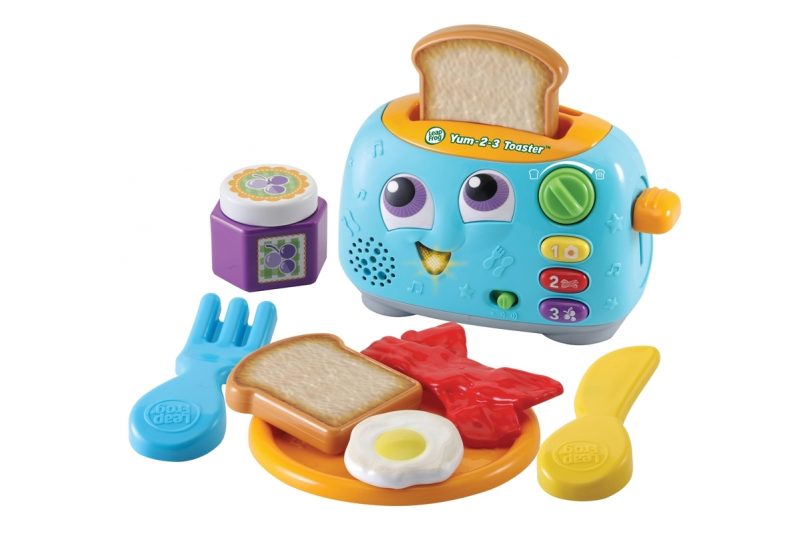 YUM 2-3 TOASTER
LeapFrog Toys
£17.99
Age 2+
Rustle up a delicious breakfast for a friend using the nine different 'foods' and utensils. Make egg and bacon sandwiches and pop up some toast, using the dial to choose whether you would like it light or dark. Press the three breakfast food buttons to learn numbers 1-3, colours and foods. The toaster mouth lights up for phrases and five singalong songs.
DUGGEE'S ADVENTURE BUS (NO PIC AVAILABLE YET)
Golden Bear
£29.99
Age 10 months +
Available July
Hey Duggee launched its third series on CBeebies last year, winning the Preschool Award at the international Emmy Kids Awards for the second time to add to its six BAFTAs. The 25cm long Duggee bus will take the squirrels on lots of exciting adventures, just like in the TV show. Duggee's ears flap up and down as he's pulled along and his hat reveals a big surprise: press it down and a trap door slide will load squirrels on to the bus for their next trip. Along with two squirrel figurines, accessories include a picnic set with basket, food, blanket and a radio. Plus there's a seesaw and swing to clip to the sides of the RV.
TOPS AT TOYFAIR
We also liked:
Fill Your Pants, Tomy, £16.99, 4+
Go Elsa Go, Ravensburger, £19.99, 4+
CAT Junior Crew Set, Funrise, £24.99, 2+, available July
Johnny Tractor Farmin' Friends, Tomy, 12.99. 18 months +, available May