Clean toys
Published
With the climate in crisis, it's good to know that the toys we give our kids are helping to create a better future. Check out some companies that are making significant changes to the way they produce toys as a way to save the planet.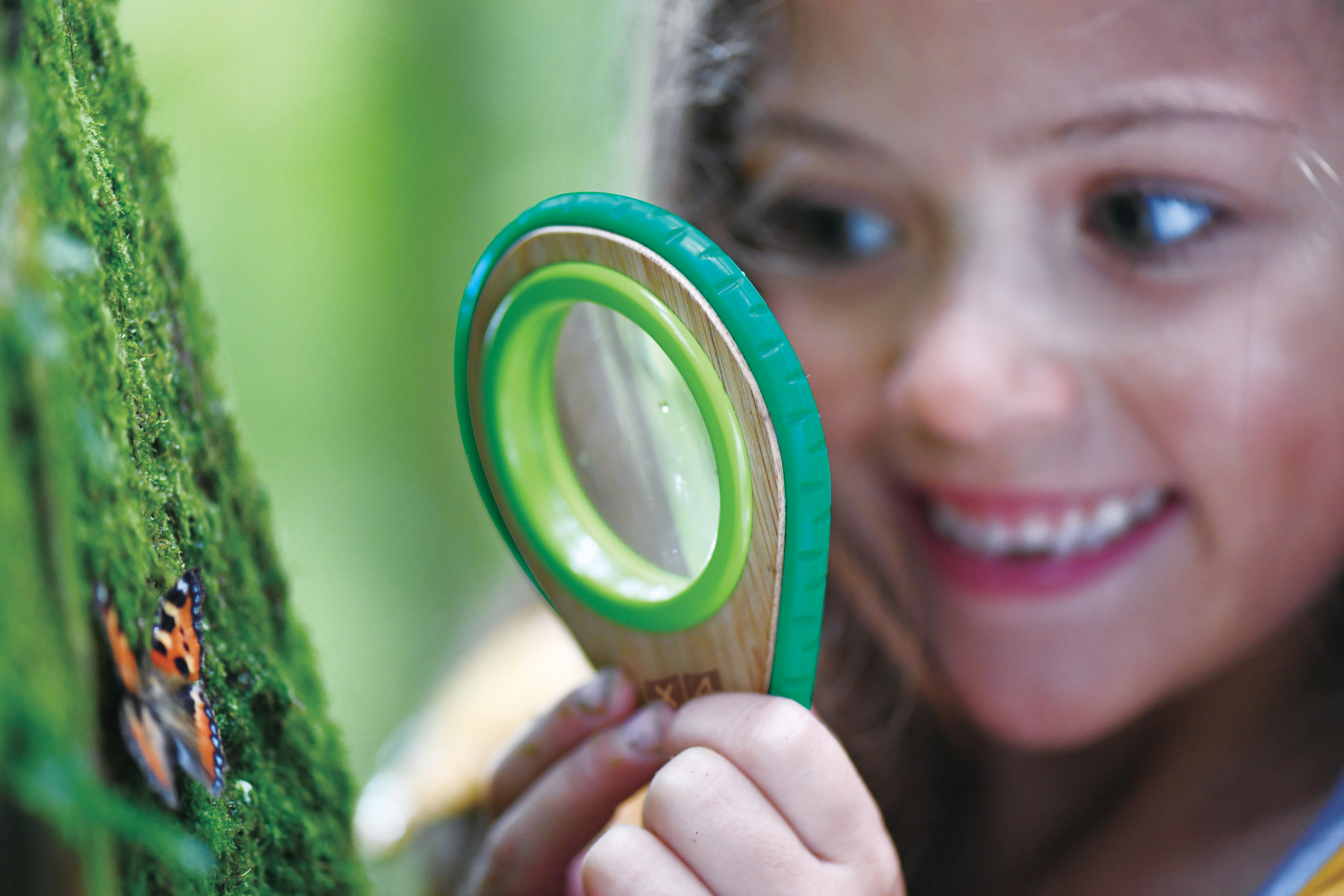 HAPE NATURE FUN WOODEN BAMBINO COLLECTION
This cool range of sustainable outdoor toys from Hape is made from bamboo and bioplastic (plant-based plastic). It's truly home-grown as Hape own 18 acres of bamboo forest and rent an additional 50 acres! Perfect for garden exploring, outdoor adventures, and encouraging an interest in nature, the range includes: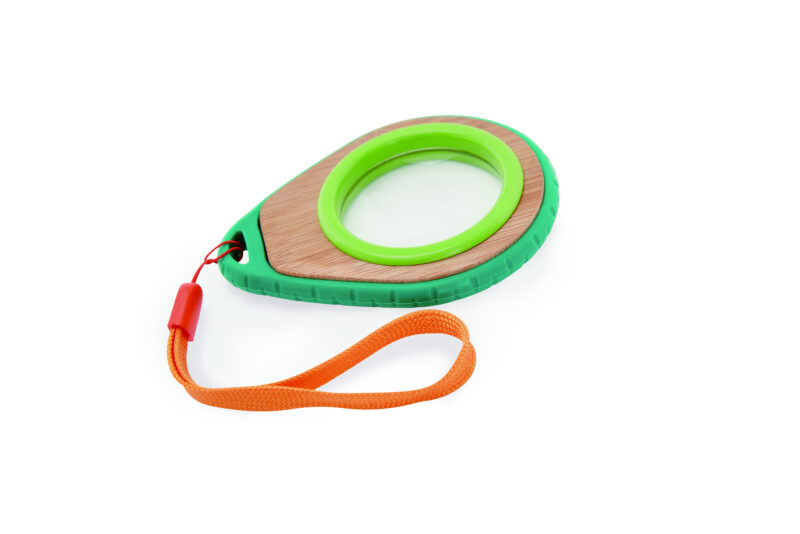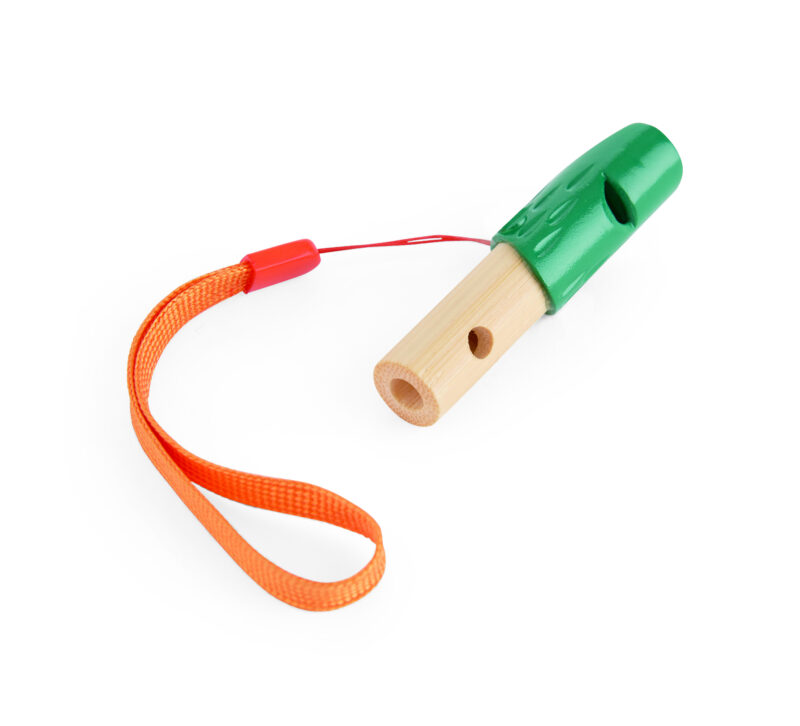 Wooden Bamboo Nature Detective Set

Price £8
Age 5
Get a close-up look at leaves, bugs, rocks and creepie crawlies with the 4x magnifying glass, and when you've found something interesting, use the whistle to let your friends know.

Wooden Bamboo Hide-and-Seek Periscope
Price £9.50
Age 3+
Peek over walls and into bird and rabbit holes with this great periscope that comes with a handy wrist strap.


Bug Explorers Jar
Price £5.50
Age 4+
Catch and study insects with this scientific bug jar, made from sustainable plant-based plastic. Features a 4x magnifying glass lid, measuring grid and air holes so bugs can breathe.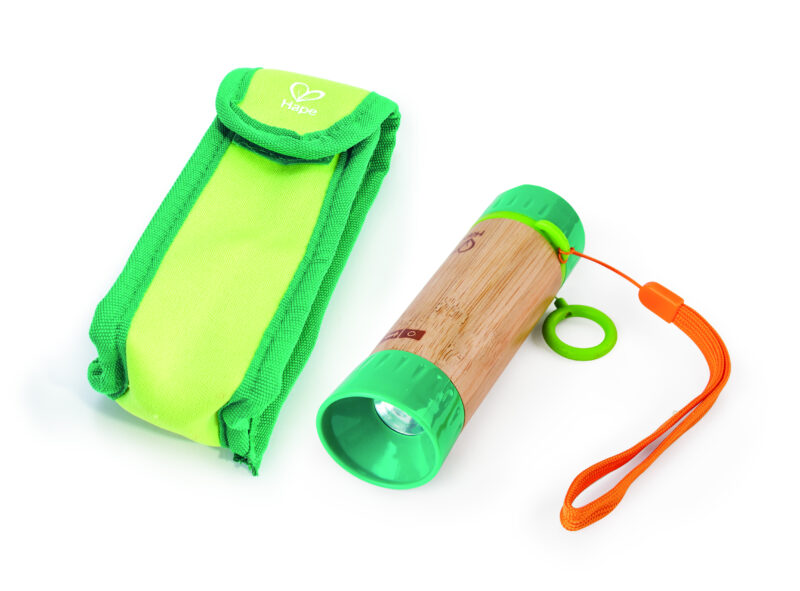 Wooden Bamboo Hand Powered Flashlight
Price £18
Age 3+
Forget batteries forever! This hand-powered flashlight is perfect for the eco-friendly explorer.

Visit www.hape.com or buy from John Lewis. Explorers Jar from Yes Bébé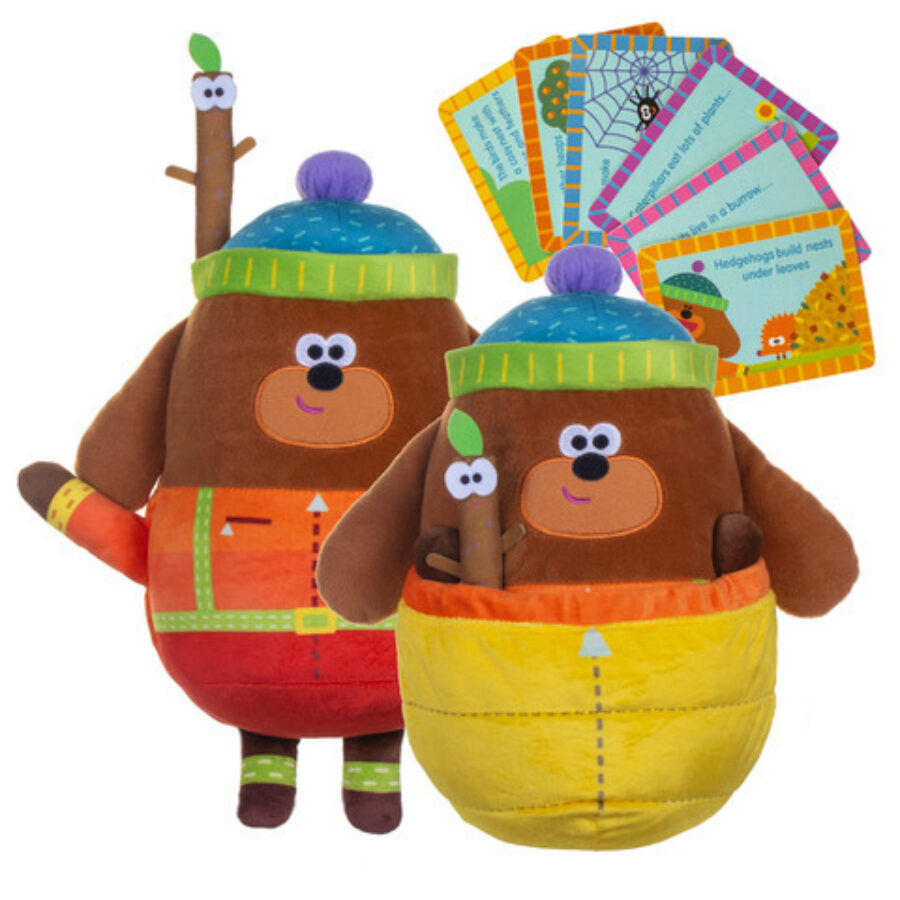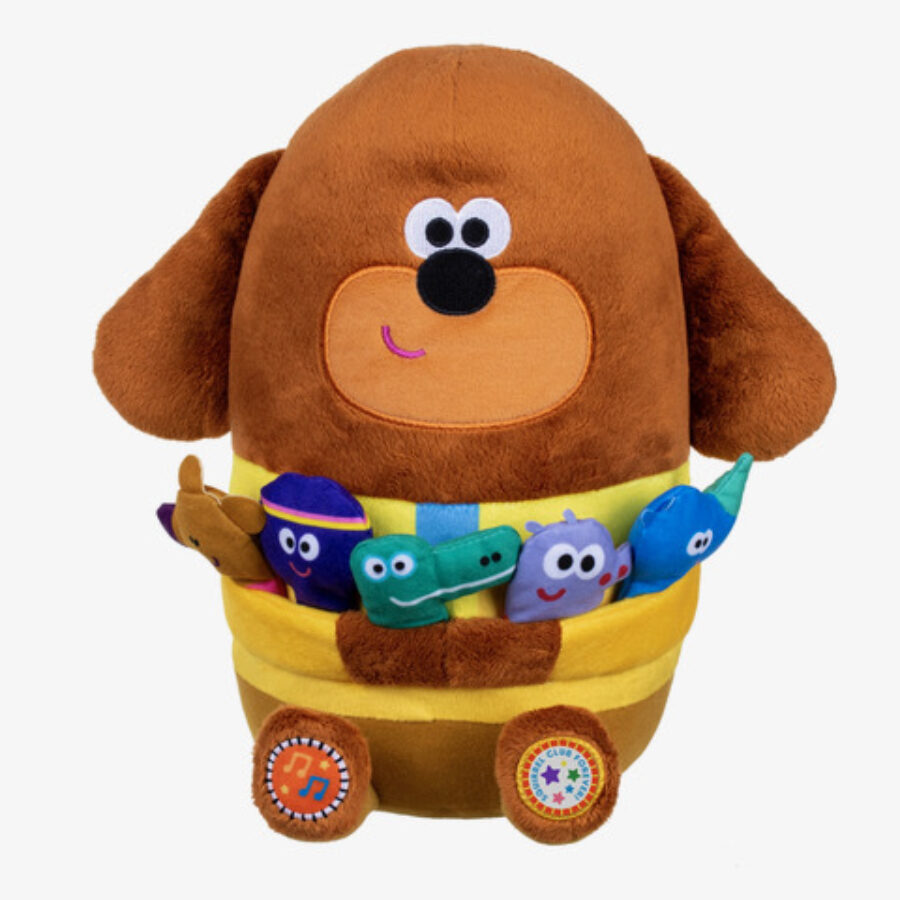 EXPLORE AND SNORE CAMPING DUGGEE WITH STICK (available early summer) and HEY DUGGEE AND MUSICAL SQUIRRELS (available now)
Both from Golden Bear
Price £32.99
Age from birth
All the stuffing used in soft toys by Golden Bear is made from recycled PET bottles. Over the past two years, this equates to over 10m plastic bottles, or 300 tonnes of plastic recycled. So look forward to that nice warm feeling that you're helping to save the planet every time your child cuddles supersoft Duggee!
Explore and Store Duggee comes dressed in a hiking outfit with a backpack and sleeping bag. Squeeze his paw for a 'step by step' song, then press the zip on his sleeping bag for snoring sounds. A 10cm tall sticky stick plush is included to accompany Duggee on his adventures, and you can also scan an exclusive QR code for free online content, including recycling tips, activities, badges and craft ideas.
Hey Duggee and Musical Squirrels features the endearing soft toys in their well-loved hug pose. Press their footpads to select story, music or silly sounds modes, and pat Duggee on the head for one of his WOOF phrases!
Visit www.goldenbeartoys.com or buy at www.amazon.co.uk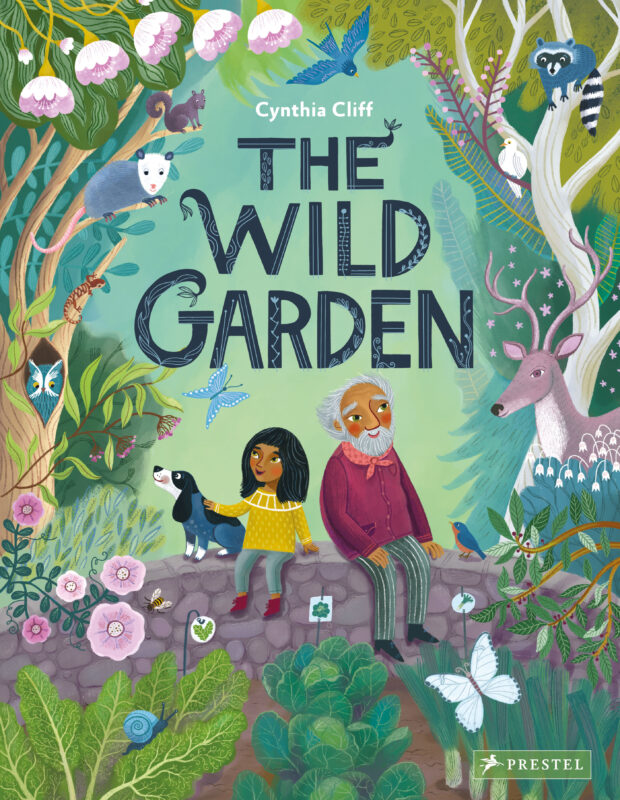 THE WILD GARDEN
By Cynthia Cliff
From Prestel
Price £11.99, hardback
Age 4+
Filled with charming illustrations of people, plants and animals, this story about biodiversity encourages children to take an interest in the way things can grow and flourish in nature.

In the village of Mirren, a tidy community garden is carefully tended by the townspeople. On the other side of the garden wall is a wild patch of land— a jumble of trees, a pond, and tall grassy places. Jilly and her grandfather like to visit it, foraging for mushrooms, asparagus, and nuts, and watching the insects, birds and animals. Then the townspeople make plans to expand beyond the wall into the wild place. Worried about what will happen to their special place, Jilly and her grandfather come up with a plan, inviting the townspeople to discover a new kind of gardening.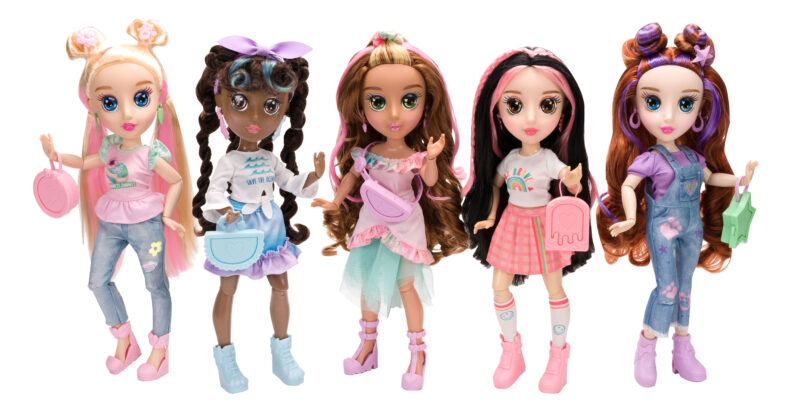 BEKIND DOLLS
From Simba Smoby
Price from £30
Age 3+
Meet the colourful new eco-friendly dolls. BeKind is an eco-conscious collection designed to promote positive messages of kindness, creativity, and compassion.
There are five characters to collect: each has her own interest, ranging from going green, to saving the oceans, to ending bullying. To add to the fun, BeKind dolls each come with a different DIY activity, linked to her passion, such as making an upcycled doll's outfit, creating a set of BFF bracelets and more.
BeKind dolls are made from recycled materials and presented in eco-fashions. Each character comes boxed in reusable packaging that is made from recycled materials. A ribbon serves as the box handle and can also be used as a hair tie, while creative families can use the packaging to construct their own Kindness Board – a space to share kindness goals through drawings, photos, and more. It can also be used as a background play scene for the dolls!
Plus, kids can also enjoy a new series of "BeKind Craftisodes" – YouTube webisodes which show children how to make their own gift boxes, cards, piggy banks and more! Watch them via the Bekinddolls YouTube channel here: https://www.youtube.com/channel/UCvqN5rOZ57gt3q-bdW2fNZg.
Visit Argos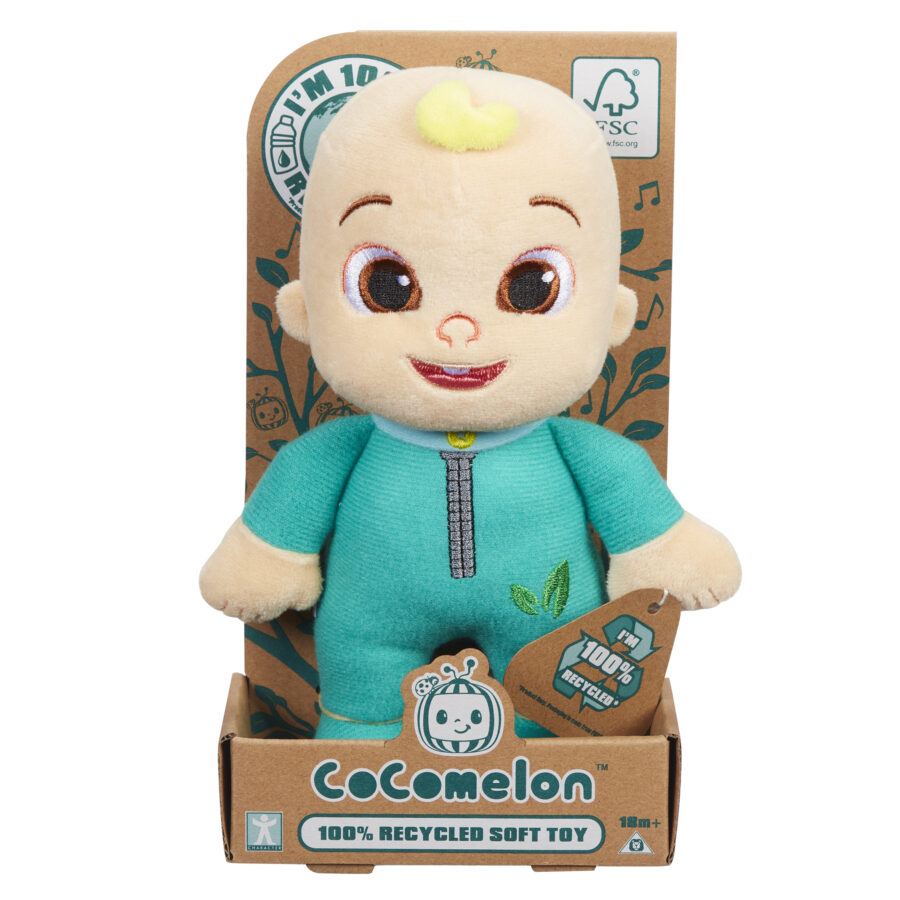 ECO PLUSH TOYS
From Character Options
Price from £9.99
Age 18 months +
Your child can cuddle up to a beautifully soft version of their favourite on-screen character – made from 100 per cent recycled plastic bottles – and packaged in boxes made from sustainably sourced, FSC® certified cardboard. Each eight-inch plush toy is embroidered with a green leaf logo to highlight that it is an eco-friendly choice – perfect for introducing children to the idea of recycling! Choose from: CoComelon's JJ Eco Plush; Blippi Eco Plush; Barney Eco Plush; Teletubbies Eco Plush and Peppa Pig Eco Plush (all £9.99). Also available is My Little Pony Eco Plush (£12.99).
Visit Smyths, Asda, The Entertainer, Morrisons, Toymaster and online at www.character-online.com
DID YOU KNOW?
Using more recycled polyester reduces our dependence on petroleums, the raw material for our fabric needs.
Diverting PET bottles for this process reduces landfill and leads to less soil contamination, air and water pollution.
The process of converting PET into recycled polyester requires much less energy than normal polyester.
Fabric created from recycled polyester can, theoretically, be recycled again and again with no degradation of quality. This allows fabric manufacturers to become a closed-loop economy where polyester can be forever reused and recycled.
Bamboo is the most sustainable plant in the world.