Christmas cheer
Published
We all need a seasonal lift this year, including the kids, and our magical Christmas toy picks are just what Santa ordered . . .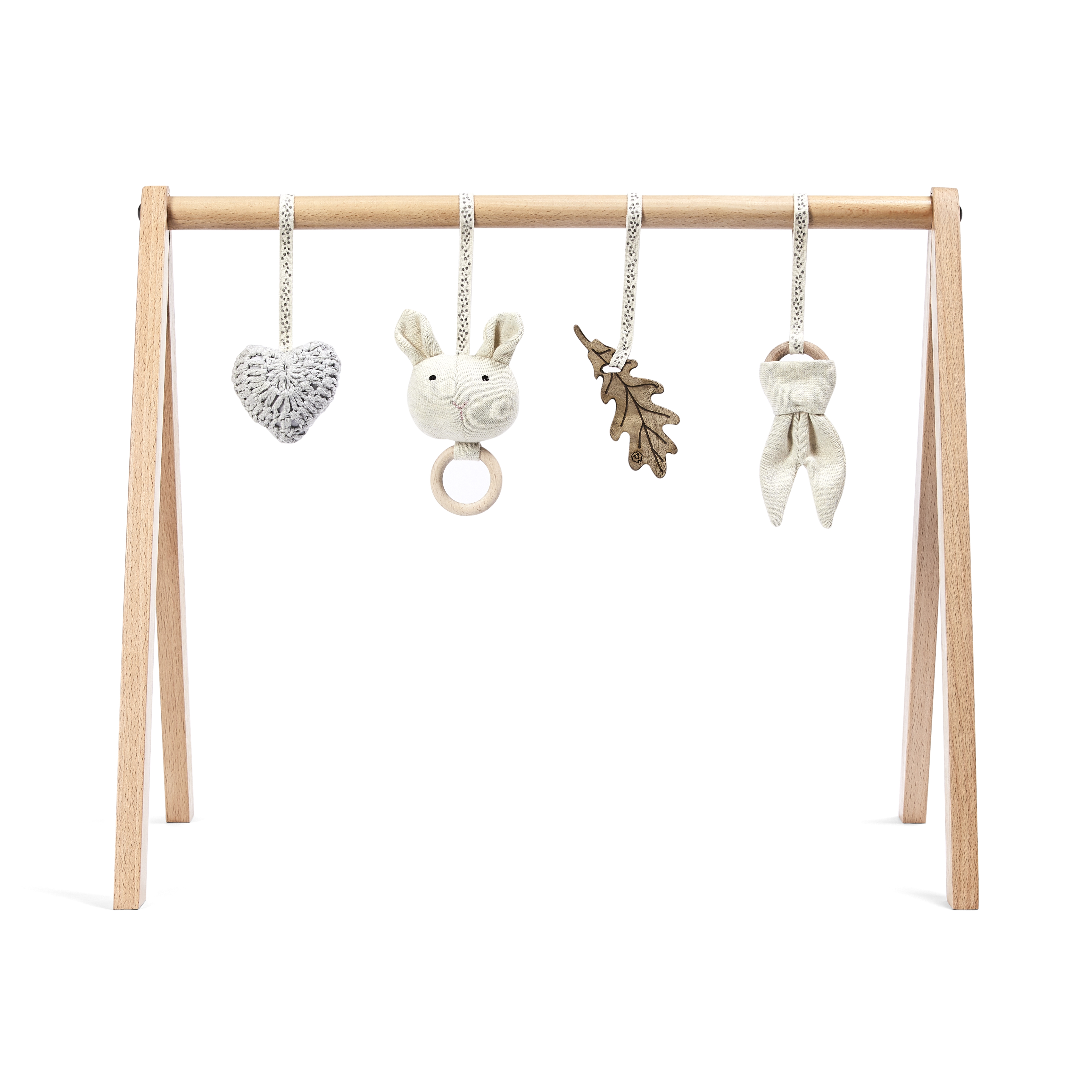 GYM WORK OUT!
Design the perfect play gym for your child's age and stage with the natural wooden Baby Play Gym Sets (£69.99) from The Little Green Sheep. Free from chemicals and finished in natural beeswax, they feature a selection of detachable and interchangeable charms to explore at home or on the go. Organic cotton rattles stimulate sensory play, while the mango wood teething charms are just the job for soothing tender gums. The sets, suitable from birth, are available in Curved and A-frame styles. You can choose from bunny, bear, ocean, or safari themes.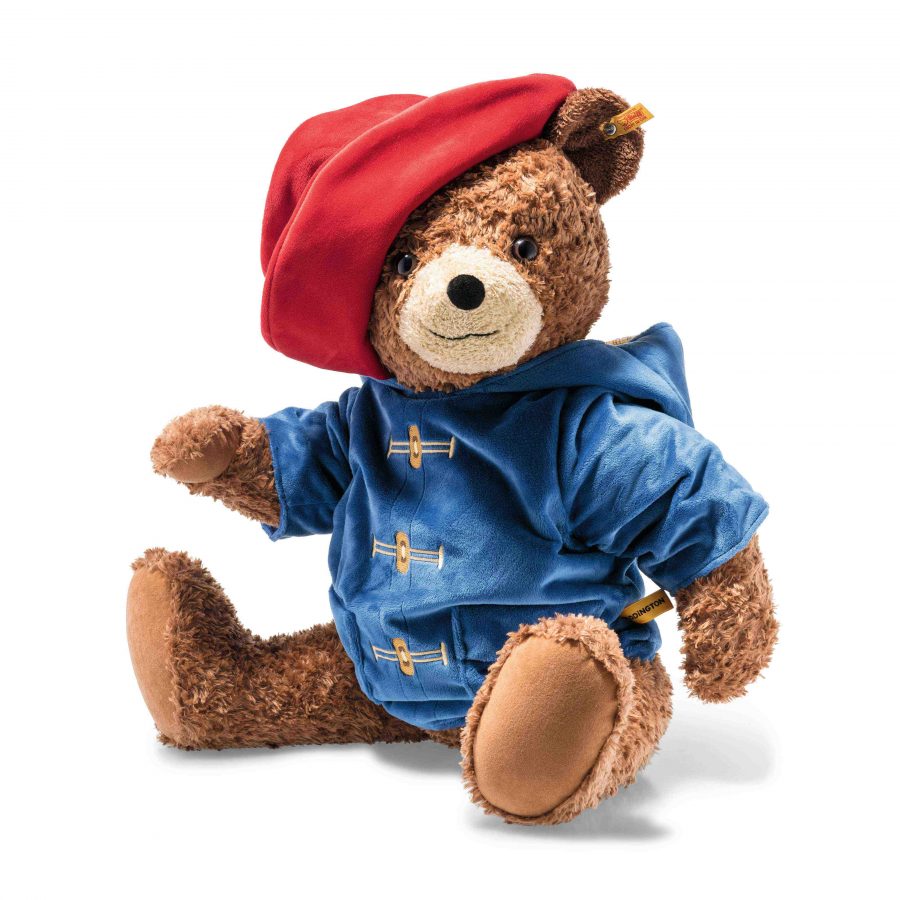 BEAR NECESSITIES
Iconic toy maker Steiff created the world's first teddy bear in 1902. Since then, it's become a heritage brand collected by toy and bear enthusiasts worldwide, and Steiff's original antique bears sell for thousands at auction. Today, there's a whole new generation of cuddly teddies to choose from, just as loveable and beautifully-made as the originals. We've picked four classics (see below) which make the perfect gift for children of 3+.
Bear Famous Large Paddington (60cm) £169.99
Cuddly Unica Unicorn (25 cm) £29.99
Peter Rabbit In Plush (30cm) £89.99
The Snowman (27cm) £69.99
And did you know that all authentic Steiff pieces still have the famous button in the ear – and limited editions come with a certificate of authenticity?
Visit www.steiffteddybears.co.uk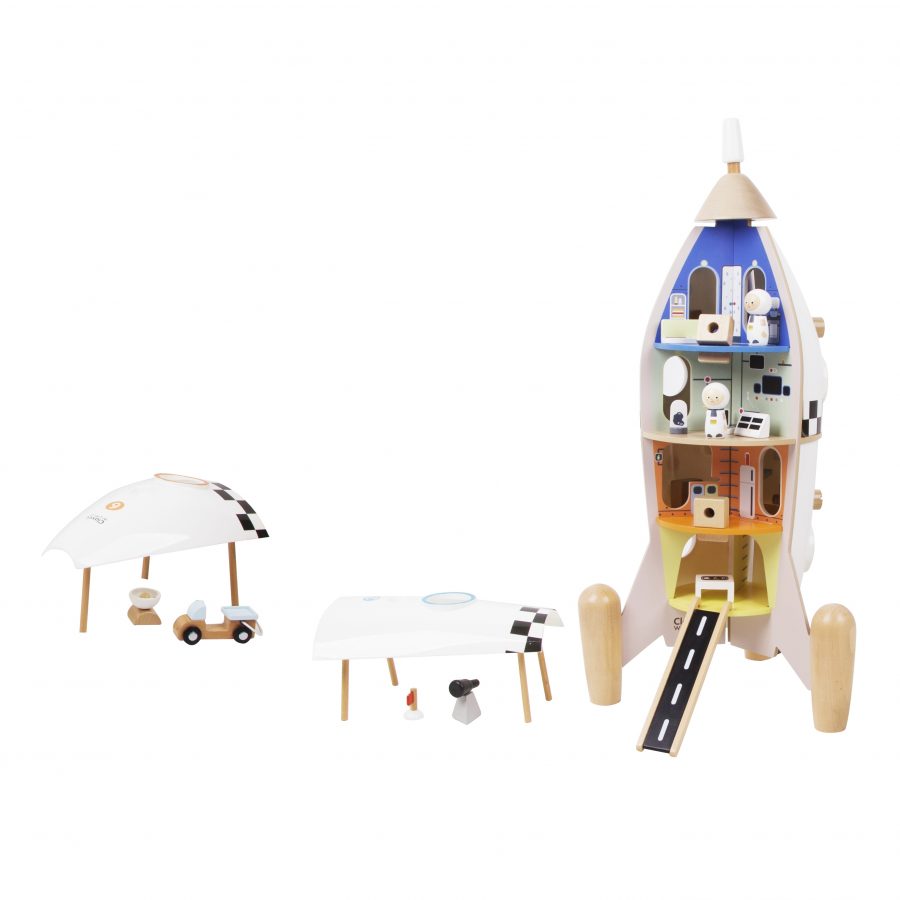 FLY THEM TO THE MOON
Let your child's imagination fly to the moon with the multi-faceted Classic World Rocket Ship (£99.95) from Hippychick. Combining construction and role play in one, it offers children of 3+ an astronomical number of play opportunities. The ship opens to reveal 12 themed 'stations', including bedrooms, operation rooms, laboratories and more. Use the little wooden accessories and characters to create imaginary scenarios, and prepare the rooms for lift-off by screwing the solid wooden screws into each panel. When the rocket is closed and ready to go, simply pop the screwdriver into the top to finish off the build!
Visit www.hippychick.com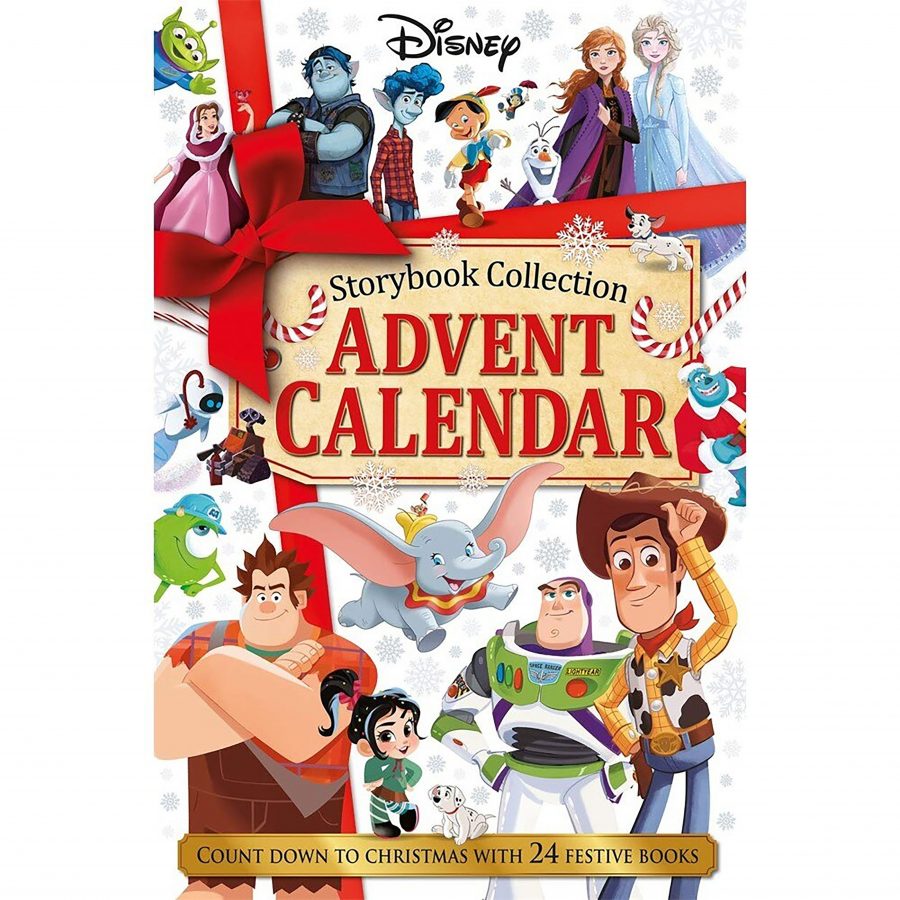 PUT IT IN THE CALENDAR
In the Christmas rush, it's all too easy to overlook that all-important advent calendar ready for start-up December 1. Make sure your child delights in every magical moment of the countdown to Christmas with our Disney and Marvel selection. Choose from:
Disney Storybook Collection Advent Calendar (£12) Features well-loved Disney tales, including Olaf's Frozen Adventure, Monsters Inc. Christmas Laughs and many more.
Marvel Storybook Collection Advent Calendar (£12) Contains 24 Marvel classics, including Hunt for Black Panther, Fists of Fury and more.
Disney Frozen Storybook Collection Advent Calendar (£12) Such a treat for Frozen fans, this features Let it Glow, Olaf's Birthday and other sparkling stories.
Visit The Works with 534 stores nationwide or their website at www.theworks.co.uk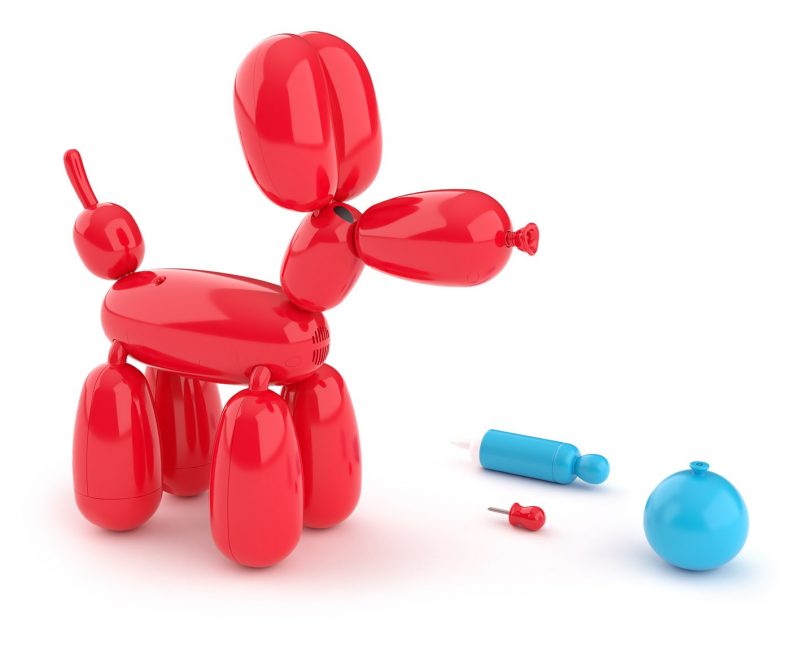 DOGONE AMAZING!
Meet Squeakee the interactive Balloon Dog (£59.99) from Character Options. Watch as he comes to 'life': feed him, tickle his tummy and then pop him with his pin and he'll deflate. Don't worry, you can inflate him back again, using the Pump. Squeakee sits, stands, rolls over and responds to your voice. He even does a pee and farts when you feed him! With over 60 interactive sounds and movements, there's hours of fun in store for kids of 5+!
Visit Smyths Toys Superstores or www.smythstoys.com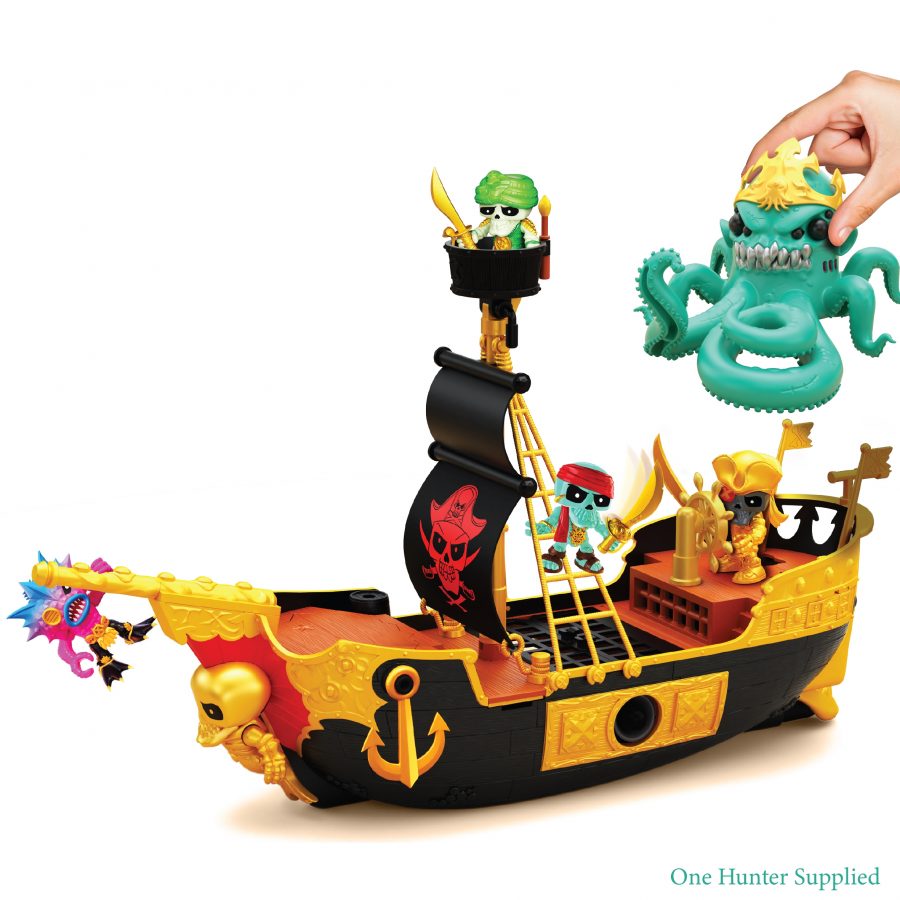 LIFE ON THE OCEAN WAVES
Yo ho, me hearties! With the Treasure X Sunken Gold, Sunken Ship ( £39.99) from Character Options, you can defeat the beast to find guaranteed real gold-dipped treasure through 25 levels of adventure. Ignite the barrel to explode the hatch. Search through the black magic foam to uncover hidden weapons. Rescue the hunter from the kraken's tentacles and release the treasure. Dig out the beast's eyes to fire cannons! Suitable for children of 6+, this also includes a special captain figure.
Visit Smyths Toys Superstores or www.smythstoys.com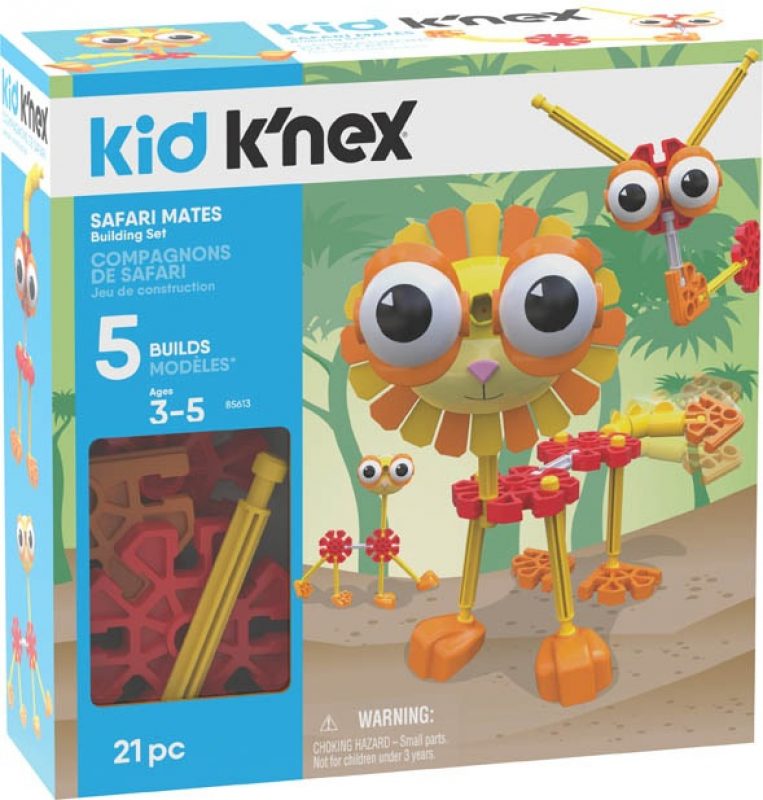 BIG BUILD
Introduce your kids to the fun world of K'NEX with the Safari Mates Building Set (£12.99) from Kid K'NEX. The set contains 21 premium quality large parts and pieces in bright colours. It introduces children of 3+ to the basic concepts of building and develops imagination and creativity in a fun and accessible way.
Visit Argos Stores nationwide or www.argos.co.uk