Back to school - at last!
Published
It's been a long time coming, but we've been promised that all our kids will be back at school come September – and that's just a few weeks away! Here are some back-to-school ideas to help them on their way.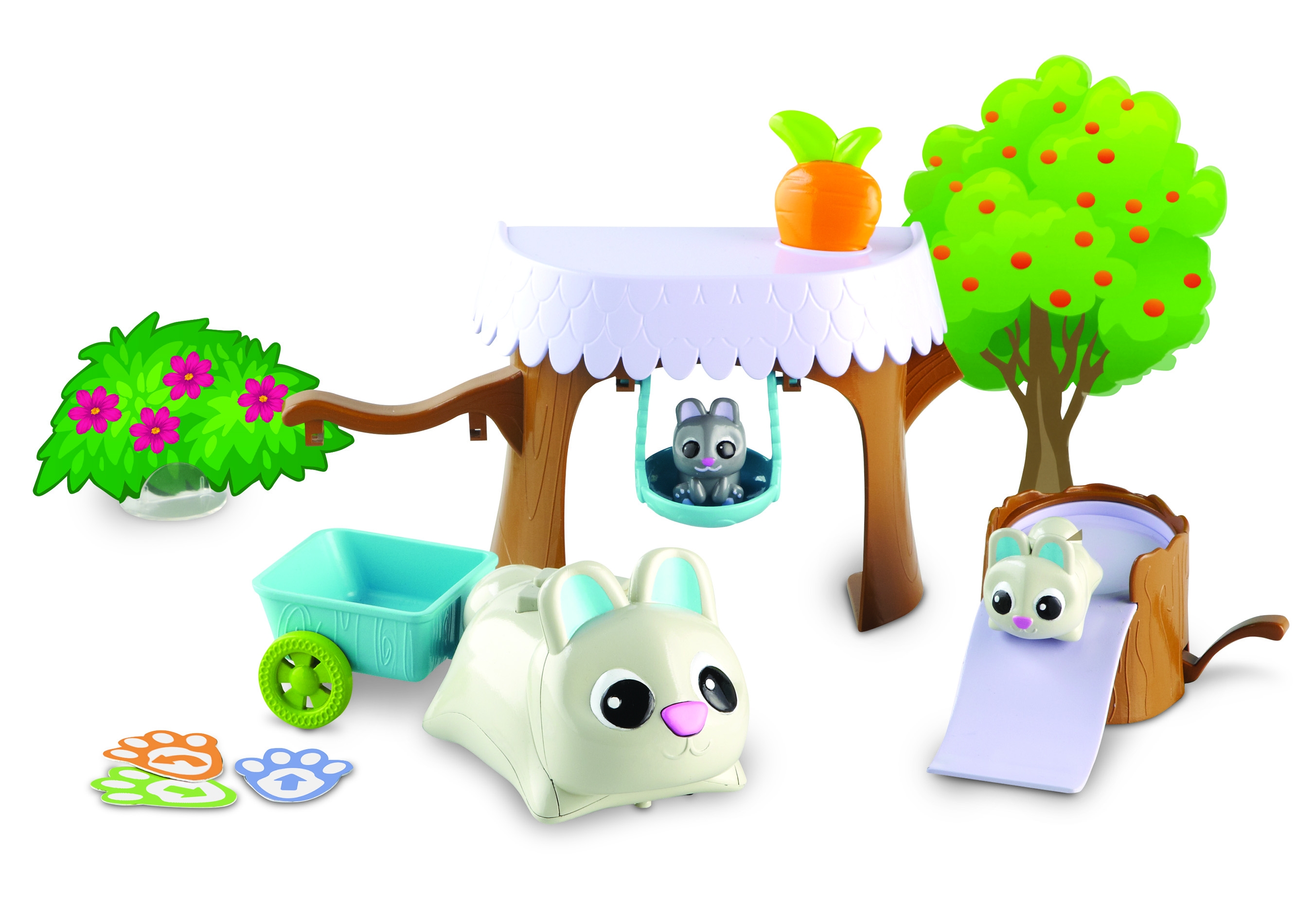 CRACKING THE CODE

It may sound daunting but, coding isn't just for rocket scientists. Simple and fun, it's one of the skills that allows you to access the digital world. Browsers, phone apps, facebook and websites are all made with code. Coding can help with problem-solving, critical thinking, creativity and imagination, so it gives your child a real headstart in the classroom.
We've picked two products which will help children learn the fundamentals of coding from an early age.
Coding Critters™ Bopper, Hip & Hop (EYFS/KS1)
From Learning Resources
Price £40
Age 4-10
Coding Critters introduces pre-schoolers to early coding concepts, interactive coding adventures and STEM (science, technology, engineering and maths) thinking, including problem-solving and understanding cause and effect. Kids from as young as four will love the hands-on interactive play opportunities. Code Bopper the bunny to find carrots, pull them along in her garden cart, and hang out with her two adorable bunny friends, Hip and Hop. Children code along with Bopper's storybook adventure and help the curious Hip and Hop to enjoy games and activities. Using the directional arrows on Bopper's back children can programme a sequence of up to 30 steps. Coding Critters also double as interactive pets – just press Bopper's nose and switch her to play mode.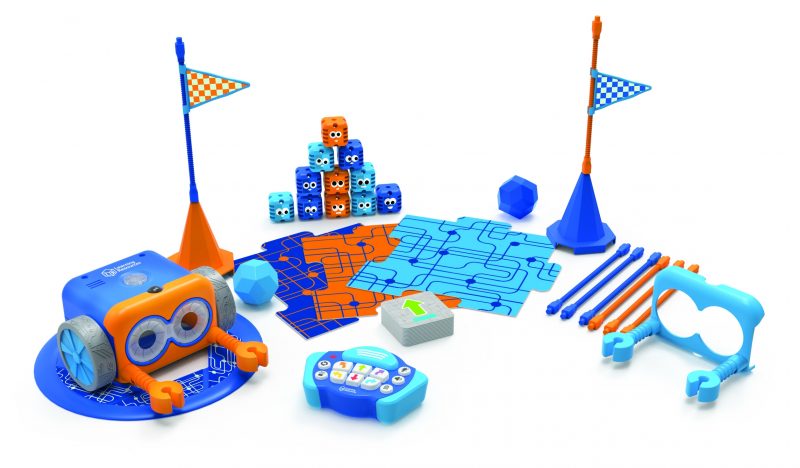 NEW Botley 2.0 The Coding Robot
From Learning Resources
Price £65
Age 5-8 years
Simple and fun to use, Botley will have children as young as five coding in minutes, without the need for a screen. The next generation Botley 2.0 is packed with advanced features. An ergonomically-designed gaming style remote will programme a sequence of up to 150 steps in six different directions, navigate obstacles with an advanced object detection function and even make Botley 2.0 dance! In 'Botley Says', players can listen and repeat the musical sequences or turn off the lights and see Botley 2.0's eyes light up and even change colour. Kids can use programming to put on a light show and boogie to the beat, or unlock hidden features and discover cool coding tricks such as turning Botley 2.0 into a ghost, police car and more. Remote Programmer, two detachable face plates and 40 Coding Cards are included.
You can also buy a NEW Botley ® 2.0 The Coding Robot Activity Set including one Botley 2.0, Remote Programmer, two face plate, 40 coding card, six double-sided boards, 27 obstacle building pieces and start guide with coding challenges. Price £85, suitable for age 5-10 years.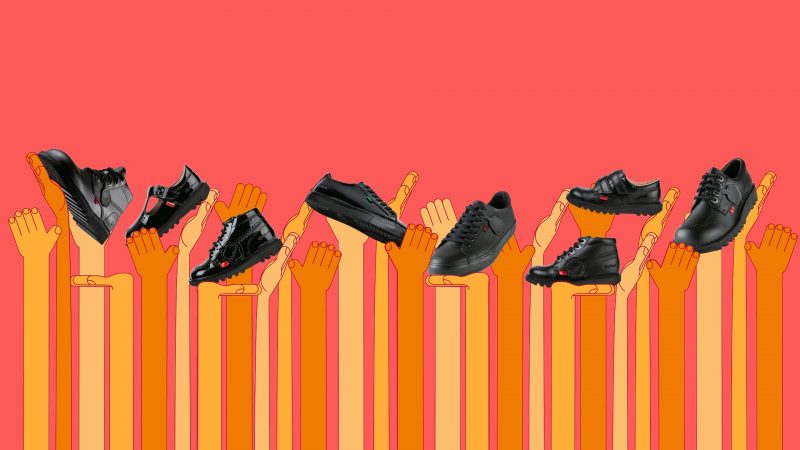 SIZING THEM UP

Kickers have launched a ShoeSize.Me sizing tool on the Back to School hub of their website, to help parents find the perfect shoe size for their children, even if shopping online. It's easy-to-use, allowing you to work out the correct fit in three simple steps:
Step 1 - Draw round your child's foot on a piece of paper. Then measure from the longest toe to the back of the heel. There's no need to worry about wiggle room or space for thick socks as this is allowed for.
Step 2 - Find the Kickers shoe you and your child like and click 'Need kickers size advice' or look for the logo.
Step 3 - Enter their measurement, age and gender to find the correct Kickers size.
You can also use the Kickers shoe selector to help you choose the features that best suit your child – for example do you need shoes that are scuff resistant, reflective or easy to take on and off? (https://www.kickers.co.uk/back-to-school-hub-c531).
In their School Promise, Kickers have also updated their exchange policy. you can now hold on to the shoes and exchange them, free of charge, if they don't fit later down the line. And they offer free delivery and free returns for risk-free purchases.There are more than 130 school styles for boys and girls to choose from – here are our top picks:
Lachly Butterfly - £45
From infant size 5 to junior size 2.5
Kick Hi Scuff - £50
From infant size 5 to junior size 2.5
Tovni Bolt - £43
From infant size 5 to junior size 2.5
Birdie Brogue T Velcro - £45
From infant size 5 to junior size 2.5
Visit www.kickers.co.uk
READING 'N ARITHMETIC

If you only tackle two things in home learning make it reading and times tables, says Mary-Ann Knee , KS2 Teacher at Yaxham Primary School in Norfolk, and Educational Tester for Orchard Toys.
'Reading is at the heart of all learning. Many years as a teacher have taught me that children who read often, especially to an adult, go on to be more able in every subject on the primary curriculum. And times tables are the very cornerstones of primary maths. Children who know their times tables do better in every aspect of maths. Learning them by rote works, but it's also really important that children see them in different contexts, play games involving times tables and actively look for the patterns and connections between one times table and another.'
Mary-Ann recommends: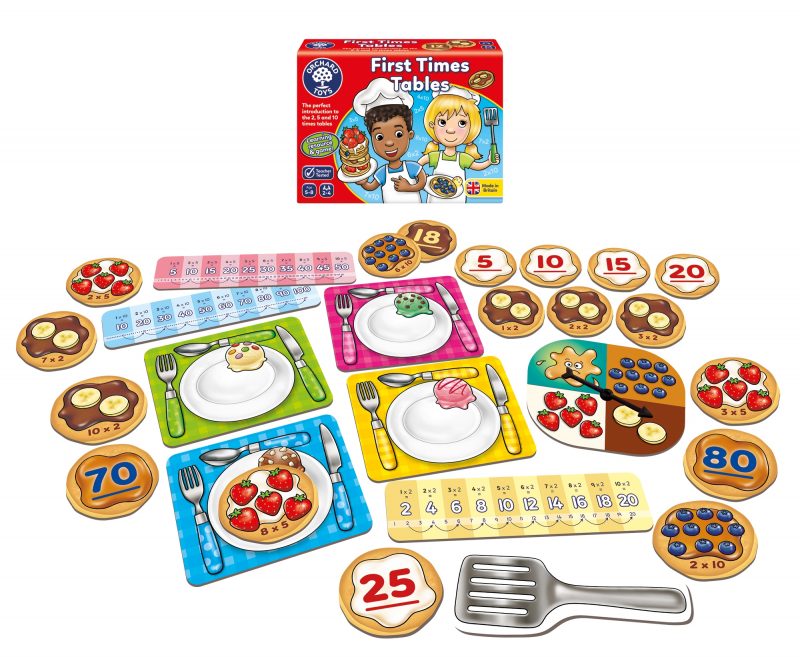 First Times Tables
FROM Orchard Toys
Price £8.30
Age 5-8
Introduce children to 2, 5 and 10 times tables with this fun pancake flippin' times tables game.
To begin, First Times Tables can be used as a learning resource to help parents to teach children about the basic concepts of multiplication. Once they begin to grasp the basics, a fun pancake-themed game awaits! They can put their new skills into practice as they race to stack the most pancakes on the plate playing board. Players spin the spinner to see which times table they will be practising, then use the spatula to flip the pancake and check the answer.
Visit www.orchardtoys.com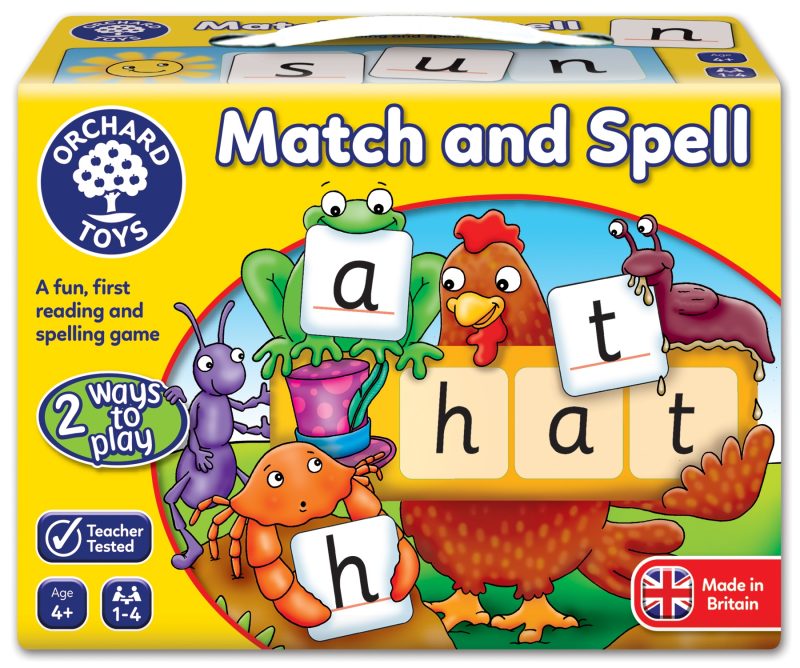 Match and Spell Game

From Orchard Toys

Price £8.50
Age 4+
A fun first reading and spelling game which encourages letter recognition, teaches basic phonetic word building, and promotes matching of pictures and words. The game, which can be played by 1 to 4 players, introduces a range of vocabulary from simple words like 'cat' to more complex four-letter words. There are two ways to play. In the simpler version, children can match letter cards to the ones shown on the word board to introduce letter shapes and sounds. In the more challenging version, players collect the letters to spell the picture that is on their board - in the right order!


Visit www.orchardtoys.com
CLASSROOM MUST-HAVES
Start the new term in style with personalised school accessories, in a choice of cheerful dinosaur or butterfly designs, from the Natural History Museum shop. From lunch boxes and water bottles to backpacks and pencil cases, each item can be personalised with the owner's full name. With the ability to add full names to products, kids should never bring the wrong school kit home again. UK delivery is free when you spend £30 or more on personalised gifts.
Personalised butterfly pencil case
£10 (+£5 with optional stationery)
Personalised Mesozoic monsters rucksack
£20
Personalised Mesozoic monsters water bottle
£12
Visit www.nhmshop.co.uk